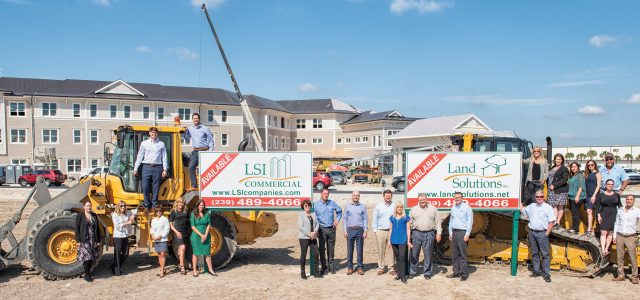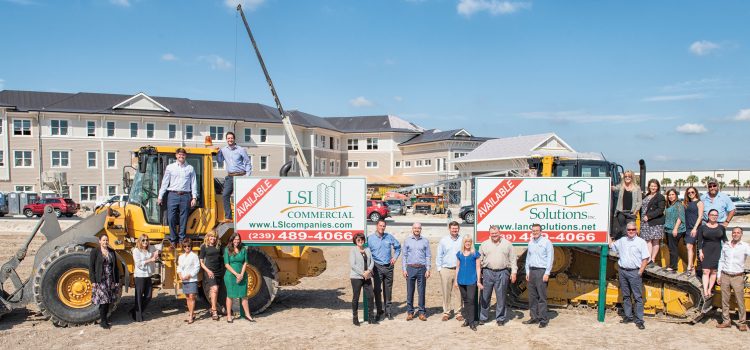 Anyone involved in the real estate business in Southwest Florida knows who Randy Thibaut is. For two decades, the high-profile CEO of Land Solutions...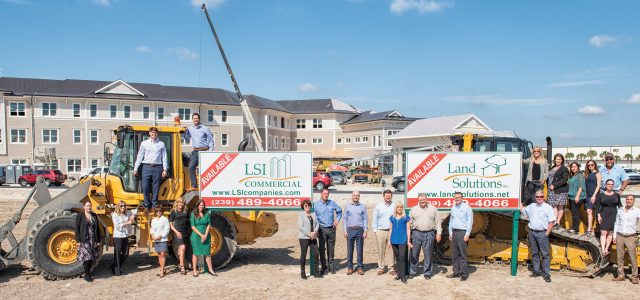 Anyone involved in the real estate business in Southwest Florida knows who Randy Thibaut is.
For two decades, the high-profile CEO of Land Solutions has been associated with the major land deals that have transformed the region from a sleepy tourist destination to a major population center in Florida.
Thibaut has deftly managed his firm through the booms and busts that define the real estate business in Southwest Florida, alternately helping buyers and sellers make money through various cycles. That helps explain why he regularly sells out the highly anticipated real estate forecast presentations to hundreds of real estate executives annually.
Developers, investors and builders turn to Thibaut because he and his team have a history of detecting market changes long before they become evident to most others. And he does it without sugar-coating negative outlooks, sometimes delivering the sobering news executives need to hear to make wise business decisions.
Thibaut is a long-term visionary, which explains why he's embarking on a major expansion of his organization to plan for change he envisions coming to Southwest Florida.
"We're celebrating our 20th anniversary and we're now planning for the next 20 years of success," Thibaut says.
These changes include forming LSI Companies, a parent to three subsidiaries that include land brokerage (Land Solutions Inc.), commercial real estate (LSI Commercial) and development consulting (Development Solutions). As part of the expansion and succession plan, son Justin Thibaut has been promoted to chief operating officer, overseeing a staff that has grown by 25% in 2018 alone.
But don't mistake this for any early exit by the region's leading land broker. "I'm not on my way out," he chuckles. "I'm still the CEO and owner of the company. I'm still very active in all aspects of my company. My focus is the long-term vision of the company, mentoring and growing the new team to incorporate some of the building blocks that made us successful while adapting to a changing marketplace and new ways of conducting business."
Because of the comprehensive services offered by veteran brokers and numerous in-house experts in the fields of appraisal, research and law to support them, Land Solutions has dominated the market for decades. The Thibauts have used their combined talents and leadership to control market share for these services and now plan to expand on that well into the future.
NEW COMMERCIAL DIVISION
When Land Solutions launched 20 years ago, there were vast tracts of land available for development close to the Gulf coast. What's more, there were fewer challenges for development on virgin land in Southwest Florida.
For years, Thibaut's team guided homebuilders, developers and investors with savvy advice and steered his own firm's timely moves in and out of land holdings, astutely avoiding the busts and helping others navigate the inevitable downturns.
But as the region grew, the number of large tracts of land dwindled and government regulations became more onerous. (Land development) is much more difficult now. In today's environment, it requires technical know-how and in-house professional experience," Thibaut says.
To be sure, Land Solutions continues to be the dominant land broker in the region. For example, the firm's agriculture experts Hunter Ward and William Rollins are helping longtime farming families dispose of land holdings as development moves further inland. With the future of the citrus industry in doubt due to tree diseases and foreign competition, Land Solutions is guiding families and companies to reposition and sell their holdings.
While Land Solutions will continue to help connect buyers, sellers and investors of large land holdings, Thibaut recently formed LSI Commercial. This new entity will focus on infill commercial land, and the development of office buildings, warehouse-office buildings and medical space. "That's a big change for us," Thibaut says.
The fact is, Land Solutions over the years has developed a treasure trove of data on residential land throughout Southwest Florida that will serve the company and its development clients well in the new commercial real estate endeavor. It's a natural progression of Southwest Florida's economy: "First come the rooftops, then comes commercial," Thibaut says.
As the region's population continues to grow, businesses will need more offices, medical space and warehouses to serve them. LSI Commercial has the professional expertise to back up its venture, including that of longtime certified appraiser Nelson Taylor, statistical guru Doug Meschko and researcher Rob Mintz. It also offers in-house legal support and closing coordination. "We're not just looking at the market today," Thibaut says.
"We're looking 20 years out."
DEVELOPMENT SOLUTIONS
Unlike 20 years ago, today's developers and builders need to navigate a labyrinth of zonings, permitting and entitlements through a complicated web of regulatory bodies, elected officials and utilities in order to develop raw land.
"It's a totally different environment and a whole new set of challenges," Thibaut says.
Thibaut and his development team are veterans of the entitlement and development process. Development Solutions is the entity that will continue to shepherd landowners, investors, developers and builders through the entitlement process, enabling them to add value by obtaining the proper permits and zonings. "We understand what it's like to be in the buyer's shoes," says Thibaut.
Further, he and his staff are intimately familiar with the regulatory process. During the downturn, for instance, they helped private equity investors and highnet- worth families purchase distressed land and reclaim expired development permits and zonings.
Development consultant Rhonda Brewer recently joined Development Solutions, bringing two decades of experience in real estate acquisitions, entitlements and development. Sharail Cluck and Ron Inge also bolster the team's wealth of knowledge. Cluck, vice president of land services, has more than 10 years of experience in all aspects of land activities, including feasibility, permit compliance, development management, ongoing asset management, zoning and permitting. Ron Inge, of Inge & Associates and the former president of Land Solutions, leads the big-picture efforts of zonings and entitlements. Inge also advises the company and serves as a mentor.
THE NEXT GENERATION
Overseeing the daily operations of the three subsidiaries as chief operating officer is Justin Thibaut. A graduate of the University of Florida with a degree in construction management, the younger Thibaut made a career in the nuclear power and oil and gas industries.
Specifically, Justin Thibaut held positions in project engineering, construction and business management of major capital projects valued at $500 million to $1 billion for construction goliath Bechtel and oil giant Chevron.
After five years in the corporate world he returned to his native Fort Myers in 2016 and joined Land Solutions as a sales associate. He was promoted to director of sales a short time later, proving himself quickly as a leader within the organization.
While Randy Thibaut says professional succession planning is in place, he's quick to point out that Justin Thibaut came to Land Solutions with the necessary experience to grow the firm in a new environment for decades to come.
Technology, social media and a new generation of young builders and developers are transforming the real estate business. "We have a long-term vision for the company because business is being done differently," says Justin Thibaut. "We have to cater to that business. We're making those changes."