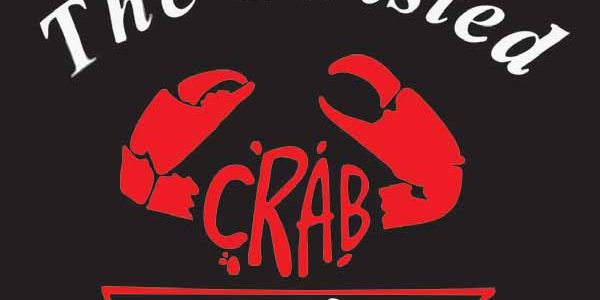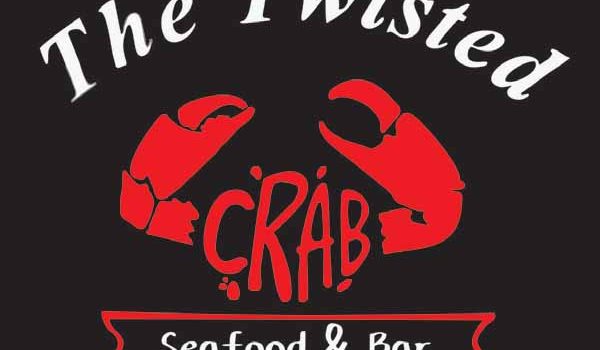 The Twisted Crab Seafood & Bar might be one of the best-kept dining secrets in central Fort Myers. Anchoring the entrance to the food...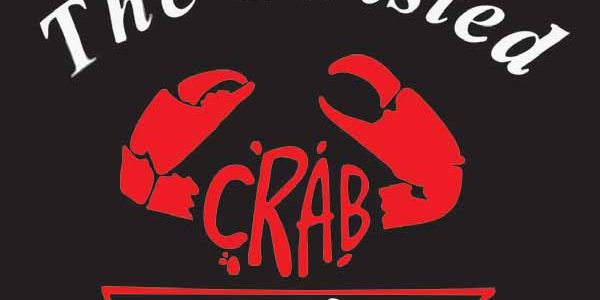 The Twisted Crab Seafood & Bar might be one of the best-kept dining secrets in central Fort Myers. Anchoring the entrance to the food court at Edison Mall, this family-friendly, Cajun seafood joint is a breath of fresh air.
Opening its doors in April 2021, The Twisted Crab has steadily grown a legion of regulars who hunger for a great atmosphere and flavorful, fresh seafood. Best of all, these meals won't break the bank.
On a busy night, the energy is infec­tious with music and lively conversa­tion flowing from patrons as they dig into piles of seafood. Most of it arrives in bags filled with hot steam, savory aromas and pounds of food.
The Louisiana-style menu is exten­sive. However, most diners zoom to the tabs that read Get Your Gloves Ready and Seafood Boil Combos. Here you will find any number of seafood combinations. It's especially pleasing for those who like to create their own seafood extravaganza.
In the Get Your Gloves Ready op­tions, a seafood list includes king crab and snow crab legs, Dungeness crab, lobster tail, scallops, green and black mussels, clams, crawfish and shrimp – with or without the heads.
General Manager Myron Christian compares the process to shopping in a penny candy store, just with seafood.
"You fill the bag with whatever seafood you want and as much as you want. Half a pound, five pounds, whatever makes you happy," he says, beaming.
Next, pick your seasoning. The Twisted Crab offers Cajun, lemon pep­per, garlic butter, creole or its signature Twisted Sauce.
The seafood boil options are similar but come in a variety of combinations, one of the most popular being shrimp and crawfish. The seafood and season­ings are tossed together into a steamer bag with corn and potatoes, then cooked to perfection.
Steaming bags of seafood are deliv­ered on a silver tray along with bibs and a dump bucket for shells. While patrons can keep the seafood on the tray, most dump it on the paper-covered table and dig in. It can get messy, but that's part of the fun.
If you're not sure how to get into the crab legs or crawfish, the hospitable staff is happy to help and provide all the necessary tools to extract the succulent meat out of even the hardest shells.
It's not all about boils and steamers here. Oysters come fried or steamed. Find them in Po Boys, a favorite for lunch. The famous sandwiches also come stuffed with shrimp, chicken or catfish, served with a Cajun remoulade sauce. The catfish is marinated for 24 hours before it gets hand-breaded and fried. It also makes an appearance in one of The Twisted Crab's Fried Baskets.
The octopus comes in whole, then is marinated in a Cajun-style sauce. It's not sliced into rings until the calamari is ordered.  rings are then breaded in a seasoned mix of flour and corn­meal, and fried until perfectly crisp. They have just a hint of spice.
The chicken wings have taken on a life of their own, according to Christian. What makes them so different? He says it's the special seasoning. It's not in a big batch that sits around. It's mixed for each order, keeping it fresh and flavorful.
Sides include French fries (tradi­tional or dusted with Cajun season­ing), sweet potato fries, whole potatoes, ears of corn, and coleslaw, which is southern-style, mayo-based and just a little sweet. There is one curious side dish here – boiled eggs. There are two per order, and they can be added to any steamer bag.
While it's not from Louisiana, the Clam Chowder is another menu staple. Thick, creamy, comforting and full of clams and potatoes, Christian recommends adding a touch of Old Bay seasoning to take it to the next level.
The Twisted Crab opened its first restaurant four years ago in Virginia and now spans the eastern seaboard with 14 locations from New Jersey to Fort Myers.
Before opening in Southwest Flor­ida, Christian says The Twisted Crab team did their homework and commit­ted to offering prices low enough to ac­commodate a family without breaking the bank. The restaurant has recently introduced new Family Meals for dine-in or take-out.
The meals start at $79.50 with a combination that includes one pound each of snow crab legs, shrimp, black mussels, crawfish and clams, along with four ears of corn and potatoes.
With a full liquor bar, the specialty cocktail list is highlighted by tropical drinks and fishbowl concoctions. The Blue Long Island is playful with Nerd candies and gummy sharks. Margarita Towers are especially popular. They come in more modest 16 ounces and increase to a whopping 88 ounces.
"Sunday Funday" is a real thing at The Twisted Crab. "We want to help you get ready to go back to work on Monday," laughs Christian .Happy Hour is offered all day on Sundays with dis­counted drinks and food specials such as half-price pounds of shrimp.
The décor is nautical, with ropes, weathered flooring, mounted fish, sharks and even pirates. Dining at The Twisted Crab is more than satisfying hunger, it's an experience.
The Twisted Crab is located at 4125 Cleveland Ave. in Fort Myers at the en­trance to the food court at Edison Mall. Hours are Monday through Thursday from noon to 10 p.m., Friday and Saturday from noon to 10:30 p.m. and Sunday from noon to 9:30 p.m. Daily Happy Hour 3 to 8 p.m. Pet-friendly outdoor seating is available. Reserva­tions accepted. Take-out is available. For more information, call 239-202-8796 or visit www.TheTwistedCrab.com.