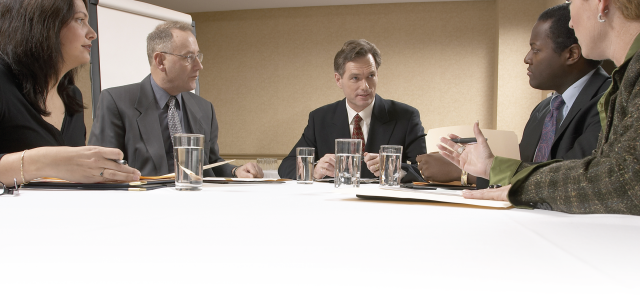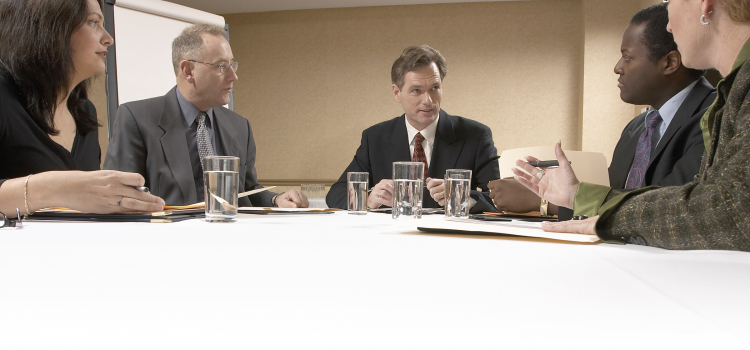 When people ask me about the health of the local commercial real estate market, they're usually looking for answers to a black-and-white question: Are...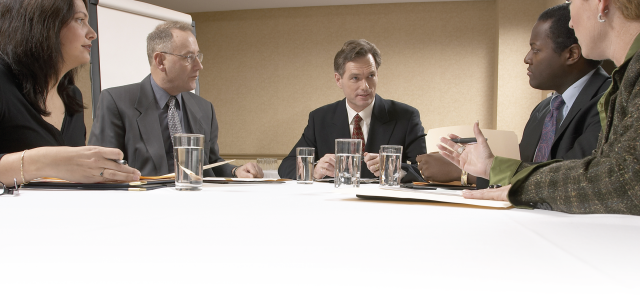 When people ask me about the health of the local commercial real estate market, they're usually looking for answers to a black-and-white question: Are we gaining momentum or losing steam? Unfortunately, market conditions are rarely that clear-cut.
I think what people really want to know is where our market stands relative to the various market cycles. The short answer: It's all about supply and demand. Understanding how they interact is key to evaluating market status and forecasting where it is headed.
There are actually four phases that comprise a market cycle. If you visualize a cycle as a bell-shaped curve, you'd have a line that gradually rises from a starting point (market bottom), hits a peak and then descends until the cycle finds a new bottom and repeats. Obviously, the graphic I've used below isn't shaped like a bell, but I think it perfectly explains each phase of the market's cyclical nature.
So where is our market now?
Office. As this sector continues recovering from the downturn, we're seeing slow but steady absorption of the existing inventory with minimal rental rate increases. Geographically, the hottest office markets still seem to be in south Lee and northern Collier counties. Interestingly, the smaller office spaces (2,000sf — 5,000sf) are still available in abundance, but spaces of 10,000sf or more are becoming increasingly scarce.
Industrial. This sector has seen significant improvement in absorption and rental rates. Newer, larger blocks of high-quality industrial space in south Lee County and all of Collier County is extremely difficult, if not impossible, to find. Currently, we're working with two build-to-suit clients seeking 10,000sf – 25,000sf because the existing inventory has been depleted.
Retail. This area's Class-A retail space is fully absorbed and rental rates are rapidly climbing. In the last couple of years, we've added several hundred thousand square feet of new, non-anchored shadow space to the market at the highest rental rates ever recorded in Southwest Florida. We expect this trend to continue for the foreseeable future.
Multi-Family. This has been a white-hot segment of our housing market for the last several years and shows no signs of significant cooling. In fact, Southwest Florida continues to log some of the highest absorption rates and rents compared to other markets of similar size. Local job creation and the waning appeal of home ownership among Millennials appear to be driving the ongoing interest in rental communities.
Vacant Land. Sales of undeveloped residential land appear to have peaked in velocity and price due to increased purchase price resistance among the buyers of new homes. However, vacant commercial land sales remain extremely robust. Parcels suitable for medical office and senior housing development are especially in demand.
In case you're still wondering if now is the time to invest in commercial real estate, try looking at the real estate market as a baseball game. In that context, office space and vacant commercial land are in the fourth inning, industrial is in the seventh inning, vacant residential land is in the eighth inning, and retail and multi-family are in the ninth inning of the first game of a double-header! Now go get in the game! There's still ample opportunity to grow your business and your investments. Gary Tasman is CEO and principal broker of Cushman & Wakefield Commercial Property Southwest Florida, LLC. With more than 30 years in the real estate industry, Tasman's expertise includes all aspects of commercial brokerage, development and financial feasibility analysis. For more information, please contact him at (239) 489-3600 or gtasman@ cpswfl.com or visit www.cpswfl.com.