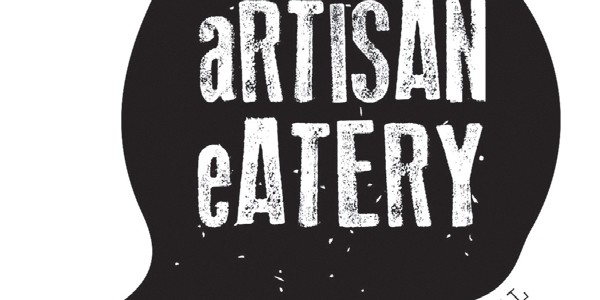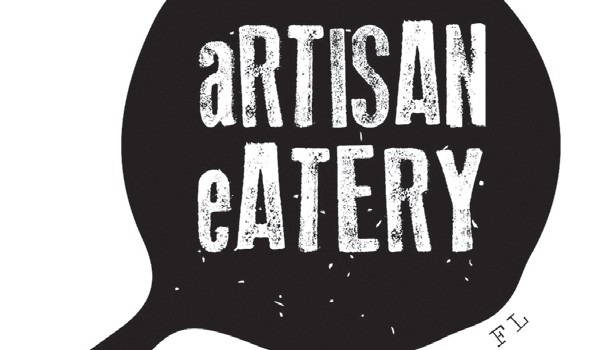 Most Southwest Floridians assume that fine dining and fast casual dining are on opposite ends of the culinary spectrum. That's understandable, since most of...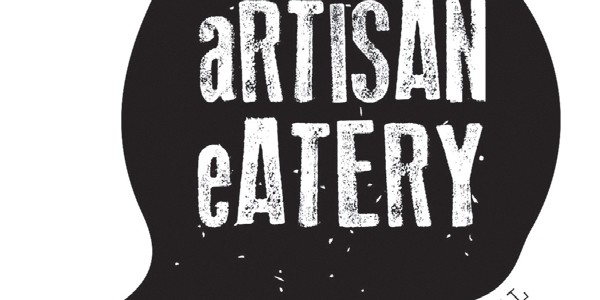 Most Southwest Floridians assume that fine dining and fast casual dining are on opposite ends of the culinary spectrum. That's understandable, since most of the area's fine-dining restaurants are considered special-occasion places. But that's precisely what makes Artisan Eatery such a rare and welcome exception.
The restaurant opened in December in south Fort Myers, just off Daniels Parkway. Despite its upscale menu, Artisan Eatery is an informal place that offers high-end fare at prices that won't intimidate. What's more, its top-quality menus are available day or night, at breakfast, lunch and dinner.
Chef Tim Yoa owns the restaurant with his wife, Healy Edmonds Yoa. He says the concept helps narrow the chasm between fast food and fine dining. "You're getting really good quality, but you're getting it fast," says Yoa. To further expedite the process, orders are placed at the counter and delivered to the guests.
Yoa, who is a classically trained chef, admits this is a departure from his previous experiences in the industry. After graduating from the International Culinary School at the Art Institute of Philadelphia, he spent more than two decades training in the city's top restaurants. Most recently, he was the executive chef at the Naples Grande Beach Resort. However, he says his dream was always to have his own restaurant, without the constraints of adhering to strict corporate guidelines. "Here, I'm free to be as creative as I want to be. I have complete control over the menu."
His original concept focused on lunch and dinner only. "But driving down Daniels Parkway, I noticed that virtually all of the places that served breakfast were chains and franchises," he says. "I saw the need for something different; a chance to be creative and do some cool stuff."
Artisan Eatery's menus reflect as much. At breakfast (served weekdays from 8-11 a.m.) the menu features scratch-made waffles, French toast and buttermilk pancakes, as well as various egg dishes, pastries and much more. Its main lunch/dinner menu is even more comprehensive. Served from 11 a.m. – 9 p.m., the selections include handcrafted sandwiches, flatbreads, paninis, salads, sides and starters, and house-made desserts. The desserts change frequently, although the layered Banana Cake (topped with cream cheese frosting and Vanilla Wafers) is always available, provided it hasn't sold out.
There are also nightly specials, which are posted on a chalkboard in Artisan Eatery's 38-seat dining room. Recent special entrées included a bacon- wrapped filet of beef with au gratin potatoes, and an imported salmon filet with couscous and lobster sauce.
On Saturdays and Sundays, Artisan Eatery offers a brunch menu that features a broad selection of favorites from its breakfast, lunch and dinner menus. Brunch is served from 8 a.m. until 2 p.m., after which the kitchen transitions to its regular lunch/dinner menu.
Yoa goes to great lengths to make every menu item unique and delicious. In addition to house-made baguettes and croissants, and farm-fresh eggs, almost everything served by Yoa and his staff is prepared with locally sourced ingredients. The restaurant gets its lettuce, spinach and kale from nearby Southern Fresh Farms and its pork from Circle C Farm in Bonita Springs. Circle C's Felda location produces Artisan Eatery's sausage, using Yoa's own proprietary blend of pork and seasonings.
You get what you pay for and at Artisan Eatery, you may pay a little more for the superior quality it provides. However, if the filled-to-capacity dining room is any indication, the $8-$15 average price is well worth it. The Eggs Benedict, for example, is made with straight-from-the-farm eggs and paper-thin slices of prosciutto, served on a fluffy house-baked croissant and drizzled with a truffle hollandaise.
The same premium quality and attention to detail are evident in everything Artisan Eatery serves, including its best-selling sandwiches. In addition to the Lobster Roll (house-made lobster salad on a fresh croissant, served hot with butter or cold), there is the popular Port Richmond Cheesesteak (shaved ribeye, American cheese and fried onions on a house-made baguette) and a Cuban sandwich, made with sous-vide pork loin. And then there's the incomparable Artisan Burger. This meal on a brioche bun contains eight ounces of freshly ground, seared Wagyu beef and mouthwatering toppers including plum tomato compote and caramelized onions, both of which require hours of cooking to get just right. Applewood bacon and Gruyere cheese complete Yoa's creation. "It's all the little steps we take that make each menu item unique," he says.
Take-out service is available for those who wish to savor the flavor at home. There's also a deli case at the front of the restaurant with its signature salads, as well as meats, cheese and other items, sold by the pound.
It's also worth noting that the restaurant serves beer and wine, which is offered at half-price during Happy Hour from 3-6 p.m. Monday through Friday. In addition, every Thursday there's live entertainment (typically a solo acoustic act) and 50-cent wings from 5 p.m. — 9 p.m.
Periodically, Artisan Eatery plans to host special events, with fixed-price, multi-course menus by reservation only. Yoa is also exploring the possibility of holding monthly, reservation-only, prix fixe dinners with courses that he selects, much like a chef's tasting or chef's table at other fine-dining establishments. For the latest from Artisan Eatery, please visit its Facebook page at www.facebook.com/ArtisanEatery. Additional information and menus are available at www.artisaneatery.com.
(Artisan Eatery is open daily for breakfast, lunch and dinner at 8951 Daniels Parkway in Fort Myers. Breakfast: 8 a.m. —11 a.m. weekdays; Lunch/Dinner: 11 a.m. — 9 p.m.; Weekend Brunch: 8 a.m. — 2 p.m., then regular menu until 9 p.m.; Happy Hour with half-priced beer and wine 3 p.m. — 6 p.m. weekdays; live entertainment Thursdays 5 p.m. — 9 p.m. Take-out available. Phone: 239- 887-4844 or artisaneatery.com.)