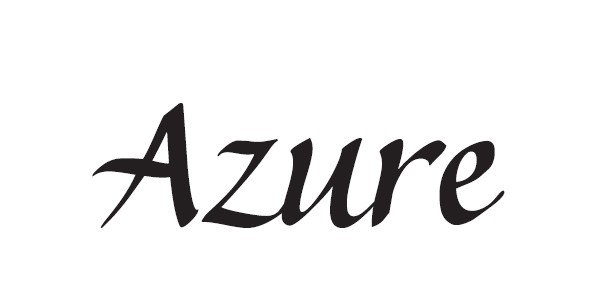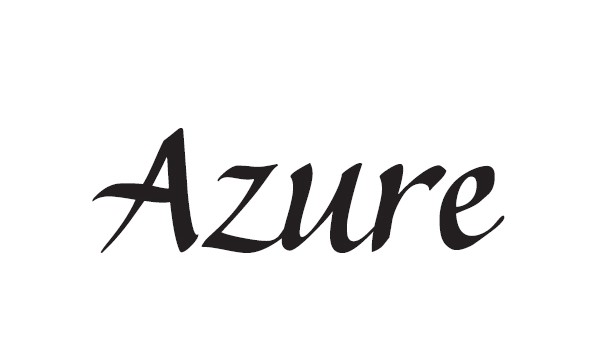 If your idea of an authentic French restaurant conjures visions of stuffy waiters in a formal setting, you haven't been to Azure in south...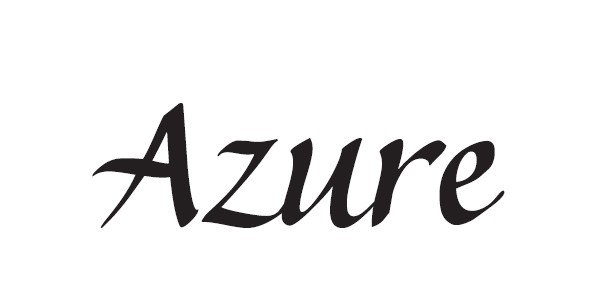 If your idea of an authentic French restaurant conjures visions of stuffy waiters in a formal setting, you haven't been to Azure in south Fort Myers.
Serving what it describes as "modern French bistro fare," the casual and cozy 40-seat restaurant is nestled inconspicuously in a retail space once occupied by a Quizno's sandwich shop. Although it has since been significantly redesigned and upgraded to camouflage its previous life, there's nothing intimidating or pretentious about it. Au contraire, guests are received like royalty by owners Eddy Garces and Lee Riley, who make a point to personally greet everyone who walks through the door.
"We want to give that personal touch," says Riley. "It's like inviting a guest into your own home." That's assuming your home has a resident chef extraordinaire like Joe Pittman, who has overseen Azure's kitchen since opening day in 2015.
"He's a superstar," says Riley. Originally from southern Alabama, Pittman trained under and worked for renowned French chef Charles Mereday at his three highly acclaimed restaurants in Naples. At Azure, Pittman has used his diverse culinary background to create classic French fare with a southern accent.
The deep-fried Frogs Legs exemplify Pittman's talent for transforming something fresh and basic into a meltin- your-mouth masterpiece. Tender, tasty and served with chili aioli, they are not to be missed.
The Filet Mignon is another prime example of Pittman's simple but savory culinary approach. He lightly seasons a butter-soft filet of beef, sears it to perfection, tops it with a green peppercorn demi-glace and serves it with pureed potatoes, green beans and baby carrots. That's it. The flavors speak for themselves, articulating more clearly than if accompanied by superfluous sauces or elaborate garnishes.
Thanks largely to Pittman, the restaurant was already extremely popular when Garces and Riley purchased it in January 2017. The two are veteran restaurateurs who worked for a chain of French restaurants in London and dreamed of owning their own dining establishment in Florida. Within weeks of visiting Fort Myers in late 2016, they were living their dream.
Under their direction, Azure has flourished, achieving a cult-like status among local foodies. They retained the restaurant's signature dishes, but have made a few tweaks to the menu, which is deliberately compact. "We keep it small because everything is fresh," says Riley. "Bigger menus usually have frozen ingredients. We use only the freshest fish, meat and produce, depending on what's available and we utilize everything."
Under Starters, diners may choose from a handful of appetizers that include Tribeca Handcrafted Artisan Bread, Spanish Olives, French Onion Soup, Arugula Salad and Azure's signature Beet Salad. This best-selling mélange contains roasted beets, frisee, goat cheese, cashews and a unique citrus vinaigrette.
Mains contains a thoughtfully curated selection of entrées, such as Azure's classic Coq Au Vin (red winebraised chicken thighs, mushrooms, fingerling potatoes and glazed baby vegetables), Kurobuta Pork Chop (with a veal demi-glace and served with butternut squash purée and sautéed brussel sprouts, apples and bacon) and mushroom and parmesan Risotto. There's always a Market Fish of the Day among the seafood selections that also include Snapper En Papillote (baked in parchment with olives, tomato, capers and petite herbs) and Mussels (in a broth of white wine, garlic or red curry, coconut milk and cilantro). Lamb lovers will definitely want to try the Moroccan Lamb Ragout (seasoned, braised leg of lamb with ratatouille and housemade pappardelle pasta).
Some of Azure's most inventive dishes may be found under Small Plates. Besides the aforementioned frogs legs, as well as traditional Baked Brie (with apples, fig jam, balsamic vinegar and crostini) and Escargot (in pernod garlic cream), these minimeals include items you're unlikely to find elsewhere, at least not locally. Examples include: Stuffed Quail (with bacon stuffing, sweet potato and a veal demi); Nueske's Bacon (seared thick-cut, applewood-smoked bacon, blue cheese, grain mustard, housemade berry jam); and a Coddled Egg to die for. Besides a farm-fresh, gently coddled egg, the dish contains Gulf shrimp, Nueske's bacon, corn, creole cream and Parmesan cheese.
In addition to the regular menu, there are usually at least a couple of specials offered on weekends, and new items are introduced seasonally. The summer menu, for instance, includes various fresh salads, as well as some lighter entrées such as scallops or shrimp with pasta in a lemon cream tomato sauce.
Everything is made from scratch on site, including the desserts. This makes favorites like the Belgian Chocolate Mousse and the rich and creamy Crème Brulée all but impossible to resist. Azure also serves various flavors of Homemade Ice Cream, freshly made Beignets (dusted with cinnamon sugar and served with vanilla ice-cream), Apple Compote and Assorted Cheeses.
Riley and Garces have significantly changed the wine list, which features an extensive selection of European imports by the bottle or glass, primarily from France, Spain and Italy. Last summer, Azure began hosting monthly wine dinners that proved so successful they resumed this year in June. Events typically cost $99 and feature a fivecourse dinner with wine pairings from a featured vintner. Also, a wine rep is on hand to discuss each wine and answer questions.
Azure also serves various Belgian and French bottled beers, as well as soft drinks and espresso/coffee. Whenever possible, the restaurant will accommodate private parties and also caters office parties and other private events.
(Azure is open six days for dinner at 15301 McGregor Boulevard, Unit 1 in Fort Myers. Hours: 5—9 p.m. Monday — Thursday; 5 – 10 p.m. Friday and Saturday. Closed Sunday. Takeout available. Reservations recommended. For information, call 239-288-4296 or visit azurefortmyers.com.)