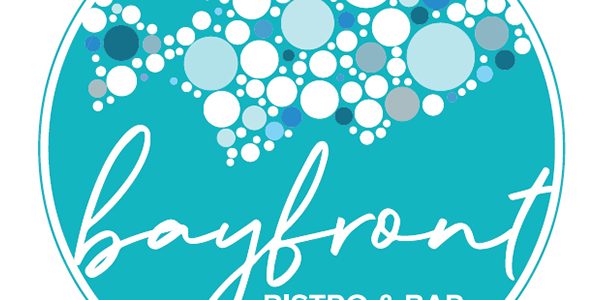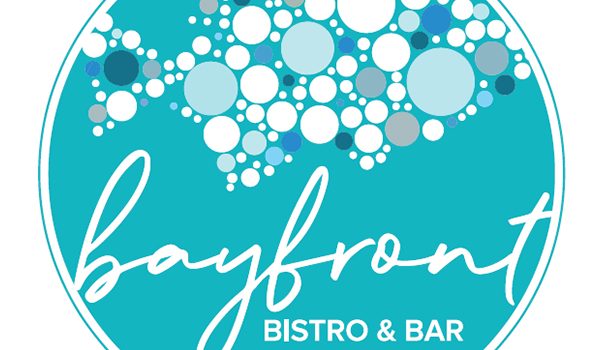 As one of only a handful of fine dining restaurants on Fort Myers Beach, Bayfront Bistro continues to stand the test of time. During...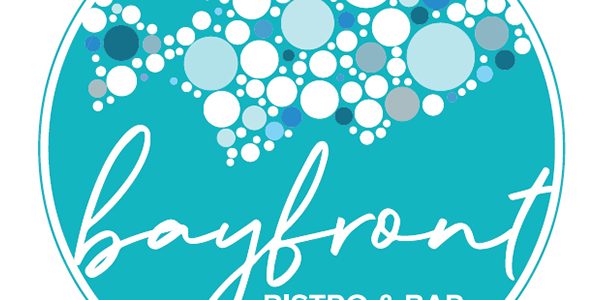 As one of only a handful of fine dining restaurants on Fort Myers Beach, Bayfront Bistro continues to stand the test of time. During the slower summer months, the restaurant refreshed its interior and expanded the downstairs Cabana Bar. The results are impressive.
In the middle of Estero Island, diners at Bayfront Bistro enjoy enviable views of the mangroves and waters of Estero Bay. Arrive at dusk for the best chance of seeing dolphins at play. Bayfront sits above a marina so you have options when it comes to mode of transportation, outboard or auto.
The new look is fresh and bright, modern coastal with blue tones that run the gamut from vibrant to subtle. Matching artwork hangs on the walls and the chairs have been reupholstered, some resembling the scales of a mermaid tail. The bar's backsplash intermixes shiny silver tiles and white stones, adding to the sophisticated ambiance.
The one thing that hasn't changed is the peaceful view of the bay, thanks in part to floor-to-ceiling sliding glass doors that make it easy to see the water from any seat. The sliders open to a breezy, outdoor terrace where you'll find some of the most romantic seating on the beach. This is especially true each month when the full moon rises. Co-owner Shawn LeMarie says, "When that moon comes up over the mangroves and shimmers over the water, it's just spectacular."
Not only has Bayfront changed its interior, but also its chef and menu, just in time for the holiday season. Longtime Southwest Florida residents who were fans of Bayfront's sister restaurant at The Bell Tower Shops, Bistro 41, were disheartened by its closing at the end of April. The good news is that the restaurant's talented chef, Oscar Garcia, packed his knives and moved to the beach, bringing with him many of Bistro's most popular signature dishes, so fans can still get their fix. Even better, that fix comes with a waterfront view.
Patrons clamor for the famed Bistro Salad containing field greens with sun dried tomatoes, thinly sliced red onion and marinated Portobello mushrooms, tossed in a house balsamic then topped with toasted almonds and a pesto drizzle. Diners also have the option to add a protein (the blackened shrimp is a favorite).
Irresistible appetizers include the Bayfront Flat, a meat and cheese board that rotates its savory selections regularly. The Asian Calamari is beautifully presented in an edible wonton bowl filled with stir-fried vegetables tossed in a sweet chili sauce and spicy sriracha.
Brunch at Bayfront is not limited to Sunday, but also is served on Saturday from 11:00 a.m. to 2:30 p.m. Along with exquisite egg dishes and French toast, the menu includes some of Bistro's classic appetizers served with bottomless mimosas for $14. Vodka lovers may want to order the Ultimate Bloody Mary, which is a meal unto itself. Made with Tito's vodka and a housemade spicy mix, the drink is topped with three large blackened shrimp, blue cheese-stuffed olives, a pickle spear and celery stalk, and served in a glass rimmed with Old Bay Seasoning.
Both the brunch and lunch menus offer signature Bistro items that include the Tomato Parmesan Bisque. When paired with the Lobster Melt as a soup-and-salad or sandwich entrée, it's a match made in heaven.
Bayfront has updated its specialty cocktail list to include drinks with a local flavor. Popular additions include the Love Bug Martini (coconut rum, Midori, pineapple, and a splash of grapefruit juice) and The Salty Bay (coconut rum, Campari, pineapple juice, fresh lime, simple syrup, and a pinch of salt).
This beach restaurant has a reputation for its world-class wines and does not disappoint with selections that span the globe. Those looking to celebrate with bubbles during the holiday season will find more than 30 bottles to choose from.
As you might expect from an island restaurant, Bayfront's menu features numerous seafood options including Chilean Sea Bass and Maine Lobster. Oscar's PEI Mussels soak in a bubbling sauce of shallots, scallions, garlic, sambal and sherry, with sautéed mushrooms and leeks. It's available on its own as an appetizer or served over pasta.
Chef Garcia brings in whole local grouper and other fish for daily and weekly specials. After filleting the fresh catch, he keeps the reserves to use in his palate-pleasing Paella and says he'll also be adding it to a bouillabaisse soon. Garcia makes all of the sauces and dressings in house.
A meat lover, Garcia has added Braised Short Ribs to the menu, along with an 8 oz. center-cut Filet Mignon, and a thick, succulent New York Strip.
A soon to be added wood-fired pizza oven and an expanded bar highlight the downstairs Cabana Bar. Appetizers and small plates include the Bayfront Flat, made with cauliflower crust and sure to appeal to diners who are watching their carbs and gluten. The downstairs bar is a casual and inviting space for those returning from a day of boating, while upstairs dining is resort casual.
Bayfront Bistro is open for both Thanksgiving and Christmas, but due to holiday demand, you'll need to reserve a table in advance.
Bayfront Bistro is open 7 days on Fort Myers Beach at Snook Bight Marina, 4761 Estero Boulevard. Lunch hours are from 11:30 a.m.- 2:30 p.m.; dinner is served from 4:00 p.m.- 9:00 p.m. Saturday and Sunday Brunch 11:00 a.m. – 2:30 p.m. Cabana Bar open 11:00 a.m. – 7:00 p.m. daily. Full bar, indoor and patio seating. Happy Hour from 3:00 p.m. – 6:00 p.m. Reservations recommended. Phone: 239-463-3663; Website: bayfrontbistro. com.