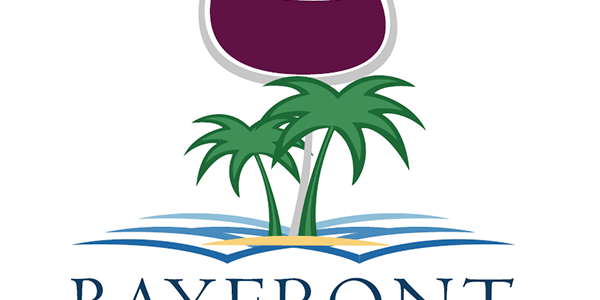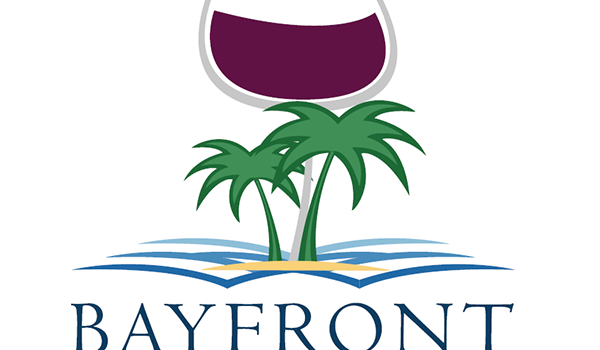 The "wow" factor seems to be a common ingredient among outstanding restaurants. This je ne sais quoi is usually based on decor, location, food...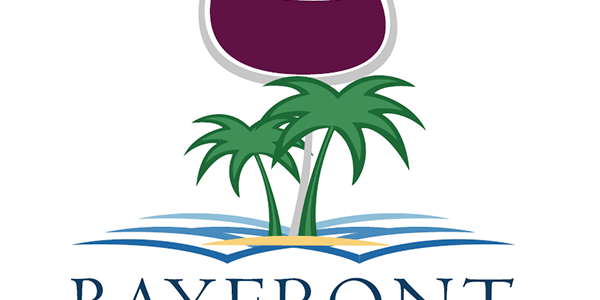 The "wow" factor seems to be a common ingredient among outstanding restaurants. This je ne sais quoi is usually based on decor, location, food or service, but rarely all of the above. Bayfront Bistro on Fort Myers Beach is an exception.
Located mid-island, behind the Publix shopping center on Estero Boulevard, Bayfront Bistro succeeds in wowing all day, every day (including holidays). Boasting incomparable views and an immensely talented team, the restaurant consistently delivers a five-star dining experience against a magnificent, yet relaxed, backdrop.
The dining public has noticed.
Bayfront stays busy at lunch and dinner, both indoors and outside. In addition to an elegant main dining room, the 160-seat establishment has two other dining areas. One is a covered, openair terrace adjacent to the main dining room, the other a full-service, dockside bar, whose frozen drink machines and casual vibe make it especially popular with boaters and beachgoers. Between them, their uniquely spectacular vistas of Estero Bay are reason enough to visit.
However, an equally important part of Bayfront's appeal may be traced to the kitchen, led by Executive Chef Eduardo Prieto. In the two-and-a-half years since he's been at Bayfront, Prieto's passion for food and fine dining has transformed the menu from really good to absolutely awesome. He began his culinary career in Fort Myers as a line cook at Bahama Breeze before joining Bistro 41, which Bayfront's partners also own. During his eight years there, he worked his way up to executive chef, reinventing Bistro's menu along the way. Bayfront's menu reflects the same innovative flair.
Prieto is endlessly inspired and constantly creating, depending on what's available or in season, and what he thinks will elicit a positive response from customers. "Every time I create a dish, I taste it until I'm sure that people are going to love it. I feel that if I like something, then other people will love it," he says with a smile. "Also, if I have a good idea for a new way to prepare a dish, I'll put it on the menu as a special and if people love it, I'll put it on my (regular) menu. I'm always trying new things."
In the process, Prieto hopes to broaden customers' culinary horizons. "I try to create dishes that people will like, even if they're not familiar with a particular kind of food," he says. Although the native of Mexico is heavily influenced by South American cuisine and prefers full, Latin flavors, Prieto says he is careful to balance his taste preferences with those of the traditional American diner.
Typically, his innovative combinations of mainstream ingredients become Bayfront signatures. For instance, the Grouper-Lobster Burger is made of cooked lobster, grouper and salmon that is ground, formed into a patty and seared to perfection. It is served with chili aioli on a brioche bun. Since debuting on the menu earlier this year, it has become the restaurant's top seller.
Besides producing food that tastes great, Prieto strives to make it visually appealing, as well. "I think of each dish as a work of art," he says. "Most of the time when customers come in, they take a picture of their plate. That makes me feel very good; I always want to wow them."
Bayfront's menu is filled with Prieto's original, camera-ready creations made with ingredients that are raised, grown or caught locally. Almost everything is made in house from scratch, including desserts, sauces, soups and salads; a local bakery supplies the bread. Also, to ensure freshness and novelty, the menu changes seasonally, although some of its bestsellers are always available.
Popular lunch fare includes: the 1/2 Lobster Melt & Soup (lobster salad grilled on wheat berry bread with cheddar cheese and served with either a cup of lobster bisque, the soup du jour or a small green salad); Oaxaca Mahi Tacos (pan-sautéed mahi mahi in flour tortillas with salsa verde, lettuce, diced tomato and chipotle aioli with a citrus garnish; served with purple cabbage and jicama slaw); and a Cuban Sandwich. This traditional preparation features Black Forest ham, slow-grilled pork, salami, pickles, Swiss cheese and the chef's original citrus mustard on Cuban bread.
While the soups and salads are available at lunch or dinner, the evening menu also features a varied selection of appetizers, entrees and side dishes. A sample of appetizers includes the everpopular pan-seared, jumbo lump blue Crab Cake (served with caramelized plantains stuffed with queso fresco and finished with avocado remoulade); Seafood Acapulco (one jumbo diver scallop, three jumbo Gulf shrimp over sautéed spinach with a smoked chipotle tomato cream sauce, grated romano cheese and a garlic crostini); and Bistro Spring Rolls (vegetable spring rolls served with ponzu sauce and honey-ginger aioli).
The miso-marinated Bayfront Butterfish (with wasabi mashed potatoes and sweet chili stir-fry) is one of Bayfront's must-try entrees, as is the pan-seared Teriyaki Salmon (a menu staple) and the Pork Pot Roast. Accompanied by various fresh veggies, the fork-tender pork is braised in port wine, herbs and special seasonings, and finished with a buerre monte and port wine reduction. There are also other fish, chicken and pasta entrees, all of which may be served with an eight-ounce stuffed lobster tail for an additional charge.
In addition to a full liquor bar, Bayfront prides itself on its extensive wine list. With selections from around the world, it has received Wine Spectator's annual Award of Excellence every year since opening. Bayfront also serves domestic and imported beer, along with coffee, espresso and specialty coffee drinks. Periodically, the restaurant also hosts wine dinners, which provide unique wine and food pairings in multiple courses for a fixed price.
The restaurant's regular menu prices range from $5 for a Bistro Salad of mixed baby field greens to upwards of $40 for a dinner entree. Bayfront also offers an Early Dining Special from 4pm — 6 pm daily. For just $28.95 per person, it includes a three-course meal and a glass of wine.
Assistant general manager Kurt Thomas has done an excellent job of training Bayfront's wait staff to provide attentive, professional service. Further, he seems to be a constant presence at the restaurant. Most days (and nights) he can be seen assisting the staff and checking with guests to make sure everything is satisfactory.
If Prieto has his way, it will be "an experience they'll always remember. We care so much about our customers. I want them to be wowed when they walk through the door, and leave talking about how amazing the food and service are, and how they can't wait to come back."
(Bayfront Bistro is open for lunch and dinner daily at 4761 Estero Boulevard on Fort Myers Beach. Lunch hours are 11:30am-2:30pm Monday— Friday and 11am-2:30pm for Saturday and Sunday brunch. Lite Lunch served daily from 2:30-4pm. Dinner hours are 4-9pm Sunday—Thursday and 4-10pm on Friday and Saturday. Happy Hour 3pm—5 pm daily. Reservations accepted. For more information, visit www.bayfrontbistro.com, call 239-463-3663 or email info@ bayfrontbistro.com.)