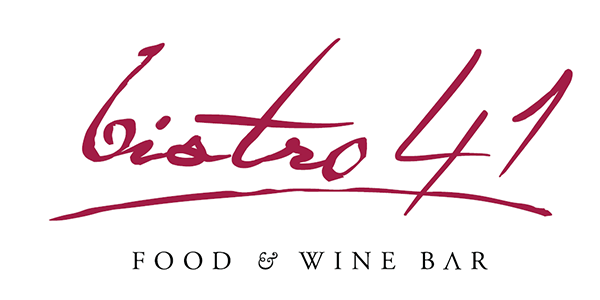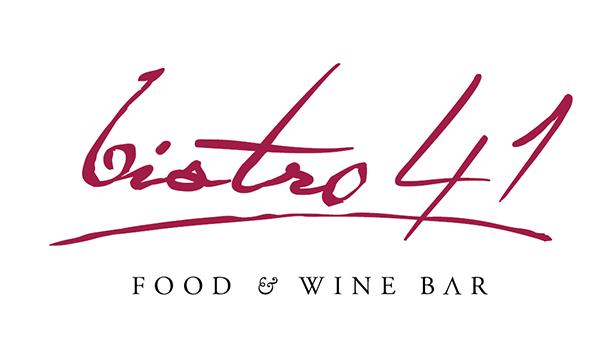 When Bistro 41 made its 1997 debut, retailers Saks Fifth Avenue and Jacobson's anchored the Bell Tower Shops, and there were far fewer restaurants...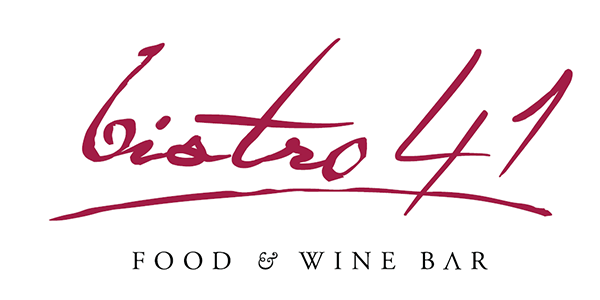 When Bistro 41 made its 1997 debut, retailers Saks Fifth Avenue and Jacobson's anchored the Bell Tower Shops, and there were far fewer restaurants to serve Lee County's population of approximately 400,000. Back then, Bistro 41 was one of the area's first fine-dining restaurants with a contemporary, "urban chic" style that became ubiquitous among upscale establishments.
Today, Saks and Jacobson's are gone, and the competition for dining dollars has mushroomed along with the population, which has almost doubled in the last two decades. Nonetheless, Bistro 41 Food and Wine Bar remains one of the Bell Tower's most successful anchors, as it continues to be recognized as one of Southwest Florida's best restaurants.
Manager Rebecca Henderson attributes Bistro's longevity to several factors, including the clients who have made it popular. Some have been dining there since the doors opened. "Many guests feel nostalgic when they come here and remember the great times they've had with us over the past 20 years," she says. But whether they're regulars or first-time patrons, every guest at Bistro is treated like a VIP. "Our goal is to win them over by wowing them one by one."
Bistro does so on every level, staying true to itself while also staying up to date. For instance, the management and service are, and always have been, impeccable. The same can be said for the design and décor, which management has always kept tastefully current. Above all, Bistro's magnificent menu and impressive wine list have ensured the restaurant's enduring appeal.
For nearly 10 years, Executive Chef Oscar Garcia has created Bistro's imaginative menu, which fuses American and Latin cuisines. Although Garcia's innovative dishes are inspired by the foods and flavors he grew up with in Hualtulco, Mexico, they also incorporate new ideas, ingredients and influences from Spanish and American cultures. As a result, Bistro's menu is constantly evolving to include the latest and greatest mix of American, Spanish, Peruvian, Jamaican and Brazilian culinary styles.
At the same time, Garcia is quick to respond to changes in diners' food preferences. "Guests want healthy menu options, which our menu provides," he says. "But if they request something that's not on the menu, I'll make it as long as I have the ingredients. I want every guest to feel at home."
Chances are, they'll find exactly what they want on Bistro's lunch and dinner menus, which are extensive without being overwhelming. All items are prepared using top-quality, fresh ingredients and most are made to order from scratch, including salads, sandwiches, appetizers, entrées and desserts. In addition to the regular menu, Bistro has daily lunch and dinner specials. Typically, they include pasta, salads and sandwiches during the day and fish, steaks and seafood at night.
All of the seafood on Bistro's menu is delivered fresh daily and never frozen – just like the fresh Pacific catches of Garcia's childhood. Not surprisingly, many of his original fresh fish creations are among Bistro's top-selling items. At dinner, one of the most popular is the Seafood Acapulco Pasta. Served over linguine, it contains two jumbo diver scallops and three jumbo Gulf shrimp in a chunky sauce of tomatoes, onions and sautéed spinach. It is finished with the chef's own spicy and flavorful "diablo butter," topped with grated pecorino parmesan cheese and served with housemade garlic crostini.
Other in-demand fish dishes include the Lemon Caper Mahi (pan-seared Florida mahi, plated with creamy lobster and herb risotto, steamed broccoli and topped with a white wine/butter/lemon caper sauce) and Coconut Grouper (pan-seared black grouper, coated in fresh coconut flakes and oven-roasted. It is finished with a fire-roasted pineapple salsa and served over saffron-infused rice and accompanied by steamed asparagus).
There are also chicken and beef dishes, including the popular Oak Fire Grilled Skirt Steak (a 10-ounce lightly blackened steak, drizzled with an aged balsamic vinegar reduction and served with garlic/parmesan truffle fries and steamed asparagus) and Bistro's worldfamous Kobe Beef Meatloaf. This perennial favorite is finished with a port wine gravy and served with bleu cheese mashed potatoes and sautéed spinach.
A smaller portion of the meatloaf, along with many of the soups, salads and appetizers on Bistro's dinner menu are also on its lunch menu. Otherwise, it offers a unique selection of somewhat lighter fare. Some of the best-selling lunch items include: Riviera Mayo Mahi Tacos (a trio of lightly blackened Florida mahi tacos); ½ Grilled Lobster Melt & Tomato Parmesan Bisque (lobster salad and cheddar cheese grilled on thick, wheat berry bread and served with mixed greens and a cup of tomato-parmesan bisque); and Bistro Salad (mixed greens with portobello mushrooms, gorgonzola cheese, red onion, sun-dried tomatoes, toasted walnuts and pine nuts, tossed with balsamic vinaigrette and finished with a pesto drizzle).
Prices are incredibly reasonable, ranging from $20-$30 for dinner entrees and averaging $14-$15 for lunch entrees, with soup and other items starting at $5. During daily Happy Hour, from 3-6 p.m., Bistro serves half-priced appetizers, wine, beer and liquor. Guests may also order half-priced bottles of wine (up to $150) all day every day during Bistro's Summer of Wine.
The 41 Special remains a huge draw and is served from 4-5:30 p.m. daily. For just $41, two people each have a choice of a glass of wine (cabernet or chardonnay), a salad (Caesar or house), an entrée and a dessert (chocolate cake with strawberry mousse). Also, Sunday Brunch is served weekly from 11 a.m. — 3 p.m., and features bottomless mimosas and live music. Achieving success in a growing market is never easy, but maintaining it often hinges on word-of-mouth endorsements and repeat customers. Obviously, Bistro 41 has mastered the art, despite the ever-changing landscape.
(Bistro 41 is open for lunch and dinner daily at 13499 S. Cleveland Avenue in the Bell Tower Shops in south Fort Myers. Daily lunch and Sunday brunch are served from 11 a.m. until 3 p.m; lite menu available from 2:30 p.m. — 4 p.m. Dinner is served from 5 p.m. — 9 p.m. weekdays and until 10 p.m. Friday, 9:30 p.m. Saturday and 8 p.m. on Sunday. Full liquor bar, extensive wine list and daily specials. Indoor and patio seating available. Reservations recommended. Call 239-466-4141 or visit www.bistro41. com for more information.)