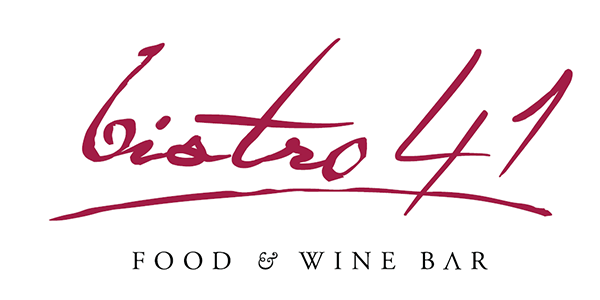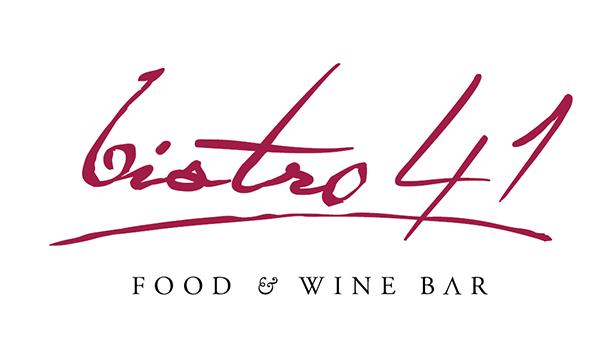 Few local restaurants ever master the art of remaining relevant while staying consistent, particularly in markets like Southwest Florida, where the only constant seems...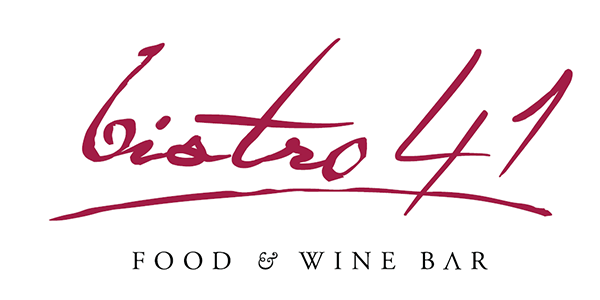 Few local restaurants ever master the art of remaining relevant while staying consistent, particularly in markets like Southwest Florida, where the only constant seems to be change. However, after nearly two decades in business, Bistro 41 has managed to outlive most of its culinary copycats while steadily expanding its customer base.
When it opened in the Bell Tower Shops in Fort Myers in 1997, Bistro 41 set a new standard for fine dining. Against a chic, sophisticated backdrop, it served the area's most innovative cuisine, but at prices much more affordable than its white table linens and candlelight would suggest. Eighteen years later, it still does, despite an increasingly crowded and competitive local restaurant scene.
To their credit, Bistro 41's owners have made a significant investment in keeping the restaurant attractively up to date. In addition to modifying the dining room and bar/lounge layout, they have also expanded Bistro's patio seating. Together, the various areas can accommodate approximately 180 patrons.
The restaurant's al fresco seating is a major draw that includes a cozy outdoor lounge with a flat-screen TV and sofas. On most days, every outdoor table is taken, even when the temperatures turn toasty. Thanks to protective overhangs, numerous fans and oversized umbrellas, patrons stay comfortable and patio seats stay filled.
Other factors contributing to Bistro's longevity include skilled managers, an imaginative kitchen crew and an energetic, professional wait staff. All deserve credit for sustaining the restaurant's brisk lunch and dinner business, even during the off-season. However, general manager David Long and manager Brent Steele attribute much of Bistro's popularity to the talents of Executive Chef Oscar Garcia.
Mexican-born Garcia has retooled the menu in recent years, shifting the emphasis from American and French cuisine to a diverse mix of Spanish, Peruvian, Jamaican and Brazilian culinary styles, among others. While there are still plenty of Bistro's most popular items available — the Kobe Beef Meatloaf and Teriyaki Salmon, for example — the chef has revitalized Bistro's menu with a number of original dishes that showcase his inimitable sauces. These include seafood specialties such as Seafood Paella (mussels, shrimp, fish, chicken breast and chorizo simmered in a caper, tomato, olive and onion paella sauce, tossed with saffron rice) and Grouper Veracruz (pan roasted grouper served with spinach and feta cheese risotto and steamed broccolini, finished with Garcia's flavorful Veracruz sauce).
The Seafood Acapulco Pasta is another standout. Featuring diver scallops and jumbo Gulf shrimp in a chunky sauce of tomatoes, onions and sautéed spinach, it is served over linguine. The chef's own "diablo butter," made with cayenne pepper, imparts extra personality (and a spicy kick) to this best-selling dish. By popular demand it comes with two crostini so that diners can sop up every last drop of the savory sauce.
Garcia's unique flair is also evident in Bistro's various soups and specials that are made from scratch daily. Actually, other than its bread — served warm with Bistro's special olive oil for dipping — everything else, including its original-recipe desserts, is prepared to order on site using only fresh, top-quality ingredients, much of it locally sourced.
While the French onion soup and tomato bisque are everyday staples, other soups change frequently and specials change daily. In fact, to prevent the menu from getting stale, Bistro never runs the same special two days in a row.
Some items on the dinner menu are also offered at lunch, including the Asian Calamari appetizer, the Kobe Meatloaf and several of Bistro's most popular salads. Otherwise, the lunch menu features a broader selection of salads, sandwiches and lighter fare, such as the Bistro Quiche of the Day (served with a petite side of field greens), as well as combination plates like the 1/2 Grilled Lobster Melt & Tomato Parmesan Bisque.
On either menu, diners will find something to suit their taste and budget. A house salad or a cup of soup is priced from $5, while lunch entrees average around $12-$13. Dinner entrees are priced higher, averaging around $25, but are still extremely reasonable for the portions provided. Both menus are also clearly marked to indicate any item that contains dairy, peanuts or gluten for those with food allergies or dietary restrictions. What's more, the chef and his staff are famous for accommodating special requests.
Bistro boasts a full liquor bar, as well as an extensive wine list with more than 150 selections from around the world. Fortunately, Bistro's enthusiastic wait staff is well trained to answer questions about food and drink, and eager to recommend appropriate wine pairings with menu items. Other reasons why Bistro has become a local favorite include its early-bird dinners and daily Happy Hour.
During Happy Hour, from 3 p.m. — 6 p.m., patrons may enjoy half-priced beer, selected wines, well liquor and call liquor, as well as half-priced appetizers. Those in the mood for a bargain won't want to miss Bistro's "Two for $41" dinners offered daily from 4 p.m. — 5:30 p.m. Each diner has a choice of house or Caesar salad and entree (Pasta Napoli, Kobe Meat Loaf or Caribbean Chicken), and also gets a dessert plus one glass of wine (Chardonnay or Cabernet). The dining duo may also purchase a bottle from the wine list at half price (up to $150).
While loyal customers and wordof- mouth advertising have contributed greatly to Bistro's success, the restaurant has also generously given back to the community. As a pet-friendly establishment (outdoors only), Bistro's patio seating is often filled to capacity during the Bell Tower's Friday night Yappy Hours each month. Also, Bistro currently participates in Round It Up America, which offers patrons the opportunity to "round up" their purchases to the nearest dollar, with proceeds given to local charities. Bistro's beneficiaries include the Gulf Coast Humane Society and Harry Chapin Food Bank. The restaurant has also been a partner in charitable events hosted by Bell Tower Shops neighbor Saks Fifth Avenue.
(Bistro 41 is open for lunch and dinner daily at 13499 S. Cleveland Avenue in the Bell Tower Shops in south Fort Myers. Daily lunch and Sunday brunch are served from 11 a.m. until 3 p.m.; lite menu available from 2:30 p.m. — 4 p.m. Dinner hours are from 5 p.m. — 10 p.m. weekdays, until 10:30 p.m. Friday and Saturday, and until 8 p.m. on Sunday. Full liquor bar, extensive wine list and early dining specials. Indoor and patio seating available. Reservations recommended. Phone 239-466-4141 or visit www. bistro41.com for more information.)