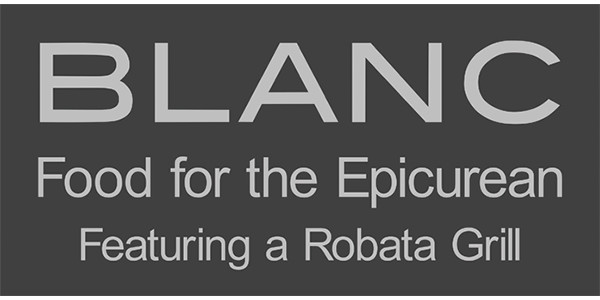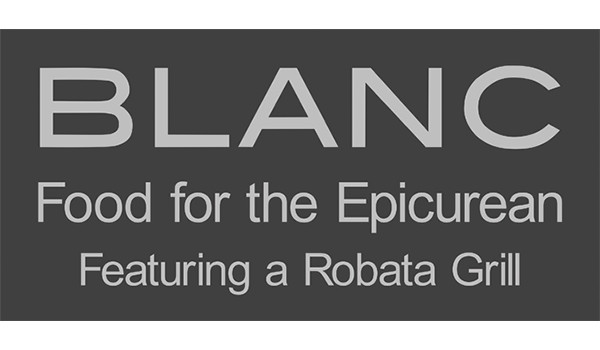 Have you ever been to a restaurant that was so outstanding you wanted to keep it all to yourself? Welcome to BLANC, a whitehot...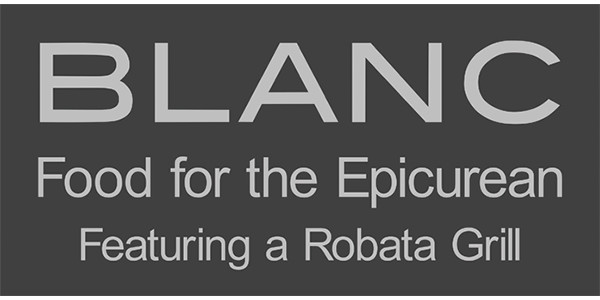 Have you ever been to a restaurant that was so outstanding you wanted to keep it all to yourself? Welcome to BLANC, a whitehot fine-dining star on the rise in south Fort Myers.
Owned by restaurateur Chris Whitaker and chef Jean Claude Roge, BLANC is arguably the area's hippest new eatery, serving global cuisine in an ultra-contemporary setting. The names should sound familiar. Whitaker cofounded and owns two local Blu Sushi restaurants, while Roge is revered for his artistry as executive chef and partner at the legendary La Brasserie in Fort Myers and The Village Café on Captiva. At BLANC, their unique talents shine.
The two opened the restaurant in April in a compact space long occupied by the Oyster Shell in Cypress Square, at the corner of McGregor Boulevard and Cypress Lake Drive. Loyal patrons of the popular seafood spot aren't likely to recognize it. They're also not likely to miss it, after its transformation from shabby chic to super chic.
Despite BLANC's diminutive footprint, Roge and Whitaker have created a space that belies its actual size. In addition to utilizing leather banquettes and small tables around the room's perimeter, their streamlined layout adds bar seating around the open kitchen. A mirrored rear wall also helps to visually expand the space, as do the high, painted ceilings, stripped back to the beams and ductwork.
In keeping with the name, BLANC's palette is primarily white. However, the use of texture, creative lighting and other decorative elements provide a number of interesting focal points. For instance, what looks like a wall of woven porcelain is actually made of recycled sugar cane stalks. There is also a living plant wall with more than 100 plants, complete with grow lights and an elaborate irrigation and drainage system to keep things green.
According to Whitaker, he and Roge had similar ideas regarding design and collaborated closely to achieve the look they envisioned for BLANC. Roge and a friend built all of the furnishings, relying almost entirely on recycled materials to craft each piece. Roge originals include the pendant lights, stainless tables, chef's counter, wine cabinet and stainless menu holders, among other items. He also created all of the artwork. One of his most talked-about works is a large, illuminated glass gecko that anchors one end of the room.
Roge's artistry and craftsmanship extend to BLANC's kitchen, where he has built an impressive menu of globally- inspired cuisine. While the French connection is clear, the selections also reflect Latin, Asian and American flavors and influences. Under Roge's meticulous direction, everything is made to order and delivered to perfection five nights a week to an elite group of appreciative patrons. In this case, "elite" refers to those who are fortunate enough to get a seat, as there are only 34 at any given time.
And therein lies the beauty of BLANC. Its size is ideally suited to its dining concept of sharing small plates. Just don't call them tapas or appetizers. BLANC's "almost entrees" are larger than that and are designed for sampling in orders of two or three at a time. What's more, their prices are extremely reasonable, averaging around $12 per plate.
Given the number of choices, narrowing it down to just a few is a challenge. In addition to fresh fish, beef, chicken, lamb and vegetables, BLANC offers a selection of salads, soup (including French Onion) and individual desserts hand-crafted by Roge each day. Beer, wine and wine-based cocktails are also on the menu, and yes, BLANC does serve appetizers, ranging from a Charcuterie Assortment to Artichoke Fritters.
Many of the items are cooked on a Robata grill (Japanese for "fireside cooking"), which uses compressed solid oak "coals" that heat to 1,000 degrees to seal in flavor. Grilled bestsellers include Lamb Lollipops (with a roasted garlic, rosemary reduction), Grouper Tropical (sautéed red grouper with mango-pineapple salsa) and skewers of prawn, cod or octopus, among others. The Five-Spice Duroc Pork Belly and Chicken Confit are both prepared sous-vide.
Other items change frequently, depending on what's fresh and available. Today's Tahitian Style Salmon Ceviche Tower may be replaced by Black Grouper Tahitian Ceviche tomorrow. Inspiration is another key to Roge's everchanging specials, which always live up to the name. On a recent weekend, he served two: a Dry Aged Duroc Pork Porterhouse with Black Cherry Demi Glace and also a Duck Breast with Mango Habanero Sauce. Accompanied by BLANC's sautéed truffle potatoes, both were so popular that they sold out.
When dining at BLANC, it's vital to keep an open mind or you'll miss out on its signature sides such as the Brussel Sprouts and the Fried Red Beets. Unlike the ones we remember from childhood, these promise to please — not punish — the palate. The brussel sprouts taste almost like candy and the batterless beets are cubed, dipped in oil and flash fried, making them deliciously crispy.
Part of BLANC's appeal is that everything looks as good as it tastes, a credit to Roge's talent for artistic plating. It also says a lot about the hands-on coordination between the owners, wait staff and the kitchen's many moving parts. Based on their ability to deliver an exceptional dining experience, it's obvious that BLANC's entire team considers each small plate a big deal.
(Blanc is open for dinner Tuesday through Saturday in Cypress Square at 13451 McGregor Boulevard in south Fort Myers. Hours: 5 pm — 10 pm. Serves "almost entree" small plates of global cuisine plus beer, wine and wine-based cocktails. Reservations strongly recommended. Phone: 239-887-3139. Website: www.facebook.com/blancfortmyers)