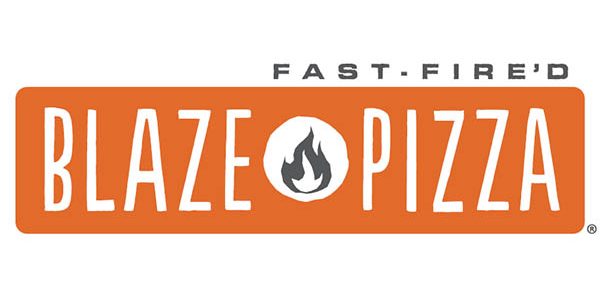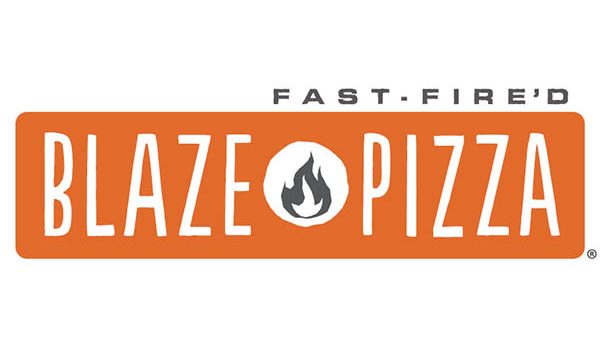 Perhaps no other industry has had to make more changes in recent months as quickly as the restaurant industry. As COVID- 19 has forced...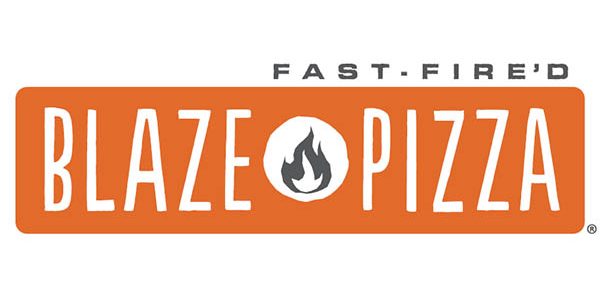 Perhaps no other industry has had to make more changes in recent months as quickly as the restaurant industry. As COVID- 19 has forced some local spots to close, others have opened, like Blaze Pizza in Fort Myers.
Opening a restaurant is difficult even in the best of times. "The recent challenges have offered us the opportunity to explore new options for how to bring our product to guests. Things we've never done before," says Rachel Albritton.
Not only is Albritton head of public relations for the Florida Blaze franchisee, her family is also largely responsible for introducing the California- based concept to the Sunshine State. Founded in 2012, some of the chain's celebrity investors include basketball great LeBron James, journalist Maria Shriver, movie producer John Davis and Boston Red Sox co-owner Tom Werner.
Although Blaze has numerous locations around the state, the Fort Myers restaurant stands alone as the first with a drive-up window where you can order and pick up your pizza without leaving your car. It also boasts the biggest pizza oven of any other Blaze restaurant.
"The original concept was a fresh, brick-fired pizza option that was fast enough for people to enjoy on their lunch break," says general manager Eric Freeman.
Such speedy delivery is possible thanks to a special oven that heats to about 550 degrees Fahrenheit on the floor and over 800 degrees in the large dome. The result is "fast heat and perfect cooking," according to Freeman. The crust is golden, soft yet crisp, and thin enough to let the toppings shine.
The restaurant operates on the build-your-own premise, with unlimited toppings ranging from classic to inventive. The possibilities are nearly endless.
A good pizza begins with good dough, which is the first decision to make when crafting the perfect pie. Blaze has choices to suit almost any dietary need: traditional, gluten-free, vegan, cauliflower, keto and high-rise for a deep-dish option.
"The cauliflower crust is crisp and delicious," says Freeman. "I've never tasted anything like it. You would never know it was cauliflower if someone didn't tell you. It's outstanding."
All dough is made in-house daily and stretched to order in the open kitchen for diners to see.
Once you decide on the dough, a "pizzaiolo" guides you down a line, adding anything and everything you request and in the exact portions you desire. Sauces include a tangy, traditional marinara, white cream, garlic pesto and more. The cheese is next with ricotta, parmesan, gorgonzola, goat, feta and vegan. Made from whole milk, the mozzarella is deliciously rich and perfectly stringy hot out of the oven.
Once the cheese is spread evenly over the sauce, proteins are carefully placed; everything from pepperoni and bacon to chicken and vegan spicy chorizo. Finally, there are the vegetables, too numerous to list but that include green pepper, black olives, kalamata olives, mushrooms, artichokes, roasted garlic and jalapenos, among others.
Before the pizza goes into the oven, you may further enhance the flavor with drizzles of BBQ, pesto, balsamic, and olive oil, to name a few.
With so many fresh, appetizing ingredients, it only makes sense that Blaze offers the same options on salads. Customers are encouraged to mix and match their greens, and load up on meats, cheeses and vegetables. "Whatever you want," says Albritton. "The sky is the limit."
Even more impressive, the price is set. There are no extra charges for additional toppings on either the pizzas or the salads. The only slight upcharges occur with some of the specialty crusts.
While some customers are thrilled with having so many choices — and no judgment of what they deem as perfect pairings — others may find it overwhelming. With that in mind, Blaze has carefully crafted a limited number of signature pizzas and salads to ease the selection process.
Pizzas are 11 inches, comparable to a medium pizza at most restaurants, and priced at $8.95 regardless of the number of toppings. Large, 14-inch pizzas are also available in classic dough only.
One of the most popular items is Take Two. The $8.95 combo includes a half pizza and either four garlic knots stuffed with mozzarella and garlic pesto, or a side salad. The side salad is enormous and would be considered an entrée salad by most standards.
S'more Pie is a Blaze Pizza signature dessert that's well worth the splurge. Every morning, the kitchen staff toasts marshmallows in the pizza oven. "It smells so good," Freeman gushes. They are promptly layered between a piece of chocolate and McVities Digestives biscuits for a nostalgic treat.
For chocolate lovers, the brownie is a must. Dense and decadent, it is made with olive oil, which adds to the rich, full flavor. Desserts can be served at room temperature or heated in the oven.
Blaze Pizza is in a modern, eyecatching building on U.S. 41 and Daniels Parkway. The open dining concept has an industrial feel inside with high, exposed ceilings, and metal and wood furnishings. A huge mural with the words "Make Waves" and sketch of a surfer covers the wall above the drink station.
Beverages include a variety of selfserve soft drinks, but the flavored lemonades, called aqua frescas, are among the most popular. Blood Orange is a staple — sweet, fresh and fruity. Aqua fresca offerings change seasonally with combos such as Blackberry Basil and Passion Fruit Tangerine. Beer and wine are also sold.
With 3,000 square feet, including an outdoor patio, there is ample space to social distance. Plexiglass is mounted between booths. At press time, Blaze was requiring employees and customers to wear masks when ordering.
A Dining Room Ambassador rotates through the restaurant making sure diners have what they need, including to-go boxes and drink refills. Another employee is dedicated to sanitizing, and unfailingly wipes down all public areas.
"While most places are operating with less labor, we have hired more," says Freeman. "Our people are here to take care of the guests and anticipate their needs. It's one of the things that drew me to work for this group, their values. They manage with integrity."
Blaze is also big on giving back to the community with a generous fundraising arm that donates 20% to local organizations such as sports teams, chess clubs and everything in between.
Even with management's efforts to keep the restaurant sanitized and patrons moving through a socially distanced pizza line, there are still pizza lovers who prefer to dine at home. Blaze has implemented several new ideas to make that easy.
It begins with downloading the order app. "It's full of all kinds of cool bells and whistles," says Freeman. For instance, customers can earn "flames" for free pizzas and other offers. Orders may be picked up curbside or via the pick-up window.
An affordable, fast, casual restaurant with quality, artisanal ingredients that is eager to integrate into and give back to the community, Blaze is a welcome addition to the Fort Myers dining scene.
(Located at 13250 S. Cleveland Ave. in Fort Myers, Blaze Pizza is open for lunch and dinner, 7 days, from 11:00 a.m.-10:30 p.m. Beer and wine served. Outside dining, curbside carryout and drive-through pickup available. Catering and fundraising available. For information, call 239-935-8942 or visit www.blazepizza.com.)