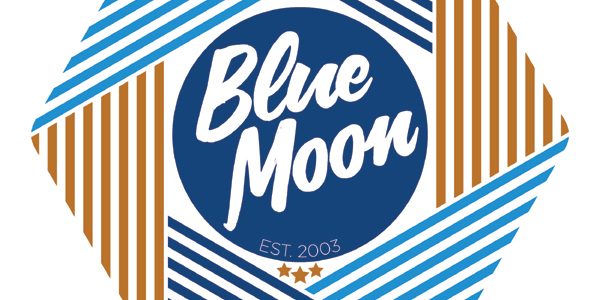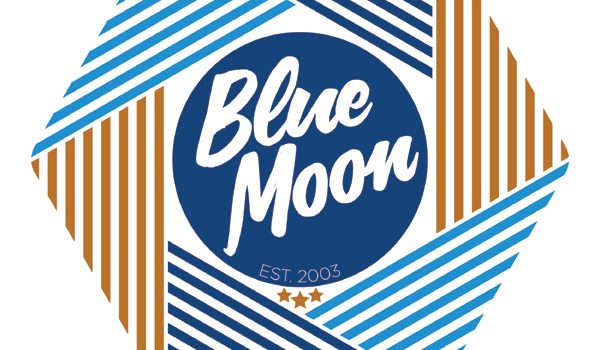 Blue Moon Pizza is perhaps one  of the best-kept secrets in Fort  Myers, despite its prominent  signage and high-profile location  on College Parkway. Every...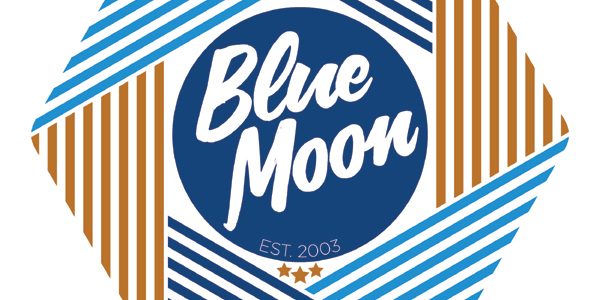 Blue Moon Pizza is perhaps one  of the best-kept secrets in Fort  Myers, despite its prominent  signage and high-profile location  on College Parkway. Every day, thousands  of people drive by the restaurant and yet,  they still manage to miss it.
Owner, president and general  manager Peter Barli says, "This is not  only a local destination restaurant, but  a local secret, with one of the best bars,  too." At this inviting establishment, it's  Happy Hour all day every day, and with  top-shelf liquors to boot.
Barl i is a fourth-generation  Floridian from a family of restaurateurs.  Reminiscing, he says with a smile, "Do  you remember the Brown Derby? My  older brother ran that for 10 years."
Blue Moon is a family business that  started in Atlanta and has expanded  to other Georgia locations. Now in  its sixth year of operation in Fort  Myers, Blue Moon has some unique  characteristics that set it apart from  other pizza restaurants.
For one thing, the dough is made  fresh, twice daily. It's hand rolled,  hand tossed and hand stretched to  order. Best of all, it's fun to watch its  transformation in the open kitchen.  Kids also get a ball of dough to stretch  and get creative with. "Sometimes we'll  even cook their dough formations for  them while they watch," Barli says.
He takes great pride in the highquality  ingredients used to make the  pizzas, salads and other Blue Moon  menu items. The produce is delivered  daily and the chicken is fresh, never  frozen. The pepperoni is carefully  sourced from a family producer and  the cheese is from Wisconsin; dairy-free  options are also available.
"I've been fortunate to be associated  with some incredible (restaurant)  organizations and the ones that stuck  to their guns with fresh ingredients are  the ones that survived," says Barli. "It  makes a difference. People DO care  about it."
Barli has always had a passion for  food, and began working in restaurants  when he was a teenager. "I cooked my  way through school at the University of  Florida." Upon graduation, he enrolled  in Steak & Ale's management program,  eventually becoming a partner in  Outback Steakhouse, a regional joint  venture partner for Carrabba's, and  president of Lee Roy Selmon's.
His expertise is reflected in every  aspect of Blue Moon.
The pizzas are thin crust with the  exception of Grandma's Pizza. Made  Sicilian style, this one is covered in  Blue Moon's signature cheese blend,  hand crushed plum tomatoes, garlic,  and basil, and then baked and cut into  thick squares.
Traditional pies are available in  three sizes and can be personalized  with a sufficiently broad selection of  toppings to please everyone from carnivores  to vegetarians. But the specialty  pies that include chicken — namely  the Greek, Jerk or spicy Santa Fe selections  — are especially impressive.  The Santa Fe Chicken pizza has a  black bean sauce, topped with cheese,  chicken, slices of pickled jalapeno peppers  and red onion. It's finished with  spicy ranch dressing, fresh cilantro,  and cool, creamy chunks of avocado.  It is fantastic.
For diners on the go, Blue Moon  offers Take and Bake pizza. Pizza is  best when it comes fresh out of the  oven; cheese stringy and piping hot. For  diners who prefer to eat in the comfort  of their own home but still want a top  quality pizza hot from the oven, this  option is ideal. Each pizza is made to  order and available for pick-up or delivery.  Pop it in the oven and in less than  15 minutes, voila! You have a perfectly  cooked pizza.
Gluten free (GF) diners need not be  disheartened. Not only does Blue Moon  serve tasty GF dough, it also has a welltrained  kitchen staff that is meticulous  about cross contamination with flour, a  big deal for people with the most severe  gluten issues.
There are also GF desserts and  substantial salads for those with dietary  restrictions. Highlights of the Wedge  Salad include addicting candied–cayenne  bacon, crumbled blue cheese and  blue cheese dressing. Blue Moon also  serves a nice selection of appetizers.  For starters, try the popular Portabella  Mushrooms covered with Grandma's  sauce, plus goat cheese and basil.
Hearty, cheese-filled Calzones and  Strombolis are on the menu, along  with the trademarked Blue Moon  Flatwich®. Made from pizza dough,  and just a little thicker than a Panini,  the toasty dough is loaded with your  choice of ingredients then folded over  and served warm. Barli describes the  Flatwich® as "nothing but yum!"
Reminiscent of the bar from  "Cheers," Blue Moon's bar is a favorite  gathering spot for many locals. It's also  a great place to land before or after a  show at the nearby Barbara B. Mann Performing Arts Hall.
When tweaking menus and  adding features to enhance the dining  experience, Barli and his team take  great pride in listening to guests. Take,  for instance, the noise levels in the  dining room. "When it got busy, the  noise levels would often elevate." To  bring down the decibels, Barli recently  added sound-dampening panels to the  high, open ceilings, which made an  immediate and noticeable difference.
The expansive outdoor patio also  has seen some upgrades with the  addition of large flat-screen TVs,  festive bistro lighting and aesthetically  pleasing foliage. Besides being dog  friendly, the patio also is an ideal spot  for large parties and celebrations.
Blue Moon sits back from College  Parkway between U.S. 41 and Summerlin  Road, so it can be easy to miss. Look for  the blue 1961 International Harvester  fire truck parked in front. It's been  converted into a full-service pizza truck  for special events.
(Blue Moon is located at 7381  College Parkway in Fort Myers. Open  7 days at 11 a.m. for lunch and dinner.  Closes at 10 p.m. Sunday — Thursday  and 11 p.m. on Friday and Saturday.  Full liquor bar with Happy Hour  specials all day, every day. Indoor and  patio seating. Delivery and catering  available. Phone: 239-936-2583. For  more information: www.bluemoon.  com or download the Blue Moon app.)