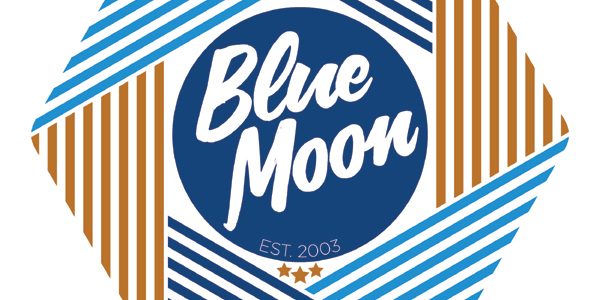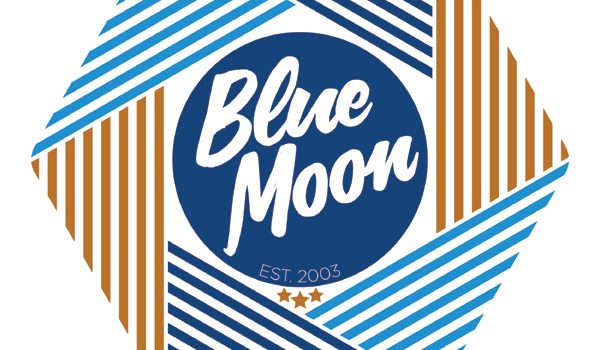 When you consider that Lee County alone boasts an estimated 300+ pizza restaurants, there's no question that Southwest Florida is a pizza lover's paradise....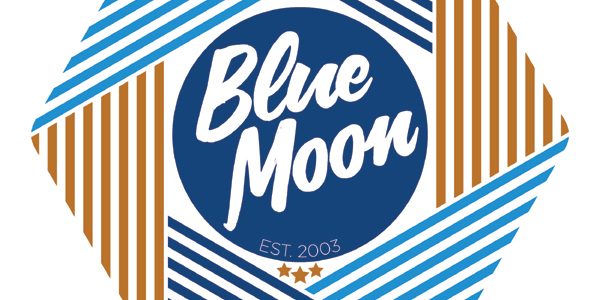 When you consider that Lee County alone boasts an estimated 300+ pizza restaurants, there's no question that Southwest Florida is a pizza lover's paradise. However, many questioned whether the area could support yet another pizzeria when Blue Moon Pizza made its Florida debut in Fort Myers in 2013. Apparently it can, as this marks the fourth year in business for Blue Moon Pizza on College Parkway in Fort Myers.
Although the Fort Myers store is the only Florida location thus far, Blue Moon has quite a following in the Atlanta, Georgia area. The original Blue Moon opened in Marietta in 2003 and has since expanded to a total of four restaurants in the greater Atlanta area. At every location, the philosophy is to "give people an everyday place that still feels special."
In Fort Myers, Blue Moon is a cut above most local pizzerias on numerous fronts, starting with the restaurant itself. With a spacious main dining area and outdoor patio, Blue Moon can accommodate as many as 200 customers at lunch or dinner. That includes seating at the full-liquor bar, which is a distinction from most other pizza places that only serve beer and wine.
Naturally, the restaurant's main focus is its first-rate menu, which Blue Moon describes as a selection of specialty pizzas, inspired sandwiches and creative salads. According to general manager Alpha Kanu, the kitchen makes everything to order using only the freshest ingredients, delivered locally each day.
Superior quality is especially evident in Blue Moon's signature item. For each pizza, the dough is hand-rolled, hand-tossed and hand-stretched, then topped with a zesty house-made tomato sauce and cheese (premium mozzarella and provolone) and a choice of various hand-chopped vegetables and freshcooked meats.
Pizzas come in three sizes: personal (10"), medium (16") and large (18"), all of which seem larger than their diameter suggests. The star attraction is Grandma's Pizza, a 16-inch Sicilianstyle pizza that's hearty enough to feed an army. Other "Specialty Moon" selections range from standards like the Classic (cheese, pepperoni, Italian sausage, red onions, mushrooms and bell peppers) to exotics that include The Meateor (cheese, pepperoni, sausage, ground beef, ham and cayennecandied bacon) and Luna (chorizo sausage, caramelized onions, jalapenos, spicy ranch, black olives, cilantro and cheese).
Prices range from $12-$26 for an entire pie, with some selections available by the slice. Customers may also create their own specialty pizza by combining any number of the available fresh toppings and specialty toppings (including crumbled bleu cheese, salami meatballs and sun-dried tomatoes, among others).
The menu also features a variety of Appetizers, Salads and Flatwiches & Sandwiches, and Desserts. FYI, the Flatwich is made to order using baked pizza-dough bread, melted cheese and fresh ingredients. All sandwich items come with seasoned fries and are uniquely delicious.
Blue Moon is becoming famous for its Gluten-Free Menu, which is delicious and extensive. In addition to gluten-free pizza, there are several appetizers, salads and even a brownie for dessert — all of them made for the gluten-intolerant diner. What's more, Blue Moon gladly accommodates special requests for regular and glutenfree items, provided it has the needed ingredients.
In addition to dining in, customers may also call in their orders or order online for carry-out or delivery. To ensure freshness, Blue Moon restricts its delivery area to homes and businesses within about a three to four-mile radius, roughly from College Parkway to Gladiolus Drive.
Another option is Take-n-Bake, which offers pizzas made to order for customers to take home, bake and enjoy later. This innovative concept is a fast-growing component of the business, and ideal for Cape Coral residents or anyone else outside the delivery zone who craves fresh pizza. Blue Moon does a brisk catering business, as well. The restaurant is available for private parties and special events after hours, although the patio may be rented during regular business hours. It also has a specially equipped pizza truck for making pizzas on site at special events, such as private parties, golf tournaments and other large gatherings.
(Blue Moon Pizza is open daily at 11 a.m. for lunch and dinner at 7381 College Parkway in Fort Myers. Open until 10 p.m. Monday-Thursday and Saturday, 11 p.m. on Friday and 9 p.m. on Sunday. All Day, Every Day Happy Hour discounts include 50% off select 16-oz. draft beer, all call liquor and all call wines. Phone: 239-936-2583. Website: BlueMoon- Pizza.com.)