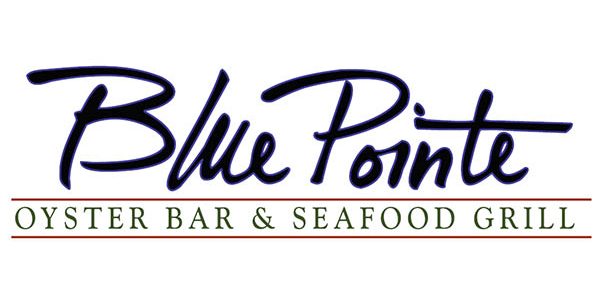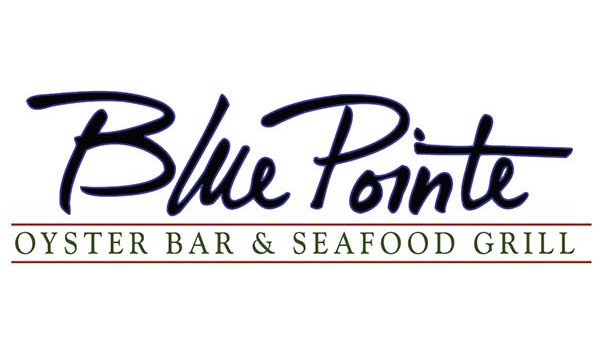 Blue Pointe Oyster Bar & Seafood Grill opened its Fort Myers location at the Bell Tower Shops in 2003, catering to northern seafood lov­ers...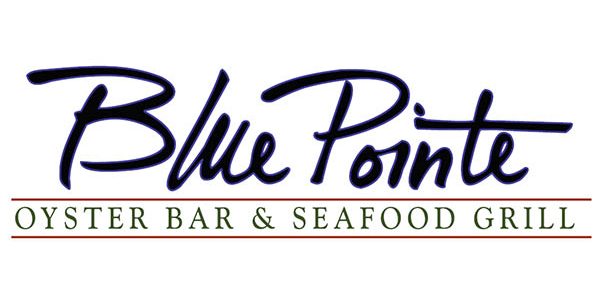 Blue Pointe Oyster Bar & Seafood Grill opened its Fort Myers location at the Bell Tower Shops in 2003, catering to northern seafood lov­ers with specialty fish selections and local seafood options. When Blue Pointe opened with its classy décor and high-quality menu offer­ings, many people assumed it was part of a well-oiled, national chain. Some people still do, although Blue Pointe is one of a kind, just like each of the 17 restaurants owned and operated by Michigan-based Main Street Restaurant Group. The company, established in the early 1980s, is known for developing upscale steak, seafood and Italian restaurants in Michigan, Ohio and West Virginia. Blue Pointe was its first Florida restaurant, followed by Real Seafood Co., which opened in Naples shortly afterward.
Blue Pointe's main dining room is dressed in browns and blues, with modern, high-back white leather chairs. Hanging over the comfortable booths are chandeliers that resemble snare drums. This well-established restaurant also has what is currently trending with many diners: lots of outdoor seating. There is an intimate patio adjacent to the bar, and a much larger, highly-coveted patio fronting the restaurant; a place to see and be seen. Powerful fans keep things cool, while awnings offer protection from inclement weather.
As one might expect from an oyster bar and seafood grill, Blue Pointe's focus is on fish and shellfish. Its raw bar offers several varieties of seasonal fresh and premium oysters, as well as shrimp, clams, lobster and lump crab meat every day, all year long. Shucked and served on the half shell, the oysters are plump and flavorful, just as you'd expect from their cold water origins  off Maine, Long Island and elsewhere in the Atlantic. During happy hour at the raw bar (3-6 p.m. daily) instead of pay­ing the regular $2.95 per oyster, you'll pay just $1.75 per oyster. The sizeable shrimp cocktail is $5 off during happy hour and so are the clams.
Because much of Blue Pointe's sea­food is flown in daily from Boston and  the Great Lakes, the menu isn't limit­ed to the usual snapper, grouper and tuna selections found in a majority of local seafood restaurants. While the more common Florida varieties are available, so too are a number of seasonal fresh catches seldom seen in Southwest Florida: Block Island Swordfish, and George's Bank Flounder, to name a few.
White freshwater fish such as perch have also proven popular with locals eager to try something different, as well as northern tour­ists and transplants hankering for a taste of home. One of the restaurant's top-selling entrees is flounder, which is lightly encrusted in Parmesan cheese and served with a lemon/caper sauce. Another favorite is Blue Pointe's Sushi Rolls, which are made to order, includ­ing traditional California Rolls, Spicy Salmon, and its signature Blue Pointe Roll with lobster, asparagus, cream cheese, and spicy mayo.
All fresh fish selections are offered either grilled, broiled or blackened, and served with Blue Pointe's wonder­fully original Bleu Cheese Coleslaw Vinaigrette, a choice of several side dishes, and a basket of the restaurant's deliciously addictive homemade rolls. Diners may also choose from numer­ous appetizers including Crab-Stuffed Avocado and Crispy Fried Brussels Sprouts, soups such as a creamy Lob­ster Bisque and hearty New England Clam Chowder, and sizeable salads. Sandwiches are available to suit every taste, including Blue's Half-Pound Burger, along with steaks and chicken.
Thanks to its top-shelf liquors with two-ounce pours and signature marti­nis, Blue Pointe's cozy bar and lounge does a brisk business. The restaurant also has an extensive wine list with se­lections available by the glass or bottle, and more than a dozen domestic and imported beers.
Most menu items are available at lunch and dinner, with smaller portions and prices during the day. Prices aver­age around $12-$18 for lunch entrees and $22-$35 for entrees after 4 p.m. Dine at Blue Pointe on your birthday and your meal is discounted. But even if you visit on one of the other 364 days of the year, dining at Blue Pointe always over delivers for the price.
Because of the COVID-19 pandemic, the restaurant closed for seven weeks in early spring. Since its reopening, Blue Pointe has been committed to following all the state and local health guidelines. General Manager Nicholas Queen says, "We want guests to come in, feel com­fortable, and be able to relax." Over the years, the quality, service, and staff have been consistent, and that's one of the things that keeps food lovers com­ing back. At press time, Blue Pointe is still operating with scaled-back hours and menus. Despite the unprecedented year, the restaurant's hours and the full menu options are expected to ramp up for the holidays and season.
(Blue Pointe Oyster Bar & Grill is in the Bell Tower Shops at 13499 S. Cleveland Ave. in Ft. Myers. Open daily at noon and serving until 9 p.m. Monday – Thursday; 10 p.m. Friday & Saturday, and noon – 9 p.m. Sunday. For more information: 239-433-0924 or www.bluepointerestaurant.com. For reservations call 1-888-456-DINE.)