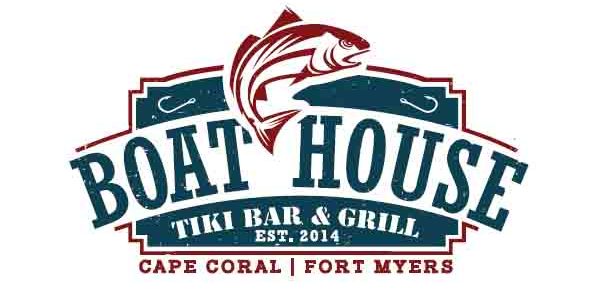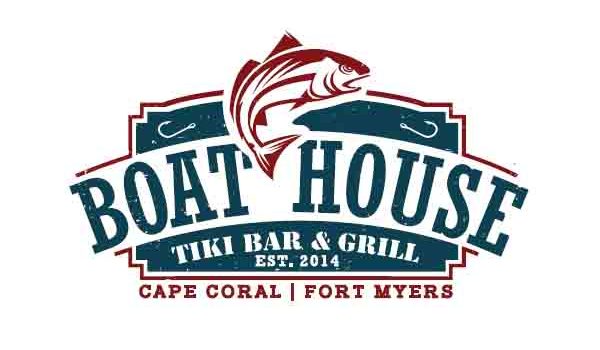 Catching a sunset at the Boathouse Tiki Bar & Grill is a Cape Coral tradition for visitors and residents alike. It's the only spot...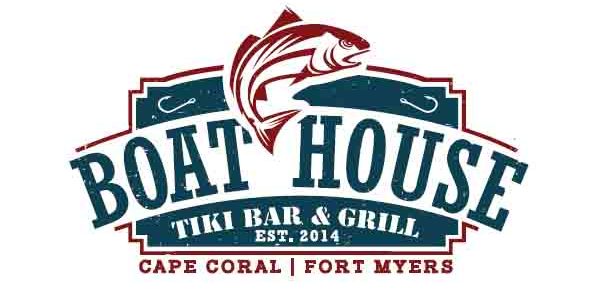 Catching a sunset at the Boathouse Tiki Bar & Grill is a Cape Coral tradition for visitors and residents alike. It's the only spot in the Cape offering an unobstructed waterfront view of Southwest Florida's brilliant sunsets. "The jewel of Cape Coral" is how the casual, al fresco restaurant and bar is referred to by Zak Kearns, vice president of Kearns Restaurant Group.
The Kearns Restaurant Group and McGuigan Restaurant Concepts opened the Boathouse on property that is part of Yacht Club Community Park in May 2014. Located on the shores of the Caloosahatchee River, the restaurant is situated on the only beach in Cape Coral. You can get a cold drink and a hot sandwich while your toes are in the sand.
Originally, the restaurant concept was a waterside outpost for the restaurant group's wildly popular Ford's Garage. The burger-driven restaurant that originated on First Street in downtown Fort Myers has since expanded to some two dozen locations nationwide.
While burgers are always good at the beach, this restaurant has more of an island tiki vibe. So, the menu evolved, and the Boathouse found an identity all its own, featuring lots of seafood, such as a blackened filet of mahi-mahi in a pineapple rum glaze.
Fried seafood baskets are one of the top sellers. Guests can choose from lightly battered and fried scallops, shrimp, chicken tenders, mahi-mahi fingers and grouper, or try a combination.
Grouper Bites are a signature dish. Nuggets of the local fish are fried until golden and served with curly fries. They also come as an appetizer, perfect for sharing. Made in a similar preparation are Florida Gator Bites. The crisp yet tender morsels of meat come with a house-made Everglades dipping sauce. And the rumors are true; the taste is quite like chicken.
Burgers may not dominate, but they still have a prominent spot on the menu. The Famous Boathouse Burger is another staple. The half pound of Angus beef is simply grilled and served with fresh basics such as lettuce, tomato, onion and cheese. For an extra treat, add applewood smoked bacon. In addition to this classic, there is a South-Western Burger, served with BBQ sauce. And for those who like a little spice, the Jalapeño Bacon Cheeseburger is the ticket.
Of all the items on the menu, it's the Key West-inspired Authentic Cuban Sandwich that continues to get the lion's share of attention. People come searching for the savory sandwich after seeing it featured on the Travel Channel show Food Paradise. Besides being layered with ham and pulled pork, this gets an additional burst of flavor thanks to slices of pepperoni.
Following Hurricane Ian, the neighboring yacht club is still closed and undergoing a massive overhaul. The boat docks are also being repaired. At press time, the Boathouse was still completing hurricane repairs and renovations. However, Kearns was on target for opening at the beginning of March and says the space will be better than ever.
The restaurant's famous tiki huts were destroyed by the storm. But their original builders, the Seminole Indians, came quickly to the rescue. They not only rebuilt them, Kearns says they were made "bigger, better, and stronger than ever."
More rail seating has also been added, offering great views of the water and beach. Seating is first come, first served at the lively bar where headturning, 32-ounce bucket cocktails are mixed. You can get almost any of the signature cocktails bucket-sized, then keep the container as a souvenir. The Liki Tiki is an award-winning mix of lemon and pineapple flavored rums, blue curacao, pineapple juice, sweet and sour mix and Sprite. Warning, it goes down easy on a hot day.
Tropic Like It's Hot is more than a clever play on words. It's a refreshing favorite with lime rum, watermelon liqueur, simple syrup and soda. You can't have an open-air tiki bar on the water without frozen libations, and the Boathouse does not disappoint. Think piña coladas, daiquiris and hurricanes, to name a few.
The Boathouse does such big business for lunch and dinner, many people forget, or perhaps don't even know that it is also open for breakfast. A great place for boaters to grab a breakfast sandwich to-go, the menu is also full of morning classics, including omelets, biscuits smothered in southern gravy, breakfast burritos, bagels and more.
Texas French Toast is a favorite. Thick pieces of bread are egg-battered and cooked until crisp on the outside and soft in the middle. Topped with maple syrup, butter and powdered sugar, it's sweet perfection. There is even an Early Riser Happy Hour with drink discounts on breakfast cocktails such as mimosas and bloody marys from 8 to 11 a.m.
Whether you are on a date or with your family, you are more than likely to find just what you're looking for – from food to ambiance – at the Boathouse.
The Boathouse Tiki Bar & Grill is located at 5819 Driftwood Parkway in Cape Coral. By boat, it's at Marker 78, or where the Flamingo Canal empties into the Caloosahatchee River. The restaurant is open seven days a week from 8 a.m. to 9:30 p.m. Breakfast is from 8 to 10 a.m., with Last Call from 10 to 10:30 a.m. Private parties can be accommodated. Call-ahead seating is available. For more information, call 239-945-2628 or visit TheBoathouseUSA. com. The Boathouse has a second location in east Fort Myers, located at 17101 FL-31.