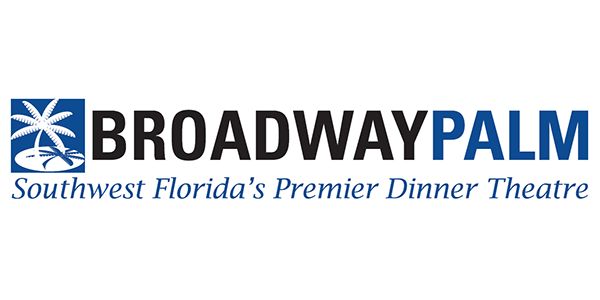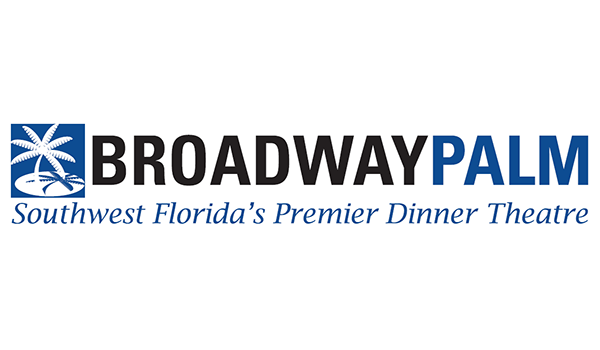 It's not unheard of for some of the area's larger restaurants to serve upwards of 500 customers in the course of a day. But...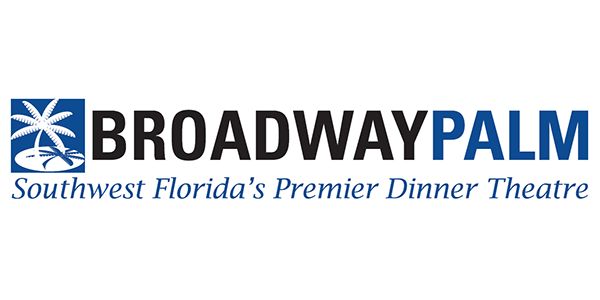 It's not unheard of for some of the area's larger restaurants to serve upwards of 500 customers in the course of a day. But to provide as much in a two-hour period, followed by a live theatrical performance twice a day is, literally, a major production. Remarkably, Broadway Palm Dinner Theatre in Fort Myers makes it look easy.
Broadway Palm opened in 1993 and is part of Prather Entertainment Group, which also established and owns the 30-year-old Dutch Apple Dinner Theater in Lancaster, Pennsylvania. In 2007, company founder William Prather established Prather Touring, a national touring company, which operates independently from the dinner theaters. Between the three entities, the company entertains half a million guests each year and employs more than 300 people.
Local figures are similarly impressive. Over the last 23 years, a total of more than 3.3 million people have attended a Broadway Palm performance or concert. In 2015, total attendance exceeded 170,000. Those numbers are expected to climb again this year, as new and younger audiences discover the value of dinner theater and the charms of Broadway Palm.
According to Broadway Palm Marketing Director Melissa Vogt, the theater has much to offer every age and taste, both culinary and cultural. On any given day or evening, there is usually a show or other live performance underway in one or more of the property's three different dining and performance venues.
Although most people equate Broadway Palm exclusively with its 448-seat main stage dinner theater (the site of its professional Broadway musicals, specialty concerts and large functions), there are two smaller full-service theaters on site. The100-seat Off Broadway Palm Theatre showcases smaller-scale performances, mainly musical revues and comedies, along with entertainment from local performing arts groups. A third venue, Café Cabaret, accommodates Off Broadway and main stage overflow dining, and contains a small stage with lighting and a sound system. It also may be rented for private parties and events for up to 125 people.
Other points of interest at the Broadway Palm include a gift shop, an art gallery and a full-service cocktail bar, all located in the spacious front lobby.
Many people are surprised by everything the Broadway Palm has to offer until they attend a performance and discover that it's one of the best deals in town for dining and entertainment. "This isn't just your parents' dinner theater anymore," says Vogt. "Dinner theater has been around for many years and we realize that times and trends are changing." Broadway Palm has responded.
Changes include new dining and seating options, along with an exciting lineup of live entertainment. All dispel the notion that dinner theater is strictly for stodgy seniors.
Dining. The food is excellent, thanks to the talents of a dedicated kitchen staff. Although it's impossible to create a perfect menu that will satisfy 500 to 1,000 people, Broadway Palm comes very close.
The recent addition of an à la carte menu will definitely appeal to those who would rather not walk through a buffet line. This "plated dining" option offers a choice of three different entrees and various accompaniments, all cooked to order and brought by servers to the table. The menu is totally different from the buffet menu and is especially popular among lovers of prime rib, which is only available as a plated option.
Many people still prefer the variety of Broadway Palm's buffet. Unlike the all-you-can-eat bland food lines at many buffets, Broadway Palm offers a sumptuous selection of nutritious choices that feature quality over quantity. In addition to providing healthy items with reduced fat and sugar content, the buffet also includes a number of gluten-free options. Both menus change for each show.
Vogt says the chefs are always striving to create new and interesting items that will not only appeal to the masses but also compete with the area's growing number of fine-dining restaurants. Further, variety prevents regulars from getting bored with "the same old same old," she says. "That's fine for some people, but you don't get new customers that way."
Seating. In recent years, Broadway Palm upgraded its theater seating and downsized some of its eight-seat dining tables. With additional tables for two or four, the atmosphere is much more intimate and the likelihood of dining with strangers greatly diminished.
Entertainment. To bolster its claim as "Southwest Florida's Most Entertaining Destination," Broadway Palm specializes in providing stellar stage shows, all of which are accompanied by a live orchestra. This year's season, which began last August and runs through August 16th, features eight main stage productions including Show Boat, Sister Act, Funny Girl, Menopause The Musical and The Wizard of Oz.
There are also five productions in The Off Broadway Palm and four Children's Theatre productions. This season's six concerts feature the music of popular composers and artists including George Gershwin, Neil Diamond, Frank Sinatra and Elvis Presley. Jay White is so convincing in his tribute to Neil Diamond, he was endorsed by Diamond himself! White's two February shows are expected to sell out quickly.
Main stage performances are Tuesday through Sunday evenings with selected matinees. Dinner service begins at 5:30 p.m. and shows start at 7:30 p.m. nightly (except for Sunday, when they start at 7 p.m.). Matinees open at 11:45 a.m. for lunch, followed by a show at 1:15 p.m. The facility is closed on Monday, except for concert matinees and private rentals.
Broadway Palm continues to cultivate a loyal following of residents and tourists from near and far. "We're very involved not only in getting local and Southwest Florida residents to come to the theater, but also with regional, state and national tourism organizations to promote the area to visitors," says Vogt. A significant number come from The Villages, Sarasota and Englewood, while approximately 50% of Broadway Palm's group tour business comes from Florida's east coast.
Since its establishment, Broadway Palm has generously given to the community by donating tickets and hosting fundraisers, parties and events to benefit good causes. Throughout the year, it also works closely with groups from area churches, schools, civic and service organizations and employers. It is a popular spot for employee appreciation nights and a preferred destination for local social organizations such as the Red Hat Society.
Show prices vary, but generally range from $39 to $62 with group and children's prices available. Reservations are not required, but are strongly suggested. Because it's such a small price to pay for top-notch entertainment, shows often sell out.
(Broadway Palm is open six days at 1380 Colonial Boulevard in Fort Myers. Closed Monday. Matinees open at 11:45 a.m. for lunch; dinner service for evening shows begins at 5:30 p.m. For reservations, pricing and information, please call 239-278-4422 or visit www.BroadwayPalm.com)