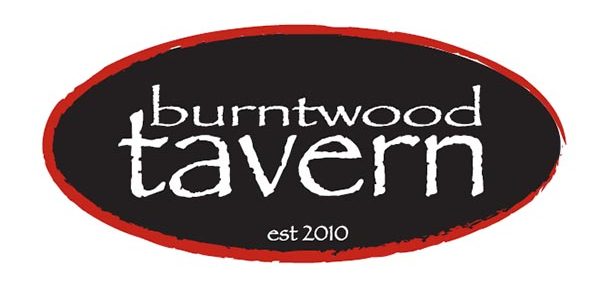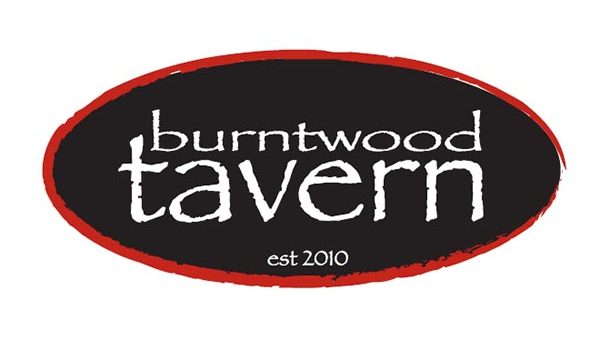 After much anticipation and more than a year of planning, Burntwood Tavern has opened to rave reviews at the Fort Myers Bell Tower Shops,...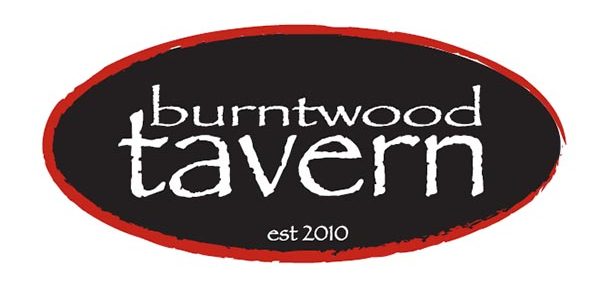 After much anticipation and more than a year of planning, Burntwood Tavern has opened to rave reviews at the Fort Myers Bell Tower Shops, in the space previously occupied by Cru. It joins Burntwood's other Southwest Florida locations at Naples' Mercato and at the Gulf Coast Town Center in the former Bar Louie. As diners are discovering, it was well worth the wait.
The décor of the newest restaurant is rustic but sophisticated. Reclaimed wood from old barns is used throughout, and wooden wheel-shaped chandeliers with handblown glass hang from the ceiling. The indoor/outdoor copper-top bar has slide-up garage doors, and connects to the shopping center walkway, acting as a magnet to passersby. Inside and out, it's beautiful, spacious and best of all, fun. Often, there is live music, along with one of the best Happy Hours in town.
Burntwood is a chef-driven restaurant serving American tavern food. "I grew up in the kitchen, and having a from-scratch kitchen is important," says founder Bret Adams. Each restaurant has a smoker, and some are outside for that backyard party feel. The restaurant uses the smoker for a variety of meats on the menu. The Smoked Pork sandwich has layers of pickled vegetables for a bit of acid and jalapeno cilantro aioli to add a hit of heat bursts with flavor and flare. The Smoked Prime Rib is used to make a hearty chili and is also the star of the meaty Tavern Dip sandwich, a restaurant favorite with horseradish sauce and savory au jus.
Most prominently featured on the menu are Burntwood's carefully crafted sandwiches. The signature Burntwood Burger, with its creative combination garnishes is incredibly filling. The savory beef patty topped with applewood smoked bacon, hash browns, a fried egg, American cheese, lettuce, Roma tomatoes, and pickles is a one-of-akind item. Other sandwiches include the meatless Beyond Burger, Panko- Crusted Grouper, Grilled Chicken, and Beer-Battered Cod.
The cod is Burntwood's version of classic fish & chips. The entrée comes with a side of jalapenospiked tartar sauce, coleslaw, and hand-cut fries, prepared daily and fried to perfection. Similarly, the tater tots are hand-rolled, spiderlike shredded potatoes that are breaded and fried at the time of serving. Several sauces accompany Burntwood's potatoes: chipotle BBQ, ranch, and remoulade, to make the menu item even tastier. At lunch, the restaurant offers a convenient place to choose any two specials or create a combo of soup, salad, or half of a sandwich.
Burntwood wouldn't be a Southwest Florida staple without the variety of seafood selections. The menu boasts a rich and creamy Lobster Bisque, Blackened Shrimp Tacos, and Firecracker Shrimp served with a cooling side of ranch dressing. For bigger appetites, the Cedar Plank Salmon is one of the most ordered items. In the spring, the Soft-Shell Crab is wildly popular. The menu specials change seasonally, and include summer grilling or the fall's Mexican fiesta.
For customers with a sweet tooth, the brownie sundae is a must. It comes out warm, topped with vanilla bean gelato and drizzled with hot fudge. Huge and priced at just $5, it's truly amazing.
The Happy Hour menu offers unique items, such as pretzels dusted in ancho chili with jalapeno queso, potato skins with that delicious smoked pork and Buffalo BBQ sauce, Nashville hot chicken sliders, Sicilian flatbread, and more, ranging from $5 to $7. The drink specials include $3 bottles of beer, $4 drafts, $5 house wine, and $6 signature cocktails. On Thursday, all mules on the menu are only $5.
The bar has numerous signature cocktails, many of which feature house-infused vodka and bourbon. One of the most popular drinks, Jack & Jill, mixes muddled blueberries with freshly squeezed lemon juice and blueberry-infused vodka. The strawberry lemonade combines strawberry and lemon infused in vodka to create the ultra-refreshing cocktail classic. Another staple is Burntwood's Manhattan with cherry and maple-infused in bourbon.
Drink specials are particularly popular during brunch at Burntwood, when mimosas are bottomless and only $9. Brunch is so successful that it's not limited to just Sunday but also served on Saturday. The brunch menu includes fluffy omelets, thick Belgium waffles, and other breakfast classics, but the Nashville Hot Chicken Sandwich is a must. It's loaded with chicken, gouda cheese, eggs over medium, and hash browns, and dressed in fresh arugula and Roma tomatoes.
As Burntwood's presence continues to grow in Southwest Florida, so does the establishment's commitment to the community. "Giving back is an important part of who we are. We believe in partnering with charitable organizations and schools in our communities to help enhance the area for our guests and our neighbors," says Jen Leonard, Burntwood's director of marketing and events.
Now open in the Bell Tower Shops in south Fort Myers, Burntwood Tavern has three Southwest Florida locations. Hours: Sunday-Thursday from 11:00 am-9:00 pm and Friday- Saturday from 11:00 am-10:00 pm. Saturday and Sunday brunch from 11 am-3 pm. Full liquor bar with Happy Hour drink specials from 3:00 pm – 6:00 pm daily. Private dining is available, and large parties can be accommodated. Website: www.burntwoodtavern. com