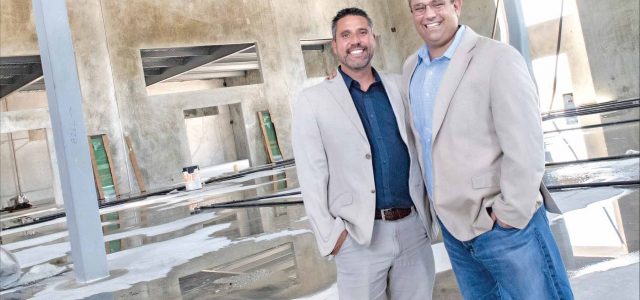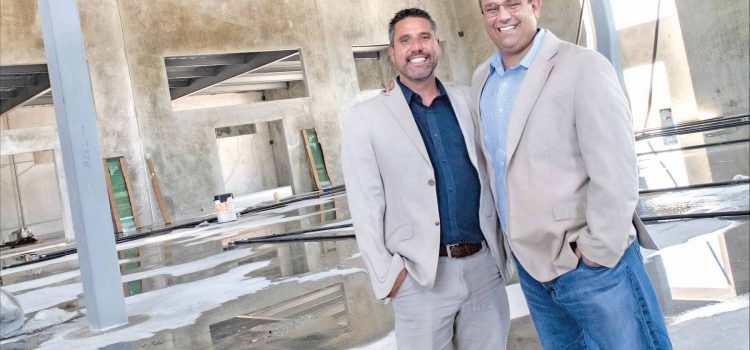 In 2012, when Cameratta Compa­nies was scouting for development opportunities in Lee County, the region was still in the grips of the Great Reces­sion,...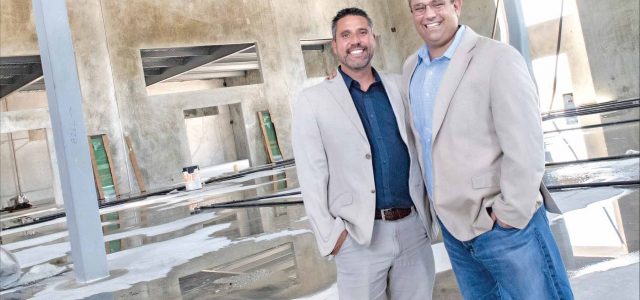 In 2012, when Cameratta Compa­nies was scouting for development opportunities in Lee County, the region was still in the grips of the Great Reces­sion, which devastated the homebuild­ing industry.
Like Cameratta, Busey Bank ex­ecutives were confident the worst of the recession was over, even though conditions still appeared bleak. That year, Busey Bank made a bold deci­sion to finance the Corkscrew Shores residential development, a move that helped Cameratta become one of the largest residential developers in the region during the last decade.
"It was one of the first loans out of the downturn. They believed in us even in the tough market," says Dominic Cameratta, chief financial officer and co-owner of Cameratta Companies.
Since then, Cameratta has devel­oped several communities along the Corkscrew Road corridor, recently announcing a blockbuster deal for an­other residential community on 6,500 acres off Corkscrew near S.R.82.
That kind of ear-to-the-ground bank­ing earned Busey a reputation as the region's go-to source of financing and unparalleled market knowledge. Busey's corporate headquarters are techni­cally in Champaign, Illinois, but you'd be hard-pressed to find a more local commercial bank in Southwest Florida. The reason is simple – the bankers who manage Busey's operations are veter­ans of Southwest Florida's commercial banking scene with many decades of experience. Busey's bankers have been instrumental in the region's rapid growth, funding numerous successful businesses and helping entrepreneurs realize commercial projects in Charlotte, Collier and Lee counties.
Busey Bank deepened its roots in Southwest Florida following the 2019 acquisition of Investors' Security Trust, the wealth management firm founded by Charles Idelson, one of the region's best-known bankers for more than four decades. Busey's wealth management business in Southwest Florida has grown to $1.2 billion in assets under management. That's an increase from $850 million three years ago, says Idelson, now Busey's Florida regional president. In total, Busey's wealth man­agement division manages more than $11 billion in assets.
"We're a relationship bank," Idelson explains. "We help people make smart financial decisions. We help you navi­gate the process."
That process can be a $50 million commercial loan or it can be a simple referral. On vacation in Colorado re­cently, Idelson cheerfully answered calls from clients, one asking for help finding a lawyer and another for a housekeeper. He provided recommendations from local knowledge gained during the past 42 years.
As a $12 billion bank, Busey falls in the category of banks large enough to offer sophisticated wealth management and treasury management services, but also small enough that business customers can call the Florida regional president's cell phone at any time, even when he's on vacation.
Clients say they appreciate the quick response and the shrewd per­spective of longtime Southwest Florida bankers who can evaluate the strength of a project. "We fit culturally with Busey and their conservative method because it's about doing the right deal," says Cameratta.
BUILDING RELATIONSHIPS
Real estate is a key business for Florida, so it's critical to have bankers on your side who understand the local market and how the local economy might be affected by wider forces.As a veteran banker who has guided financial institutions through many eco­nomic cycles, Idelson doesn't sugarcoat his assessment of business in a rising interest-rate environment.
"That's going to have a big impact on construction and existing businesses that want to expand," he says.
As a result, Busey seeks relation­ships with clients who have well-es­tablished records of success and solid business plans that can weather the in­evitable ups and downs of the economy.
"We like experienced operators, people who can withstand a little re­cession," says Kent Poli, Busey's senior vice president of commercial real estate who also serves as the president of the influential Real Estate Investment Society in Fort Myers.
Zia Butt, CEO of North Port Re­tirement Group, appreciates Busey's responsiveness.
"You can get to the bottom of the issues very quickly rather than weeks and months of delay. I call Kent Poli and he'll get back to me with an answer within 72 hours," says Butt.
Butt started his assisted-living com­pany with one location in 1989, and today, the company has six locations in Southwest Florida with more than 300 employees.
Like Busey, Butt says his company's conservative management helped it weather inevitable surprises, including the COVID-19 pandemic. "We never missed a payment to them, that makes a big difference for them and for us," he says.
TEAM APPROACH
Busey is a larger community bank, which gives clients access to services that aren't available from smaller lend­ers, including wealth management, treasury management and private client services.
For example, the Cameratta family uses Busey for both personal and busi­ness banking, including wealth manage­ment and home mortgages. Butt uses the bank's direct deposit technology to save trips to the branch.
To coordinate various services seamlessly, Busey assigns a private cli­ent manager to bring together resources needed to help high-net-worth clients. Like a quarterback, Susan Chicone helps clients save time by connecting them to the right executives at Busey.
"It's an elite level of service," ex­plains Chicone, senior vice president and private client manager. "We give them our cell phones, they can call, email or text us any time."
Clients who are busy managing businesses or tending to family affairs  are often pressed for time. They'll call Chicone to help with time-consuming tasks, from obtaining a loan to shop­ping for a car.
For example, Chicone might help evaluate financing and insurance options for a client with a new boat, a tedious and time-consuming task. One client lost his wallet while traveling in Europe, a snag that would derail most interna­tional trips. Instead, Chicone printed a new debit card and overnighted it to the client, a service that Chicone says differentiates Busey from other banks.
"We have real people who answer our phones," she says.
Busey can also keep a watchful eye to make sure entrepreneurs and their families aren't victims of fraud, an increasingly common occurrence as scammers become more sophisticated with technology.
"The scams we're seeing more and more are using advanced technol­ogy, emails that are compromised," explains Terri Carrier, assistant vice president of treasury management. Without fraud detection, "I tell our customers it's not a matter of if…it's a matter of when."
Sometimes it's not a sophisticated scam, though. A business owner might inadvertently leave a blank check on the desk and someone might try to cash it. Or, someone could use the informa­tion on a check – account numbers, names and phone numbers – and try to make counterfeit checks.
To protect clients, Carrier and her colleagues carefully establish personal and business accounts that can't easily be compromised. In some cases, Car­rier will personally verify a suspicious transaction.
As an additional fraud-detection service, Busey offers a program called Positive Pay that verifies every pay­ment against a list of approved payees. If there is no automatic match, Busey immediately alerts the client for veri­fication.
Treasury management, private client services and wealth management are big selling points for Busey, which prides itself on offering those services with executives based in Southwest Florida.
"Big banks left Southwest Florida and pulled people out," says Poli."For a bank of our size, we have treasury and management services that are better than bigger banks. We like to say that we 'out-big' the small banks and we 'out-small' the big banks."