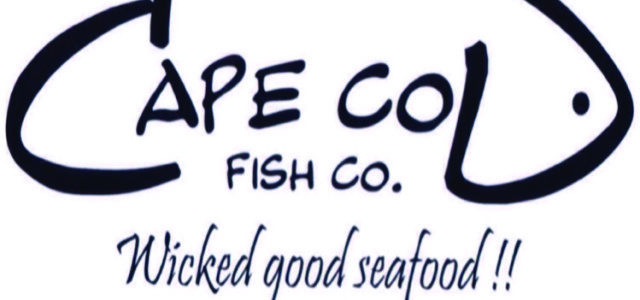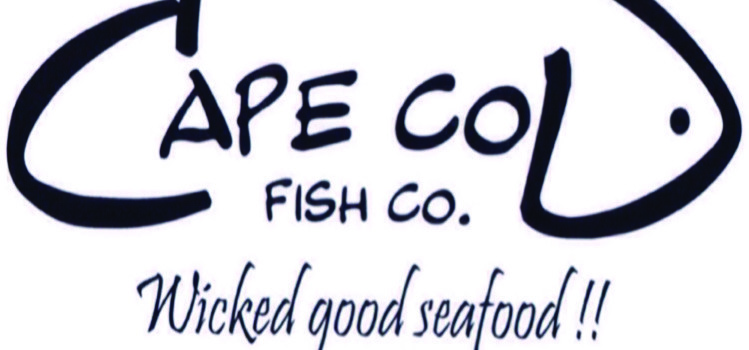 From the day it opened last fall, Cape Cod Fish Company (CCFC) has attracted two types of customers: (1) New Englanders who miss the...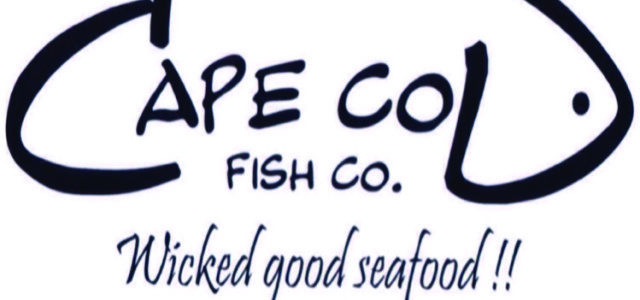 From the day it opened last fall, Cape Cod Fish Company (CCFC) has attracted two types of customers: (1) New Englanders who miss the clam shacks back home and (2) seafood lovers who had no idea what they'd been missing until their first visit. Either way, chef Joseph Faria's tiny south Fort Myers restaurant has been a big hit with customers craving fresh, cold-water seafood.
The varied yet focused menu reflects Faria's New England roots and talents as a self-taught chef. "This is a creative outlet for me," says Faria. "I love to see people eat and have a good time, and my food brings back happy memories."
Best sellers include lobster rolls, fish tacos and fish and chips, although the menu also contains a broad selection of dinner baskets, sandwiches, salads and appetizers, along with a choice of "Wicked Good Chowdahs," of the New England clam and Maine lobster and sweet corn varieties. All of it conforms to Faria's uncompromising standards for quality and consistency. "Some people would rather have mediocre food for a lower price. I don't do that here," he says.
Belying its top-notch fare, the restaurant is a modest-looking establishment in an inconspicuous corner of Miner's Plaza, near the intersection of Gladiolus Drive and Old McGregor Boulevard. The best way to find it is to look for Planet Fitness and go to the opposite end of the plaza. There, CCFC is situated amid a retail landscape, with other mom-and-pop eateries in proximity. Most are pizza joints, sandwich shops and sports bars with more square footage and cheaper menus than CCFC, and many sell beer, wine and other spirits. None of this appears to have had an impact on Faria's business.
At the height of season, the 50-seat restaurant was often near capacity, inside and outside, in addition to the customers who were there to pick up to-go orders. That's unusual for a bare-bones establishment where patrons order at the counter, fetch their own beverages and eat with plastic utensils. Faria explained that the counter service concept is modeled after the seafood shacks in the Northeast, which are very simple and unpretentious.
"A lot of those places don't even have tables. You order your food and sit in your car until it's ready. Most people who are from there are familiar with the concept."
Faria is among them. Growing up in New England, his first job was frying fish and clams. He also worked the boats that brought them in. Although he has lived in Southwest Florida since the late 1990s, he has yet to lose his hankering for hometown cuisine. "When I go back, I immediately hit a clam shack to get my New England seafood fix," he says. "I thought there was a calling for that here."
At the same time, Faria is well aware of the pitfalls of restaurant ownership, especially in a seasonal market. In addition to working as a server at a nearby upscale dining establishment, he owned and operated a local personal chef/catering business for 12 years. So before taking the plunge as a restaurant owner, he surveyed as many New England transplants as he could find in an effort to gauge their culinary preferences. All spoke longingly of the lobster rolls, chowder or Ipswich whole belly clams served at their favorite hometown seafood shack.
"There are lots of New Englanders here, but nothing really that exceptional," says Faria. "This is something that was missing in this area."
At CCFC, Faria has gone all out to replicate their fondest seafood memories by procuring the highest-quality products available. Nearly all of the seafood served by CCFC travels 1,400 miles to get here. Each week it is flown in from Massachusetts to Orlando and trucked daily to its final destination in Fort Myers. Although "it's quite the operation to get it here," Faria says it is well worth it.
In addition to North Atlantic cod, Maine lobster and whole belly clams and steamers from the New England shore, CCFC serves Massachusetts scallops (from New Bedford) and clams (from Gloucester). Everything is stored in a cooler and kept on ice to ensure maximum freshness and flavor.
Another touch sure to delight native New Englanders is the restaurant's authentic, split-top hot dog rolls. Faria has a local bakery make the specialty bread that distinguishes his seafood rolls from any others in the area. Every roll is buttered and grilled on the side, then stuffed with a choice of Ipswich belly clams, fried scallops, fried shrimp or fresh lobster meat.
Not surprisingly, the "Lobstah" Rolls are among the restaurant's biggest sellers and can be ordered three different ways. The Classic is lightly dressed with lemon, fresh herbs and a touch of mayo; Connecticut Style is sauteed in butter with Old Bay seasoning and lemon; and Naked comes chilled with a side of mayo or drawn butter. Each overstuffed roll contains approximately a third of a pound of succulent, fresh lobster meat that is best consumed over a plate, lest any of it escape the bread.
All of the seafood rolls, sandwiches and baskets are served with a choice of freshly made hand-cut fries, baked beans or cole slaw. Creamy with a hint of tanginess, the cole slaw dressing is outstanding, just like CCFC's tartar and cocktail sauces. Faria makes all of them from scratch on site. "I could buy them out of a bucket, but I won't," he says. He even handpicks the restaurant's tomatoes and other local produce.
Faria also trains the CCFC wait staff to serve customers according to his IWAG ("If I Were A Guest") philosophy. "If I were a guest, how would I want to be treated? If I were a guest, would I think this meal was worth the price? I ask my employees to always keep these things in mind."
Superior quality doesn't come cheap. However, Faria makes no apologies for the product or the prices. "I know you can get fish and chips for less down the road, but you get what you pay for." Menu items range from $4 for a cup of clam chowder to $18 for a lobster roll, with sandwiches such as burgers and hot dogs starting at $7.
"Knowing the people from New England and how difficult they are, I can't be mediocre," says Faria, with a smile. "Whatever I do, I have to do it better than anyone else. But I think if we continue serving good, quality food, people will recognize that, whether they're from New England or not."
(Cape Cod Fish Co. is in Miner's Plaza at 15501 Old McGregor Boulevard in south Fort Myers. Open for lunch and dinner Tuesday through Sunday from noon until 8 p.m.; closed Monday. Indoor/outdoor seating. Take-out and full catering services available, including clambakes. For more information, call 239-313-6462 or visit www.capecodfishco.com.)