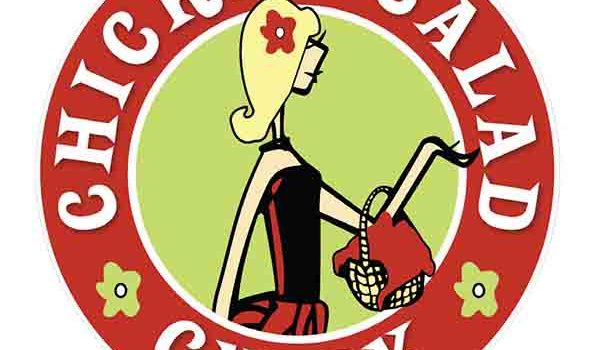 Southerners are serious about their chicken salad. It's so beloved, in fact, that now there is a restaurant dedicated to the dish. Simply called...
Southerners are serious about their chicken salad. It's so beloved, in fact, that now there is a restaurant dedicated to the dish. Simply called Chicken Salad Chick, the fast-casual restaurant has more than just the traditional chicken salad with shredded chicken, mayonnaise, finely chopped celery and savory seasoning. There are 12 different versions of the made-from-scratch chicken salads to choose from.
The restaurant concept is the brilliant idea of a recently divorced mom of three, who not only was known for her chicken salad but also for her efforts to perfect it. Turning her passion into a thriving business, Chicken Salad Chick is now in 17 states.
Its Southwest Florida debut is courtesy of Kendal Potesta and Scott Pace. The couple's first time eating at Chicken Salad Chick was in the Tampa Bay area when Potesta was pregnant, hungry and wouldn't take no for an answer.
"I literally had to talk him into stopping," Potesta remembers. "Once we tried the food, we were hooked," Pace adds, "We started eating there so much, we figured it would be cheaper for us to become franchise owners."
Each salad is made fresh daily. Including the side dishes, all of the produce comes in whole and is cut fresh. Same thing with the chicken. The juicy tenderloins used for the salads are steamed and shredded each morning for the Classic Carol salad. Not only is this the signature, traditional chicken salad, but it is also used as the base for 11 additional variations.
The menu is categorized by flavor profiles such as traditional, savory, fruity and nutty, and spicy. Chicken salads cover a wide spectrum of flavors to suit almost any taste and are named after people in the founder's life. Take, for instance, the Fancy Nancy. With Fuji apples, seedless grapes and pecans, it's one of Pace's favorites. According to the founder, Nancy is the friend who knows how to accessorize with elegance and taste.
Jalapeño Holly is a spicy salad honoring a Chicken Salad "Chick" who is a competitive athlete. The salad is full of diced jalapeños. Sassy Scotty has become a fan favorite. It has a zesty ranch dressing, shredded cheddar cheese and bacon. Everything is better with bacon, according to the couple. Kickin' Kay Lynne is very similar to Sassy Scotty with bacon, ranch and cheddar, but with the tasty addition of jalapeños and sriracha.
Along with the 12 regular chicken salads, the restaurant has rotating seasonal specials. Perhaps best of all, you can sample them before ordering. Just like many ice cream shops do, Chicken Salad Chick employees offer small tastes to help you decide.
If you still can't pick just one, several combo options are available. The chicken salads come in perfectly rounded scoops, on croissants, breads or greens, and always with a dill pickle spear, crackers and cookie. You can also Make It a Trio with any one scoop, flavorful side of salad, fruit, mac n' cheese or signature soup to complement your dish.
It might seem hard for some to imagine chicken salad without the quintessential southern beverage, sweet tea, and it's a staple here. The daily brews include unsweetened as well as seasonal selections. The Strawberry Lemonade is another big beverage hit.
While the focus of this restaurant is chicken salad, the menu has additional items that are equally addictive. Take the creamy, delicious Pimento Cheese, which features a blend of sharp cheddar and pepper jack cheeses mixed with a creamy house dressing. The dish also comes in a spicy version. It's a perfect grab-and-go item for charcuterie boards or weekend parties.
The Broccoli Salad is rave-worthy. Pace says, "I don't like broccoli, and I like this. There is something about it. It almost melts in your mouth." The fresh florets are cut into bite-sized pieces and mixed with a light dressing. Bacon and cheddar cheese are the coup de grâce. It will make a believer out of non-broccoli lovers.
The Grape Salad is another spectacular surprise. Plump, juicy grapes are tossed in a whipped vanilla cream cheese that is so light it could be confused as yogurt. It's a healthful side with a sweet twist.
Speaking of sweet, the finishing touch of each order is a soft, sumptuous Buttercream Frosted Cookie that comes standard with each meal.
Besides dining in, there are graband- go coolers by the register filled with items to take and feed the kids later, save for lunch the following day or whatever is on your calendar. Everything is packaged and ready to go, including chicken salads and all the sides.
Giving back is a core value of Chicken Salad Chick and local franchise owners Potesta and Pace. In the days and weeks immediately following Hurricane Ian, the couple donated meals to first responders and those in need. One day after re-opening, they packed 60 meals and boarded a boat to Sanibel Island. "We thought we were just dropping off lunch to the fire department but did not realize how impactful it would be," Potesta says.
The meal was the first, other than freeze-dried military rations, or MREs, that the firefighters had in 11 days. "It gave them a sense of normalcy, so we had to do more," she adds. The couple donated over a thousand meals to Southwest Floridians following the hurricane.
"To see the resilience of our staff and everyone coming together after the storm was incredible," Pace says.
Going into the new year, perhaps with some new diet and exercise goals, Potesta is hoping you'll love Chicken Salad Chick as a healthful meal alternative. Whether it's for health, comfort or convenience, you will never look at chicken salad the same again after dining here.
Chicken Salad Chick has multiple locations across Southwest Florida, including 7925 Dani Drive, Suite 100, in Fort Myers and 10151 Estero Town Commons Place in Estero. A third destination is opening in Port Charlotte in January at 1799 Tamiami Trail, Suite 104, and three additional restaurants are coming soon to the region. Restaurant hours are Monday through Saturday from 10 a.m. to 8 p.m. Instore dining, to-go pickup and catering are available. Drive-thru is available in Fort Myers. For more information, visit ChickenSaladChick.com.