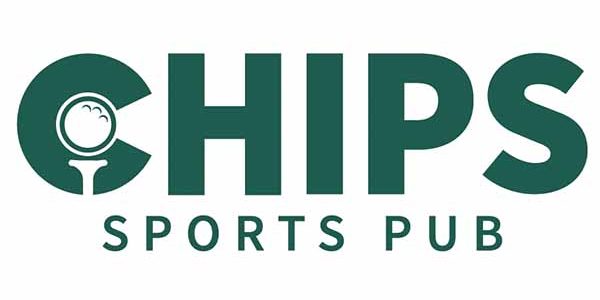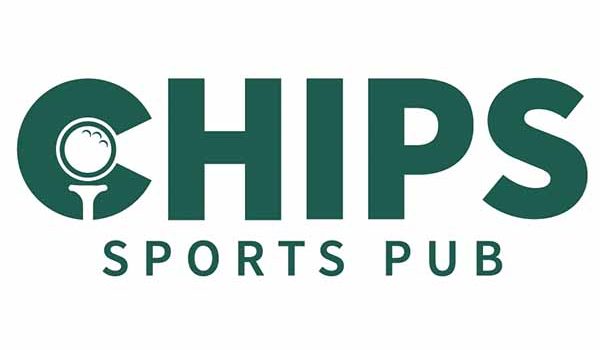 When the doors of Chips Sports Pub opened in February, it was another first for down­town Fort Myers. The new hot spot is...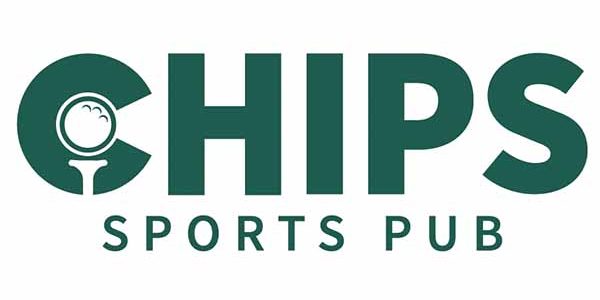 When the doors of Chips Sports Pub opened in February, it was another first for down­town Fort Myers. The new hot spot is the first Topgolf Swing Suite and sports bar in the River District, and it has become quite a success. Chips is also the new­est edition to the growing food, beverage and entertainment footprint of the Luminary Hotel & Co.
"There is nothing like Chips, it's a first for downtown and the culinary team went above and beyond to make this menu distinct and unique," says Luminary's Marketing Manager Ashley Loubier.
Stretched along the Bay Street en­trance to the hotel, at either end of the long restaurant and bar are Topgolf Swing Suites. Each one offers virtual golf experiences through one-of-a-kind simulators. You get a real club, a real golf ball and play real golf courses, some of the most iconic and famous courses around the world. Besides golf, these simulators can be programmed for base­ball, football, soccer, zombie dodgeball, carnival games and more. There is a game to suit literally everyone. The bays can also accommodate large parties, up to 60 people.
But it's not all about fun and games here. It's also about fabulous food and drinks, which are a different kind of fun. Although the gaming options cover a lot of ground, golf is the main attraction and a theme that carries over into Chips' menu. The culinary team got inspiration from signature dishes found at some of the most popular golf and country clubs around the country, according to Loubier.
She cites Augusta National Golf Club in Georgia as the source of the Grilled Pimento Cheese Sandwich. The creamy mixture is made in-house with sharp cheddar cheese and spread liberally on thick Texas Toast.
Bill's Burger Dog is a staple at The Olympic Club in California and now you can sink your teeth into one in Fort Myers. Think hamburger retrofitted for a hotdog bun. It's loaded with an addict­ing tomato-pepper relish, pickles, onion, mustard and American cheese. Keeping the plant-based crowd in mind, Chips also serves an "impossible" version, a vegetarian meat substitute.
Mutt Sliders are messy and oh-so good. It's hard to eat just one. Sweet rolls are stuffed with savory beef brisket, pulled pork and bacon. The meat is covered with queso. The pulled pork also comes solo. It's another comforting hit. This sandwich is served on a pretzel roll and features Ella Mae's Diner's signature bread and butter pick­les. Ella's is the Luminary's southern-themed breakfast and lunch spot.
Chips serves a lot of casual comfort food, although a gener­ous Caesar Salad is offered if you want to stay on the lighter side. Lobster BLT is a lighter favorite in the handheld category. The sweet refreshing lobster meat offsets the thick salty bacon for a perfect balance. For an appetizer, try the House Beef Jerky with tangy beer cheese dip and pretzels.
At this point, it's likely that you have given up on counting calories, so you might as well try a dessert. There's nothing quite as nice after a day on the links as a cold House Made Ice Cream Sandwich. The ones here are made with a variety of flavors that change daily. They not only taste good, but they are nostalgic and fun too.
Also refreshing after an exhilarat­ing game of golf is a nice cold beer. Chips offers a mix of local and national brands, both on tap and by the bottle. The cocktail menu is teeming with golf-themed beverages like John Daly. It has Deep Eddy Sweet Tea Vodka and lemonade. Transfusion is a golf signature with Tito's Vodka, ginger ale, grape juice and lime juice.
Tee Time Paloma delivers sweet, tart and spicy flavors all at once. The te­quila-based cocktail has grapefruit juice along with lime, agave and jalapeno to bring it home. In addition to the regular drink menu, you'll find daily features such as Whisky Wednesday with special pricing on select whisky cocktails.
In addition, Chips has not one but two daily Happy Hours, cleverly called Fore-Play, with special pricing on both drinks and food. The first is early evening from 3 to 6 p.m., followed by a late-night version from 8 to 10 p.m.
Golf is a popular sport to play on the weekends, and at Chips on Saturday and Sunday, you can combine your game with brunch. The brunch menu also features a few favorites from neighbor­ing Ella Mae's. The diner is known for its biscuits and corn fritters among other things. Both are served at Chips Brunch along with Corned Beef Hash, Bourbon Pecan French Toast and more. Don't forget about the 19th Hole Bloody Mary. Garnishes include a stick of house-made jerky, moonshine pickles, pimento cheese stuffed peppers and more. It's a snack and drink in one.
This summer, you can play golf at your dream course without buying an expensive plane ticket. In addition, you have the comfort of air conditioning and the luxury of thoughtfully pre­pared food and drink without waiting to return to the clubhouse. Talk about a hole-in-one.
Find Chips at Luminary Hotel, located at 2200 Edwards Drive in downtown Fort Myers. The entrance is on Bay Street. Din­ing is first come, first served. Reservations are required for activity bays. Hours are sea­sonal. For summer, Chips is open Wednesday through Thursday from 3 to 10 p.m., Friday from 3 to 11 p.m., Saturday from 11 a.m. to 11 p.m., and Sunday from 11 a.m. to 8 p.m. Closed Monday and Tuesday. Brunch is served Saturday and Sunday from 11 a.m. to 2 p.m. Daily Happy Hour is from 3 to 6 p.m. and from 8 to 10 p.m. Call 239-314-3862 or visit www.chipsfortmyers.com.