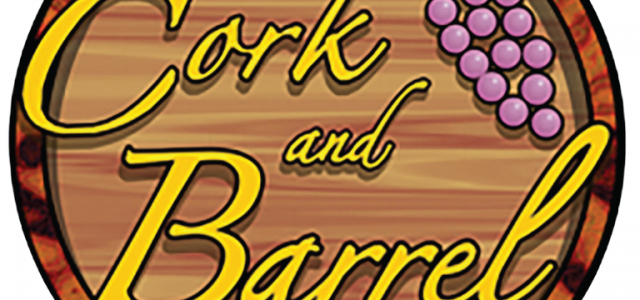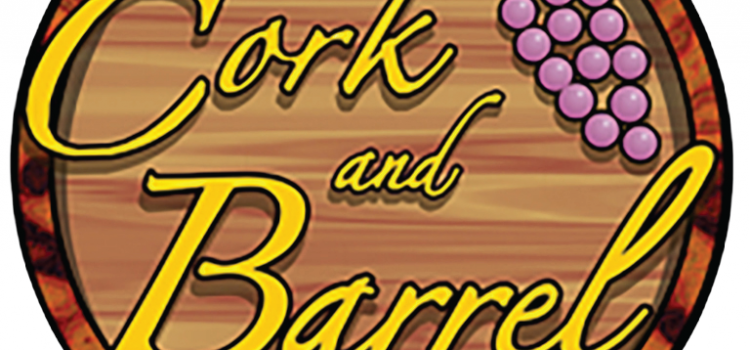 It's not surprising that many Southwest Florida diners associate tapas with appetizers or bar food. That's because many local restaurants treat tapas almost as...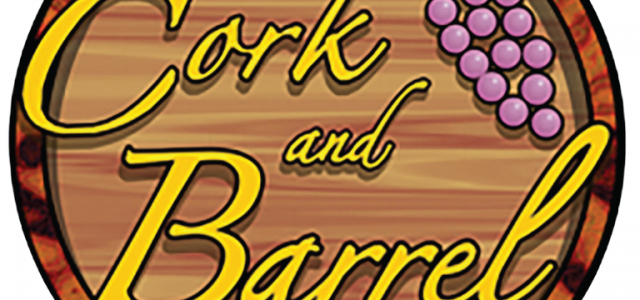 It's not surprising that many Southwest Florida diners associate tapas with appetizers or bar food. That's because many local restaurants treat tapas almost as an afterthought, a culinary sidebar to an actual meal. But at Cork & Barrel in Fort Myers, tapas are the main event.
The restaurant opened in January in the Target shopping center on San Carlos Boulevard, in a corner space briefly occupied by Cabanas Burger Bar. Since then, Cork & Barrel has delighted diners with small plates that are big on taste, value and variety.
According to owner Richard Howard, the idea behind tapas-style dining is to share. "It's not your regular sit-down, three-course dinner," he notes. "It's about trying different things, having a conversation and savoring the dining experience."
It's a concept the former golf professional- turned-restaurateur initially embraced in North Carolina in 2011, when he and partner Chris Neer opened their first Cork & Barrel tapas-style restaurant and lounge in Cashiers. The following year, they opened Table 64, a gourmet wine bar and tapas restaurant. When Howard decided to expand to Fort Myers (where he lived from 1976- 94), he enlisted Chef J.R. Reid, the creative talent behind Table 64's upscale cuisine, to blend the two menus. Cork & Barrel's Fort Myers offerings reflect the successful merger of gourmet and traditional bar fare.
Although Cork & Barrel offers an impressive selection of foods such as wings, flatbreads and quesadillas, the menu is definitely skewed towards gourmet tapas. Highlights include Kobe Beef Sliders, Poached Pear and Prosciutto, and Shrimp and Corn Beignets, as well as Butter Poached Grouper Cheeks (served with black lentil salad) and Tzatziki Cups. The latter is made with sliced New Zealand lamb, cucumber, tomato and house tzatziki, a creamy sauce made with cucumber and yogurt.
There is also plenty to please the less adventurous diner, including Tacos (with a choice of chicken, beef, pork or shrimp served in either a hard or soft taco or lettuce wrap), Quesadillas, Jalapeno Poppers, Crab Stuffed Mushrooms and a wide array of flatbreads, dips, crostini and other finger foods. A majority of the items are gluten-free and some are available in larger portions. For example, New Zealand Lamb Lollies (rib chops) are $17 for the two-chop tapas portion or $25 for three small chops.
In addition to the abovementioned lamb, Cork & Barrel's top-sellers include: Waygu Sirloin (6 or 9 ounces of Kobe beef with warm horseradish cream); Gnocchi with Bleu (made from scratch using purple potatoes, smoked bleu cheese mornay and parmesan cheese); Stuffed Avocado (lump crab, cucumber, mango, spicy mayo and parmesan cheese); and Unwrapped Tuna Roll (blackened seared tuna, wakame, spicy mayo and citrus jasmine rice). There are also several nightly features that showcase the culinary genius of Cork & Barrel's chefs Kevin Edwards and James Martinez. Recently, their beer-battered, baconwrapped shrimp sliders were such a hit, they quickly sold out.
Such variety is only part of Cork & Barrel's appeal; price is another. Menu items start at $6 and at least half of them cost less than $12. But even the more expensive gourmet selections (Crab Cakes over wilted truffled spinach, a Charcuterie Plate filled with cured meats, cheese and garnishes or the Bacon Wrapped Scallops) are priced at less than $20. The portions aren't skimpy, either, which makes them all the more perfect for sharing.
Howard admits that tapas-style dining "is an educational process," which Cork & Barrel's friendly staff will gladly explain to guests. Accordingly, firsttime diners would be well advised to ask questions prior to ordering, especially if they're hungry. That way, they'll be prepared for the staggered plate presentation. (Unless diners request that their orders be served at the same time, plates are delivered to the table as the food is prepared.)
"We're not a fast turnover kind of place," says Howard. "We'll have people come in for dinner at 6:30 or 7 and at 10:30, they'll still be sitting there, talking and sharing different plates."
Cork & Barrel is ideally designed for those who wish to linger over dinner, drinks and desserts (including rich and creamy sea-salt caramels imported from Chicago and made especially for the restaurant). Besides the patio, which seats 30-40 under illuminated awnings, the spacious interior can easily accommodate at least another 120 diners. Adjoining the open dining room is a stunning onyx bar that came with the space and has become a social hub. With its LED lighting and five flatscreened TVs, it's a popular place to eat, drink and mingle, particularly during daily Happy Hour from 4-6:30 p.m.
Although the space was nearly new when Howard found it, he hired professional decorator Aida Bukovica to refresh and enhance the interior with additional lighting, cork wall treatments, large mirrors and other designer touches to make the space more inviting. Also, around the perimeter, oversized leather seating and whiskey barrel tables were added, providing more intimate seating groups for customers to sample tapas or enjoy an after-dinner drink.
Howard says he's encouraged by Cork & Barrel's initial reception from local residents and surrounding businesses, and looks forward to the restaurant's first full season in Southwest Florida. There are also plans throughout the year to host more of the wine tastings, social mixers and networking events that have been popular in the off-season.
"We want people to have a good experience here. That way, they'll tell their neighbors and friends."
(Cork & Barrel is at 15880 San Carlos Boulevard in the Target Plaza in south Fort Myers. Open daily for dinner from 4 p.m. — 10 p.m.; later for bar. Indoor/outdoor seating. Happy Hour daily from 4-6:30 p.m. Take-out and catering for small groups available. Reservations recommended. For more information, visit www. thecorkandbarrelfortmyers.net or call 239-208-8889.)