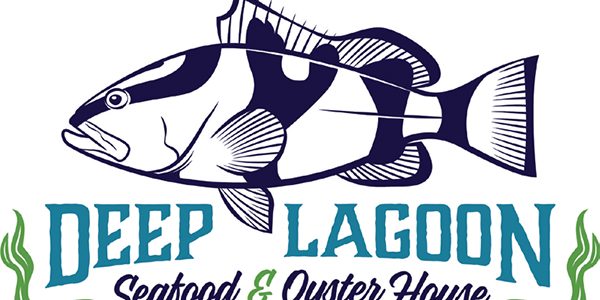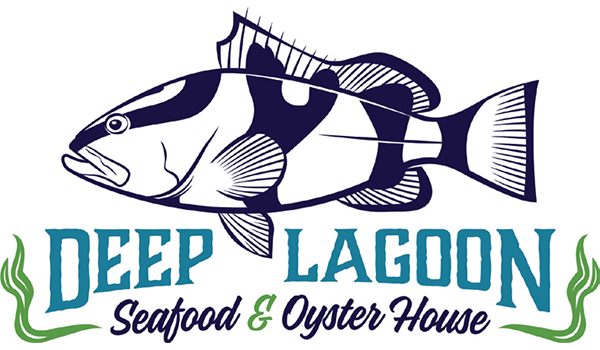 If you've lived in Southwest Florida awhile, you probably know there's no one, single thing about the area that makes it so special. Rather,...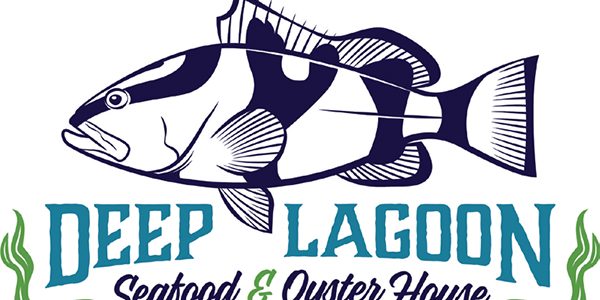 If you've lived in Southwest Florida awhile, you probably know there's no one, single thing about the area that makes it so special. Rather, it's everything — from the sunsets to the water to the fresh seafood — that draws people to the area and keeps them coming back. The same can be said for Deep Lagoon Seafood & Oyster House, which is everything a waterfront restaurant should be.
Located in south Fort Myers at the intersection of McGregor Boulevard and A&W Bulb Road, the restaurant overlooks the MarineMax/Deep Lagoon marina. In addition to its picturesque setting, the restaurant also provides ample parking and dock space to accommodate patrons arriving by boat or by car.
Although the concept launched in Naples, the Fort Myers restaurant is Deep Lagoon Seafood's prototype. It was designed and built from the ground up by the Phelan family, which owns and operates it. The Phelans are well known in Southwest Florida for their other successful restaurant concepts, including Pinchers and Texas Tony's Rib & Brew house.
They opened the first Deep Lagoon Seafood in Naples in 2017, when the Randy's Fishmarket space became available. This allowed them to hone their new concept while the Fort Myers location was still under construction. By the time it opened last June, it was just what the Phelans had envisioned: a casual but polished dining destination for the freshest seafood in Southwest Florida.
Deep Lagoon Seafood is a feast for the eyes and palate. From the blue-green tabletops to the art on the walls, the interior is designed with water in mind, and is light, bright and airy. Devoid of fishing nets and other nautical kitsch, the décor is tasteful and uncluttered, which draws the eye to the spectacular mounted sport fish displayed on the walls. Also, there are numerous flat-screen TVs throughout, making the 275-seat restaurant popular with sports fans.
The restaurant's layout blurs the line between indoor and outside spaces. Inside, there's a spacious bar and a main dining room ideal for larger parties. There's also a large, climate-controlled screened porch and a waterfront deck, as well as a smaller side porch with retractable screens.
Executive Chef Nic Hartzer and his kitchen staff have created a menu that provides a "fresh twist on coastal cuisine." According to Kevin Rooney, Phelan Brands' director of marketing, it starts with the freshest fish from near and far. "We always source our seafood from the safest waterways and bring in what people like and want. We want guests to keep coming back again and again."
To ensure top-quality seafood, Phelan Brands has its own fishing fleet that delivers fresh Gulf catches daily to its restaurants. However, it outsources whatever isn't available or can't be harvested locally, namely cold-water seafood such as halibut, salmon, king crab and snow crab. It also serves a variety of oysters from around the country, from Massachusetts to Apalachicola, depending on the season.
All seafood on the menu is available for sale in the restaurant's fish market. But because the kitchen works out of the retail seafood case, you won't see it on the menu if it's not in the case. Popular Gulf catches include yellowfin tuna, grouper, tripletail, mahi, snapper, lobster and shrimp. You'll see them on lunch and dinner menus in appetizers, salads, entrées and soups (such as Seafood Gumbo, New England Clam Chowder and Lobster Bisque).
Pearly-white hogfish is prominent on the menu. Sweet and flakey, it is used in Deep Lagoon's fish and chips, fish tacos and Stuffed Hogfish (filled with lump crab stuffing, topped with hollandaise and served over rice with a green vegetable). It is one of six popular Deep Lagoon Signature Dishes. In addition to the chef's original Grouper Oscar and Cedar Plank Salmon, they include the best-selling Chili Rub Tripletail (rubbed with sweet chili and secret spices then grilled and topped with avocado salsa), Tropical Mahi (blackened, topped with homemade mango salsa and served over mashed sweet potatoes and fried plantains) and Shrimp Risotto (sautéed Gulf shrimp served over creamy asiago/asparagus risotto and sprinkled with fresh vegetable confetti).
Entrées are served with fresh bread and a choice of two sides (a starch and a vegetable), or premium sides such as macaroni & cheese or fried plantains for a dollar more. Deep Lagoon also serves a mouthwatering selection of sandwiches, tacos and pasta dishes, as well as daily specials. Non-seafood entrées include a char-crusted 8-ounce Filet and Chicken Marsala, along with some of the Children's Options (hot dog, chicken fingers and other kidfriendly fare).
You'll want to save room for dessert, especially the Key Lime Pie, an indescribably fluffy slice of heaven. It is one of several whole pies made locally and available for sale at all Phelan Brands restaurants.
Compared to other area seafood restaurants, Deep Lagoon's menu prices tend to be slightly higher than average. However, the quality, service and ambience easily justify the expense. Further, there are alternatives, including Deep Lagoon's budget-friendly Galley Fare lunch menu, with slightly smaller portions priced under $15. There's also a daily Happy Hour from 11 a.m. – 6 p.m., featuring drink specials, discounted prices and a Small Plates menu with items from $5-$8.
(Deep Lagoon Seafood & Oyster House is open 7 days for lunch and dinner from 11 a.m. — 10 p.m. at 14040 McGregor Boulevard in south Fort Myers. Full liquor bar, daily Happy Hour 11 a.m. — 6 p.m., indoor & patio seating, children's menu available. Reservations strongly recommended. Phone: 239-689-5474. For more information: www.deeplagoon. com or visit their Facebook page.)