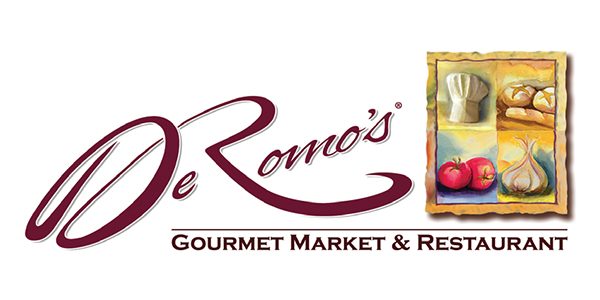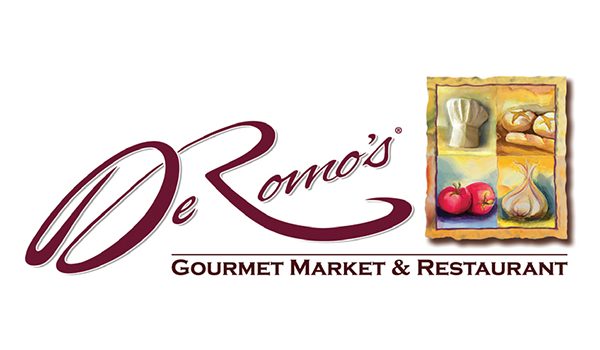 It's not easy to describe an establishment like DeRomo's Gourmet Market & Restaurant in Bonita Springs. With so many moving parts, DeRomo's is more...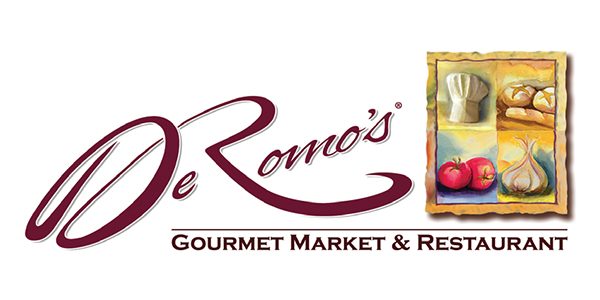 It's not easy to describe an establishment like DeRomo's Gourmet Market & Restaurant in Bonita Springs. With so many moving parts, DeRomo's is more than just a place to eat; it's a Southwest Florida destination.
Veteran restaurateur and businessman Francis J. Cuomo opened DeRomo's in 2014, after extensively renovating its 18,000sf space in the Promenade at Bonita Bay. Cuomo's commitment to his business and the location not only led the retail center's renaissance, it also established DeRomo's as the area's premier one-stop shop for all things Italian. In addition to a 350-seat restaurant, DeRomo's comprises an enormous gourmet market, a bakery, a coffee shop and an on-site gift shop and pastaria, among other things.
"People call us the Disney World of food," says Cuomo. "There's a lot going on." All of it mirrors the classic Italian cuisine and culture Cuomo grew up with in Bronx, New York. Even the name reflects his Italian heritage (DeRomo is a blend of his grandparents' names, DeRosa and Cuomo).
While there's no shortage of Italian restaurants in Southwest Florida, DeRomo's is unique in many respects. First, every meal is made to order, and all the desserts and baked goods are made in house daily. Also, all entrées and signature items are old-school authentic and based largely on family recipes, as are the hundred or so prepared foods DeRomo's offers for takeout.
To ensure maximum flavor, DeRomo's uses just-harvested, just-caught, just-cut or otherwise ultra-fresh ingredients from its on-site market. This is not your typical restaurant retail counter next to the hostess stand. This is a standalone gourmet market so enormous and comprehensive that many first-time visitors find it difficult to shop and dine in the same trip. As one online reviewer put it, "You'll think you've died and gone to Italy!"
DeRomo's breathtaking market is truly a food lover's paradise, with an incredible selection of just about everything. There's a butcher counter with hand-cut premium meats and poultry, a fish and seafood department, and case after case filled with artisanal cheeses, fresh salads, pasta dishes, deli sandwiches and take-home meals. There's also a pizzeria that serves hand-made pizzas (whole pies or by the slice), calzones, strombolis and subs. Grilled sandwich highlights range from Philly Cheese Steak, Southwest Chicken Wrap and Turkey, Apple & Brie Panini to The Club and Classic Reuben.
DeRomo's bread and other baked goods are as good or better than any you'll find up North. Selections in the bake shop and coffee bar include a tempting variety of Italian pastries, cookies, biscotti, tarts, cannoli, éclairs, scones and muffins, to name a few. The bakery also carries specialty cakes and traditional Italian favorites like cassata cake, rainbow cake and assorted fruit-flavored mousse cakes. All pair well with a cup of hot tea or DeRomo's fresh roasted coffee, espresso, cappuccino or latte.
Fresh local produce, specialty grocery items and a broad, international selection of vintage and non-vintage wines, champagnes and imported beers complete the gourmet market. However, there's more to see at DeRomo's pastaria and gift shop, just across from the entrance to the restaurant.
The pastaria is a state-of-the-art pasta production facility where visitors can watch DeRomo's pasta specialists make fresh rotelli, rigatoni, jumbo shells and mafalda, its signature pasta. The adjoining gift shop offers a seemingly endless array of ready-made and custom gourmet gift baskets to commemorate any occasion or event.
DeRomo's Restaurant is the other star of the show. Sophisticated yet relaxed, it deftly combines familyfriendliness and fine dining. The Tuscan- inspired interior features an open display kitchen, an indoor-outdoor full liquor bar, and a choice of seating in the main dining room or al fresco.
Open daily for lunch and dinner, DeRomo's serves a curated selection of authentic Italian cuisine. The choices are abundant. While both menus feature many of the same soups, salads, antipasti, carpaccio and house-made pasta, there are some differences. For instance, the dinner menu offers a larger selection of house specialties, fish and meat entrées, and pasta dishes, while the lunch menu contains hot sandwiches and slightly smaller entrées at lower prices.
Nearly all of DeRomo's dishes are original, including best sellers Veal Santinello, Pollo Alla Cuomo, Linguine Villagio and the restaurant's signature Cavatelli DeRomo's. As for desserts, Cuomo says the homemade Tiramisu takes the cake, although there are other after-dinner delights such as a creamy Ricotta Cheesecake, classic Crème Brulèe, Profiteroles and more. There is also a list of cordials, cognac and other dessert drinks.
Because of its diverse offerings, DeRomo's provides a number of different menus. Besides the lunch, dinner and dessert menus, DeRomo's has separate happy hour and cocktail menus, as well as a lengthy to-go menu. Further, it has published full-length booklets to clarify the products and services of its thriving catering and banquet departments.
Banquets have become a significant segment of DeRomo's business. In addition to a private dining room for up to 30 guests, DeRomo's can accommodate larger parties in its banquet room. Located on the second floor, the fullservice facility is elegantly appointed and spacious enough for groups of approximately 100, making it ideal for corporate functions, awards banquets, networking events, holiday parties, wedding receptions and other special occasions. The banquet booklet outlines several banquet floor layouts and packages for plated dinners and buffets to meet any budget.
Catering is another thriving aspect of DeRomo's business. Besides catering in-house banquets and private parties, DeRomo's also provides off-site catering to homes, clubs and offices, as well as market catering. The latter is popular with patrons who prefer to order platters and other items for pickup or delivery, and who don't require service. Custom requests are welcomed.
Those who have yet to discover DeRomo's should mark their calendars for its Fourth Annual Anniversary and Italian Feast, scheduled for Sunday, November 11th. Each year, thousands of people of all ages come for DeRomo's specially priced Italian food, beer and wine, along with live entertainment, games, raffles and other attractions. Based on DeRomo's growing popularity among area diners, this year's event should be its biggest and best yet. Please see DeRomo's online event calendar for details.
(DeRomo's Gourmet Market & Restaurant is open 7 days at 26811 South Bay Drive, Suites 140 & 148, in the Promenade at Bonita Bay in Bonita Springs. Market hours are 7 a.m. — 8 p.m. Mon. — Sat. and until 6 p.m. Sunday. The restaurant serves Lunch 11 a.m. — 3 p.m. and Dinner from 4 p.m. — 10 p.m. Monday through Saturday, and until 9 p.m. Sunday. Discounted drinks and $6 appetizers during Happy Hour, weekdays from 3 p.m. — 6 p.m. Reservations are strongly recommended. For complete information, please visit www. deromos.com or call 239-325-3583.)