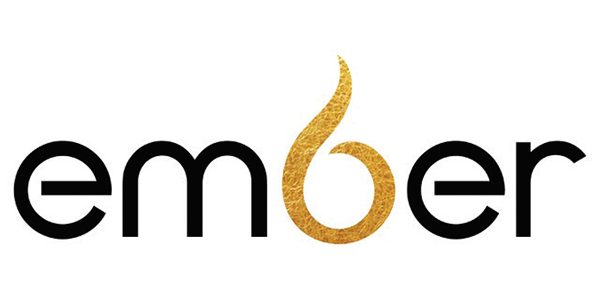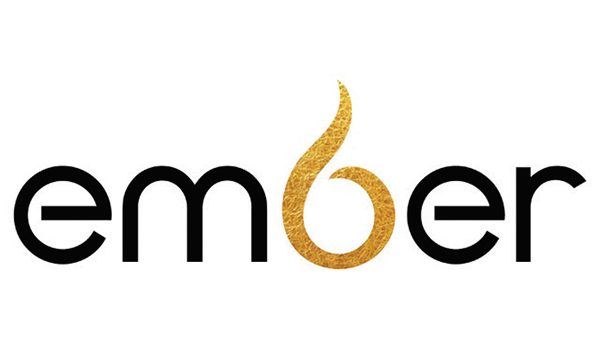 When dining at Ember Korean Steakhouse, located off College Parkway in Fort Myers, bring your appetite and an open mind. The Korean barbecue restaurant...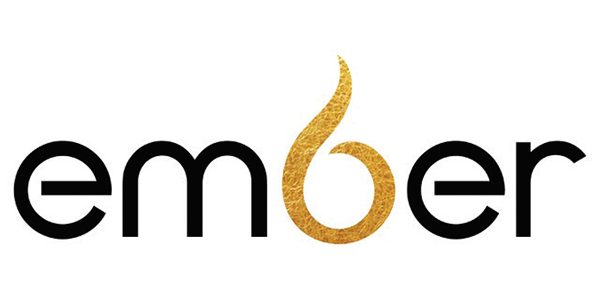 When dining at Ember Korean Steakhouse, located off College Parkway in Fort Myers, bring your appetite and an open mind. The Korean barbecue restaurant is one of the hottest tickets in town. Locally owned, the restaurant and bar with a big city feel has flair and flavor for days. The steakhouse embraces family-style dining with the barbecue grill on display and seating around the periphery. The ambiance at Ember is chic but welcoming. General Manager Chris Shin says the restaurant presents a familiar and comfortable atmosphere for its guests. Guests are never rushed and are encouraged to enjoy their experience exploring new foods and flavors.
Safe to say, Ember is not your typical meat and potatoes steakhouse. Guests customize their entrées, watch as the food is prepared in front of them, and enjoy their meal at their own pace. The menu includes a range of traditional Korean cuisine, Korean-inspired options bursting with flavor. "Meat is our focus, but it's not at all what people might think," says Shin. The Butcher's Feast offers many combinations that include prime meats such as Wagyu, filet mignon, ribeye, New York strip, brisket, and pork belly. Seafood lovers can enjoy U4 and U5 prawns, U7 and U8 dry day boat scallops, and lobster tails. Vegetarian options include zucchini, broccolini, shishito peppers, and other seasonal produce, tossed in sesame oil and salt, ready for grilling.
The restaurant offers three sauces to enhance the flavors of the meat. Ssamjang is universal, complementary to any protein or vegetable. It's a mix of Korean-style fermented miso paste, sesame oil, jalapenos, and garlic, which Shin calls "umami bomb." Best with the more significant cuts of meat such as New York strip, filets, and ribeye, is a sauce made from first press sesame oil with thousand-year salt. Yummy Sauce is a soy vinaigrette with fermented lemons and jalapenos that are savory, acidic, and slightly kicked. "One of our favorite things to do in the Korean culture is to eat," says Shin. "Our food utilizes all components — sweet, spicy, sour, umami, and it's like a flavor bomb in your mouth."
The servers are experts at guiding diners through the range of choices, including All You Can Eat, an easy way to try many different items, especially if you are new to the Korean barbecue scene. You can always add your favorite prime cuts or order a la carte. Once the main course arrives, your server gives tips on technique and advice on how best to cook your proteins and vegetables. If you need or want help in the actual cooking, servers and managers gladly lend a hand.
While the meats and vegetables are prepared to go on the grill, the table fills with house soups, salads, and delightful little Banchan bowls, a Korean barbecue hallmark. Banchan is comparable to serving a breadbasket in an American restaurant or chips and salsa in a Mexican restaurant, only much more exciting and flavorful. "Banchan bowls are small bites designed to wake up your palate and get you excited about the meal to come," Shin explains. Ember typically has six to eight Banchan bowls that include various spicy kimchi creations, sweet or cold potato salad, macaroni salad, pickled onion, and daikon.
Kimchi is a Korean soul food. Its recipes are taught from generation to generation, and although similar, each is unique. Almost any vegetable can be used for kimchi; cabbage and radish are among the most popular. They are fermented in a mix that can include soy, rice vinegar, sugar, sesame oil, jalapenos, garlic, and ginger. Traditional stews are also on the menu. Kimchi Jjigae is a homey classic, said to cure all that ails you. The stew base is aged kimchi, which is slow cooked to release much of its aromatic fermented quality. Scallions, rice cakes, and pork belly are added to the broth for a filling meal. Another kimchi option is a savory pancake that's sliced like pizza and perfect for sharing.
Korean barbecue may be central to dining at Ember, but there is also a full kitchen and sushi bar. Often, Shin can be seen behind the small sushi bar, helping to craft the menu's large variety of sashimi and rolls. A signature dish, King of the Sea, featuring line-caught seasonal bluefin tuna and tuna belly, topped with white truffle oil and sturgeon caviar, melts in your mouth. The sushi and cocktail bar has modern lighting, couches for lounging, and high-top tables for dining.
The horseshoe-shaped bar is tended by a group of mixologists passionate about creating cocktails that are anything but ordinary. Korean Soju is exemplary. Available in flavors that include grapefruit, plum, and white peach, the Korean spirit is served as a shot or a beer cocktail known as Somaek. Bottles of Korean beer, Soju, and stacks of small, chilled beer glasses are placed on the table, once again enabling you to control your experience. Mix to your taste preference. Kentucky Colonel is a twist on an Old Fashioned. Made with Elijah Craig bourbon, Benedictine, Angostura bitters, and an orange twist, it's aromatic and warm, a fitting winter libation.
House wines are Dough, a brand created in conjunction with the James Beard Foundation to benefit restaurant recovery, equality in the kitchen, and food sustainability. The other wines are from around the world, many of them natural or made with minimal intervention. "We offer the best quality food, drink, and service here with great ambiance, but it's not uptight. It's a party," Shin says. "Where else can you dine in such a beautiful place and have Tupac and Biggie playing from the speakers?"
(Ember Korean Steakhouse is at 7091 College Parkway, Suite 9, Fort Myers. Open daily, Monday 3 pm to 9 pm, Tuesday through Thursday and on Sunday from 12 pm to 9 pm, Friday and Saturday from 12 pm to 10 pm. Sunday brunch from 12 pm to 4 pm. Happy Hour specials Monday- Sunday 3 pm to 6 pm at the bar. Private dining available. Reservations are highly recommended. For more information: 239- 771-8818 or www.Emberfortmyers.com.)