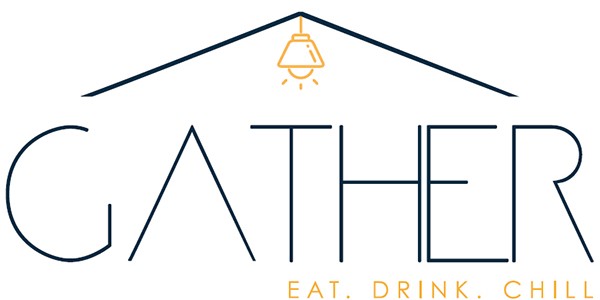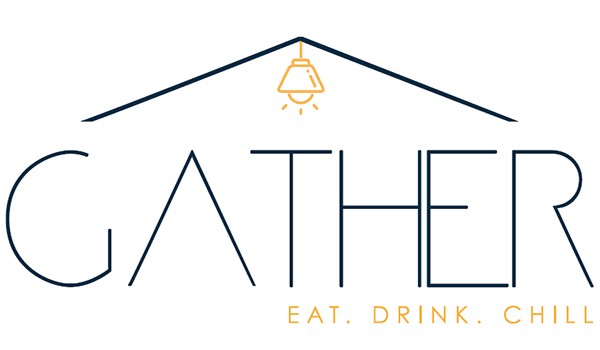 It's not easy being all things to all  people at all hours, which may explain  the dearth of locally owned  restaurants serving breakfast, lunch ...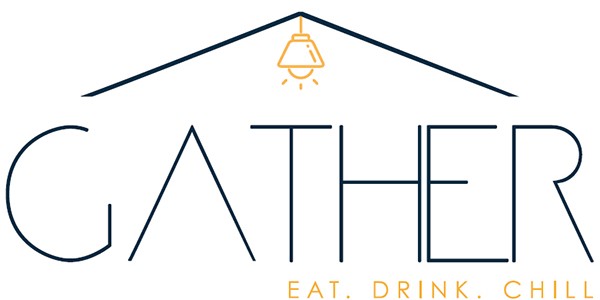 It's not easy being all things to all  people at all hours, which may explain  the dearth of locally owned  restaurants serving breakfast, lunch  and dinner. But at Gather in Cape Coral,  the owners and staff have been meeting  the challenge with ease, starting at 7  a.m., six days a week.
The waterfront restaurant is located  at Tarpon Point Marina, adjacent to  the Westin Resort at Marina Village.  Besides being a convenient amenity for  resort guests, Tarpon Point residents  and area boaters, Gather is designed to  be a place where anyone and everyone  can gather, day or night, to eat, drink  and socialize. Hence the name.
"Gather is a perfect place to meet  for business or pleasure or both,"  says Valeria Zanella Voisin. She and  her husband, Ben, are partners in the  restaurant with Tim and Meredith Hoffman,  also husband and wife. They are  the same restaurateurs behind Fathoms  and The French Press, which opened in  nearby Cape Harbour in 2014 and Black  Salt Culinary Catering, which opened in  2015. While both restaurants have been  popular draws for the southwestern  Cape, Gather's stunning décor, comfortable  lounge and indoor/outdoor seating  options are uniquely appealing.
"Gather is very different from Fathoms,"  Voisin adds. "Here, we have the  ability to play more with what we do.  We don't offer the conventional; we try  to be different."
Not surprisingly, much of what  makes Gather unique is reflected in its  diverse menu, a creative collaboration  between owner-chef Ben Voisin, fellow  Frenchman and chef Fabrice Deletrain,  and sous chef Tim Hessenbruch, formerly  of Fathoms and more recently, a chef  in Colorado. Showcasing their collective  global experience, it features original  dishes with an international flair, as well as traditional cuisine with a twist. The  breakfast menu exemplifies the latter.
For example, unlike the usual  poached eggs-and-hollandaise Eggs  Benedict, Gather's version contains  sous vide eggs served with a key lime  cilantro hollandaise. Sous vide is a  method of cooking in low-temperature  water that produces the perfect  poached egg with a hot, liquid yolk and  a nicely set white. While the key lime  hollandaise sounds fairly straightforward,  the addition of cilantro makes the  sauce indescribably delicious.
Similarly, Gather adds interest to its  Egg White Vegetable Frittata with  flavorful components such as Manchego  cheese (produced in Spain from  sheep's milk) and caramelized onion.  Other morning menu items include  Greek Yogurt & Orange Zest Pancakes,  Donut Bread Pudding French  Toast and a variety of European pastries,  to name a few. Breakfast is served  from 7 a.m. until 11 a.m., although  Gather's popular organic coffee is always  available.
Starting at 11:30 a.m., the combined  lunch/dinner menu offers made-to-order  sandwiches, salads and entrees. Best  selling entrees include Braised Pork  Cheeks (served with roasted tomato  and basil polenta, and a cocoa pork  braisage), Lamb Meatball Spaghetti  and the Fruto Di Mare Fettuccini  (shrimp, scallops, calamari, clams and spinach in a saffron cream, served over  Gather's own freshly prepared pasta).
Other popular items include a  Watermelon & Heirloom Tomato  Burrata (mint arugula pesto with prosciutto,  black salt and organic olive oil)  and the OMG Burger (as in "Oh My  Gather!"). In addition to Black Angus  beef, the burger's key ingredients include  crispy Serrano ham, compressed  tomato and Brulée goat cheese. It is  served with French fries.
The Gathering Plates menu contains  items meant for sharing, although  hungry guests often keep the restaurant's  signature Chicken & Waffle to  themselves. Other shareable plates include  a Charcuterie & Cheese Board  (imported meats and worldwide cheeses  selected by the chef), Spicy Lime  & Cilantro Shrimp, Cumin Grilled  Lamb Lollipop (served with yogurt  eggplant Tzatziki sauce), Seared Octopus,  Crispy Duck Wings and more.
From 4 p.m. until close, guests also  may order lighter fare from Gather's  Nibbles menu. Highlights include Sweet  Corn Croquettes (served with lime  paprika mayo), Beef Empanadas and  a Snack Trio of pickled olives, spicy cashews  and bacon salt popcorn. The popcorn  alone also may be ordered for just  $3 and is a favorite with lounge-goers.
Speaking of which, one of Gather's  main attractions is its inviting bar and  lounge. Besides beer and wine, Gather  serves some of Southwest Florida's most  creative handcrafted cocktails. Among  the many libations concocted by general  manager and chief mixologist Jeremy  Vincent are the Hibiscus Fizz (hibiscusinfused  gin, house-made strawberry  soda and other unexpected ingredients)  and the fruity, flaming Blood, Sugar,  Sex, Magic (black rum with pineappleinfused  brandy, tropical fruit juices and more). These and other specialty  cocktails can be found in Gather's frameworthy  illustrated drink menu.
Daily specials, weekly promotions  and special events also have made Gather  a local hot spot. Each day from 2 p.m. —  6 p.m., Happy Hour specials include $3  beer, $5 well drinks and $8 craft cocktails.  There's also a Reverse Happy Hour  from 10 p.m. —midnight on Friday and  Saturday. On Wednesdays, from 4 p.m.  on, bottles of wine costing $50 or less  are half-priced. Starting Sundays at 6  p.m., Industry Night offers hospitality  workers a free appetizer with every drink.
Gather stays especially busy on weekends,  with a deejay in the lounge every Friday  night and a live musical performance  every third Saturday. Typically, Gather  promotes these events on Facebook,  where it maintains an active presence.
To accommodate those on the go,  Gather offers take-out service, which  includes all menu items, as well as alcohol  by the bottle (beer, wine and liquor).  It also accepts orders for picnics to go,  which has proven especially popular  with boaters.
(Gather is open daily for breakfast,  lunch and dinner at 5971 Silver King  Boulevard at Tarpon Point Marina in  Cape Coral. Hours are from 7 a.m. until  10 p.m. during the week and as late as 2  a.m. on Friday and Saturday. Full liquor  bar with daily Happy Hour and various  promotions during the week. Indoor and  patio seating. Take-out service available.  For more information, please visit www.  gathercape.com or call 239-542-0707.)