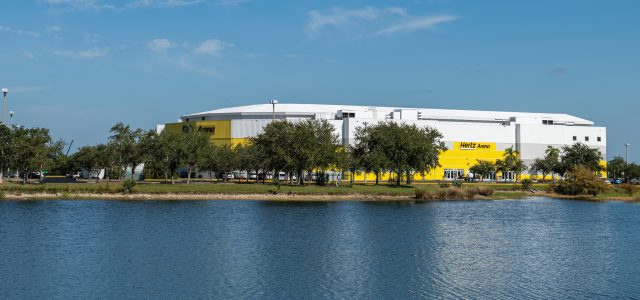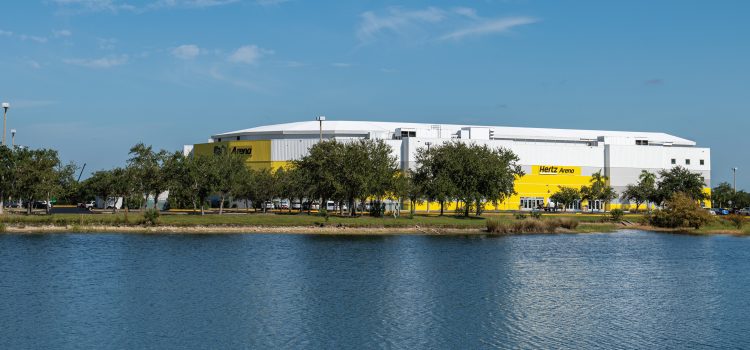 Few entrepreneurs in recent memory have had as great an impact on Southwest Florida as the Hoffmann family. Over the past six years, the...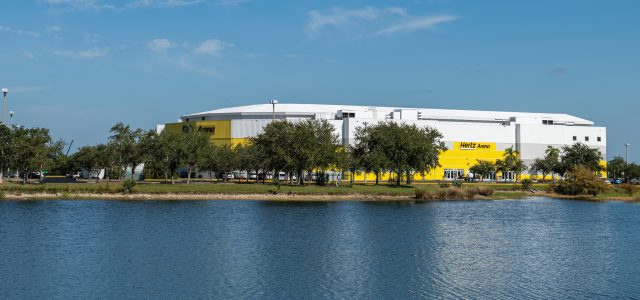 Few entrepreneurs in recent memory have had as great an impact on Southwest Florida as the Hoffmann family. Over the past six years, the family has acquired a half-billion dollars' worth of real estate and operating businesses from Marco Island to Estero.
The string of rapid-fire, high-profile acquisitions ranged from buildings on tony Fifth Avenue South in Naples and the landmark Hertz Arena in Estero to hospitality businesses such as Marco Island Water Sports and Naples Princess Cruises.
The organization ties these acquisitions together with a guiding philosophy it calls The Hoffmann Standard.
"It's our standard for great service," says David Hoffmann, family patriarch and chairman of the St. Louis-based enterprises he oversees with his two sons, Greg Hoffmann and Geoffrey Hoffmann.
Greg Hoffmann is president and principal of Hoffmann Commercial Real Estate, the company that has been most visible in Southwest Florida. Geoffrey Hoffmann is the CEO of DHR International, which his father founded in 1989. Today it is one of the largest executivesearch firms in the world with 50 offices around the globe. In all, the Hoffmanns operate 27 different businesses and control $1 billion in real estate assets.
The Hoffmann organization is a bit of an anomaly in a corporate world dominated by investors in search of quick profits. "We're not a private equity company, we're a family business and we have no outside shareholders," says Greg Hoffmann.
That means the company buys assets such as real estate and operating businesses with the intention to improve their operations, hold them for decades and pass them to future generations. "We look at investments as generational assets," he adds.
This kind of long-term vision allows the Hoffmanns to worry less about the inevitable ups and downs of the market, and focus on delivering service that will delight their clients. "We're in it for the long haul," says David Hoffmann. "We're more concerned with what it will be worth 10 years from now than it is today,"
THE HOFFMANN STANDARD
The Hoffmann Standard for great service begins with a meticulous attention to detail, cleanliness and enduring appeal. "Our upkeep is second to none," says David Hoffmann. "We don't like to see a blade of grass out of place."
When the firm acquires a building, for example, Hoffmann says it continually upgrades the property as if it were staged for a party every day, from replacing the awnings to installing sculptures and making sure everything is spotless. The company even has its own color palette, including a paint dubbed Hoffmann White, used to accentuate the various colors of its many buildings.
The Hoffmann Standard translates into real long-term value. Consider: The Hoffmanns acquired seven buildings on Fifth Avenue South for $74.4 million three years ago, raising eyebrows for the price they paid. But a recent appraisal pegged the same buildings at $110 million, a 48% gain, according to David Hoffmann.
While Naples has been rightly proud of Fifth Avenue South and the surrounding upscale neighborhood, the Hoffmanns recognized value in buildings that hadn't been updated in the last decade. In addition to restoring the seven structures to like-new condition, the Hoffmanns created executive suites on the buildings' second floors, quickly bringing the almost empty space to full occupancy.
Welcoming new tenants is just the start, of course. "We're in the business of trying to support tenants," says Greg Hoffmann, who added touches such as valet parking to drive more traffic to its retail tenants. He says it stands to reason that when tenants generate more sales, they can afford higher rents.
"We're trying to create an experience for people," says Greg Hoffmann, noting that retail that's experiencedriven can compete effectively with online shopping. "It's a cool experience; it's somewhere you want to be."
The Hoffmann Standard creates deep, long-lasting value at operating businesses as well. For example, when the Hoffmanns acquired Naples Princess Cruises, they spent more than $1 million to renovate the sightseeing boat, including retrofitting it with new engines. "Our revenues went up 47%. We surprised people on the upside," says Greg Hoffmann. The sightseeing company now has 10 different boats plying the waters of seven states.
Another key to the Hoffmanns' success is their ability to retain the previous owners and employees of the businesses they acquire. "What we bring to the party is capital and we try to stay out of their way," says David Hoffmann, who notes that the combined enterprises in Naples now employ 1,100 people.
Greg Hoffmann says he's been impressed by the high caliber of Naples entrepreneurs and managers. "They are very sophisticated, salt-of-the-earth people with a great grasp of their businesses," he says. "The people we've gotten involved with are five star."
HERTZ ARENA'S TRANSFORMATION
The Hoffmann Standard will now be applied to one of the most high-profile real estate deals in Southwest Florida: Hertz Arena.
The Hoffmanns acquired Hertz Arena and the Florida Everblades hockey club in August, further establishing themselves as a major player in the region's real estate and hospitality industries. The arena is a local landmark, visible to hundreds of thousands of motorists traveling on I-75 between Naples and Fort Myers.
Prior to its purchase last summer, the arena had begun to lose some of its luster and was showing its age. But after the Hoffmanns acquired it, teams of contractors converged on the facility to bring it up to the demanding standard that is the family's hallmark.
Madelene Columbus, president of Hoffmann Executive Suites, was tapped to lead the renovations at Hertz Arena after she successfully spearheaded the executive suites business on Fifth Avenue. "She hit the ground running," says Greg Hoffmann.
Columbus' background is in retail senior management and store design, so she appreciates the way spaces can inspire people. "The main goal is to elevate and enhance the customer experience," says Columbus of the arena's transformation. "That starts with being happy in the space."
Now, freshly painted white walls and neutral colors give the impression of a larger space and highlight the hockey art that lines the walls. Previously, the concrete floors and dark paint made the arena a somber place.
In the arena's suites, the Hoffmanns installed custom cabinets, stone countertops and wood-plank vinyl flooring. "It looks like wood but it's very durable," she says. "Visitors ask, 'What is this? I want this in my home.'"
Columbus gathered the arena's longtime restaurant staff and asked them to identify any challenges they faced in providing a superior client experience. When she discovered the catering space was too small, she had it enlarged.
Columbus credits the general contractor, Aleman Brothers of Naples, for helping Hoffmann move quickly. "I had four weeks to complete all the suites and I would never have been able to do it without them," she says, noting that the Hoffmanns make it a point to hire local, family-owned contractors.
The arena's transformation is ongoing. New seats and a scoreboard will be coming next summer. "We can't do everything all at once, but we've made a great impact," Columbus says. "More is to come down the road."
While David Hoffmann pays attention to small details — he replaced the arena's existing chain link perimeter fence with a new white one — the company founder suggests there is a big-picture vision involving land purchased near the arena. "We have a plan for that land," he says.
BIGGER THINGS TO COME
The Hoffmanns' plans for the future are as upbeat as their assessment of Southwest Florida's economy. "I don't see the growth stopping any time soon," says Greg Hoffmann. "I don't think we're at the peak of the cycle in Naples."
He predicts that Florida's appeal as a tax haven for residents of high-tax northern states combined with new hotel developments and home construction will help Southwest Florida be more resilient than most other areas, should an economic downturn occur.
One indication of the market's economic strength is the fact that summer sales don't drop off as much as they used to. "The reason for that is that a lot more people are moving to Florida," Hoffmann says. "Those people are staying around in the summer; it's not just snowbirds anymore."
The Hoffmanns say they will continue the current pace of acquisitions. David Hoffmann says the family is currently considering eight acquisitions and could double the amount of commercial space it controls within the next few years.
"We are very busy, I'll admit that," adds Greg Hoffmann. "We're now a recognizable brand and people are coming to us with deals."
Despite the pace of growth, David Hoffmann's sense of humor shines when he talks about the mini-golf course he acquired recently. "I commissioned the 15-foot gorilla," he chuckles.
As the acquisitions continue, the Hoffmanns expect to increase efficiency by sharing back-office operations and bundling services to hotels, thereby lowering costs and making them more competitive. "At the end of the day it's the customers who will benefit."