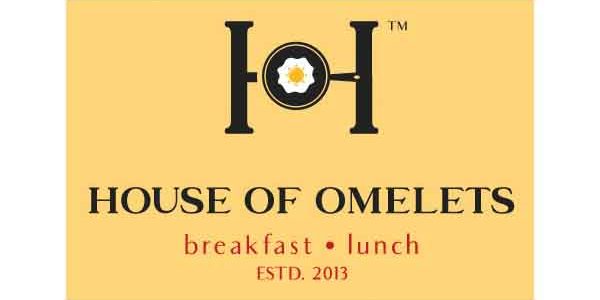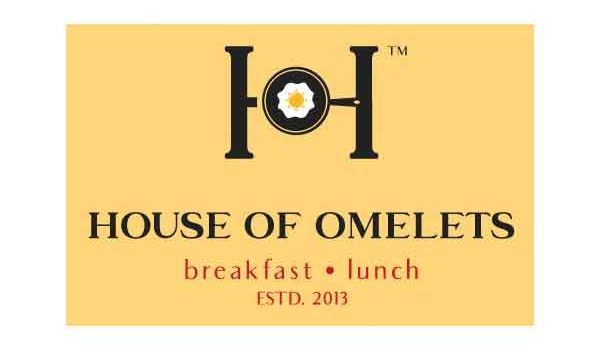 House of Omelets is anything but a typical breakfast spot. It's not an old-school, hash-slinging diner; it's a new generation daytime dining experience. While...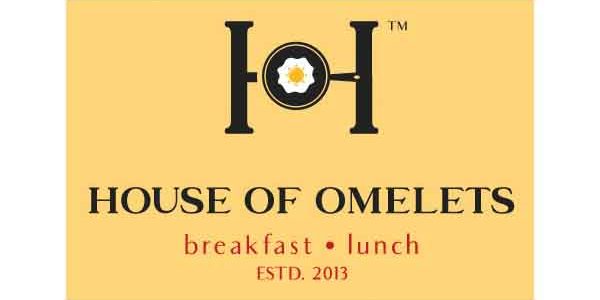 House of Omelets is anything but a typical breakfast spot. It's not an old-school, hash-slinging diner; it's a new generation daytime dining experience. While omelets are the signature dish, the menu features everything from cheesecake waffles and scrapple to saganaki, flaming cheese and overstuffed sandwiches.
The newest location is open for business in the same plaza as Bonefish Grill on US 41 in Fort Myers, joining the restaurant's Cape Coral and Naples locations. With high ceilings and an open interior, the new facility is a clean combo of whites and warm wood, with greenery draped over shelves and beams. The only standard diner-style element is the breakfast counter, which provides a modern feel with its curved design.
As expected, House of Omelets serves breakfast all day. However, lunch is served, too. If you want a juicy burger for breakfast or eggs Benedict for lunch, House of Omelets managing partner Chris Vianest is happy to oblige. The menu features more than 30 omelets, not including the daily specials. Customers also may build their omelet from a long list of everyday and gourmet ingredients. "Omelets are universal," Vianest says. "They are like a blank canvas. You can put anything in them and enjoy them any time of the day."
Every omelet is made with three large eggs, cracked fresh and beaten by hand, and served with toast, a choice of potatoes, grits, tomato slices or fruit, for a filling plate of eye-popping food. The most popular omelets include the Southern, featuring sausage, onions, peppers, cheese, and topped with sausage gravy. The Greek Omelet is made with gyro meat, onions, tomato, olives, and feta cheese, and The "Big" Steak Omelet contains ribeye, mushrooms, onions, peppers, and cheese. Other omelets on the menu incorporate lobster, asparagus shrimp, smoked salmon, pastrami, chicken cordon bleu, corned beef hash, and more.
Although House of Omelets has several operations in Southwest Florida, it's a locally-owned establishment, and the chefs have a long leash when it comes to creativity. Vianest says he asks them every week, "'What is inspiring you right now?' And then we try it." That's how the breakfast tacos became a regular special. Giant breakfast burritos are also on the menu. Instead of being smothered in a typical red sauce and cheese, they come dressed in a coat of sausage gravy.
Crepes are another house specialty, both savory and sweet, thin and delectable, with guests choosing their favorite ingredients and creating their own. However, the Nutella and the Cream Cheese and Honey crepes are menu staples. Both are served warm and piled high with freshly sliced bananas, strawberries, blueberries, and walnuts. The sweet cream cheese is silky and decadent. It's also used in stuffed French toast, made from thick slices of Texas toast, dipped in egg batter and grilled to perfection.
The pancakes are big and fluffy, superb alone, but spectacular served with a variety of toppings. For example, when making the blueberry pancakes, the chefs incorporate berries in the batter and then serve with a generous scoop on top. "It's where we shine," Vianest says.
Don't be fooled by the modest description of the waffles, either. When the fruit is added, it's a towering display. Guests often pull out their phones to take pictures of specials such as the Cannoli Waffle. The featured waffle is topped with cannoli filling, chocolate chips, and powdered sugar. "We're not reinventing the wheel," Vianest says, "just jazzing things up and having lots of fun."
The inventive breakfast items don't stop there; even the Avocado Toast is over the top. You won't find smashed avocados smeared on the bottom of the bread and sprinkled with sprouts. House of Omelets builds the breakfast toast with eggs, feta cheese, tomato, and bacon, then places fresh slices of avocado on top.
The sandwiches take two hands to hold, and many of them have chicken as a base. However, the Gyro with homemade tzatziki is a top seller. Gyro meat is also on the Greek Burger with feta and tzatziki on the side. The burgers are thick and juicy, made from a hearty half-pound of Angus beef. The Tuna Salad Wrap and Chicken Salad Wrap are available on greens, or stuffed into avocado halves, served with a hard-boiled egg and refreshing slices of cucumbers and tomatoes. The chicken salad is on the savory side with a touch of thyme and sage.
Good coffee is a staple at every breakfast spot. At House of Omelets, the coffee beans are roasted locally and ground fresh for its signature blend, which also is available for sale, along with its signature hot sauce. Made from fresh habaneros and jalapenos, it has more flavor than heat. The special sauce is found on the tables to spice up omelets, quesadillas, Benedicts, and more.
For guests wanting something bubbly, bottomless mimosas are available daily for $15 in cranberry, peach, pineapple, or any combination. The staff has even been known to offer dollops of strawberry puree, which also is used in some of the sweet breakfast treats.
House of Omelets offers excellent value, with portions big enough to guarantee a to-go box. With so many creative, mouthwatering choices, you'll be planning your next visit before you get the check.
(In Fort Myers, House of Omelets is at 14261 S. Tamiami Trail, Unit 11. Open daily from 7 am to 3 pm, with no reservations required. For more information, call (239) 313-6476, visit www.Houseofomelets.com, or email Chris.houseofomelets@gmail.com.)