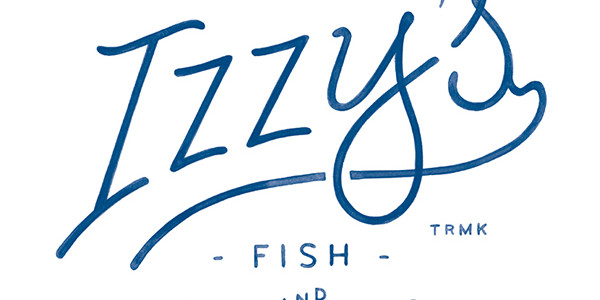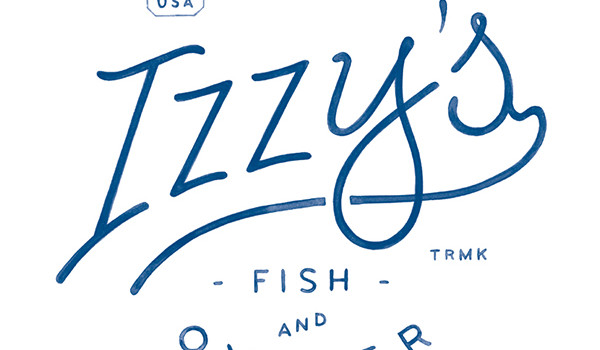 The Kearns Restaurant Group and its partners continue transforming the restaurant scene in downtown Fort Myers with their latest dining option: Izzy's Fish and...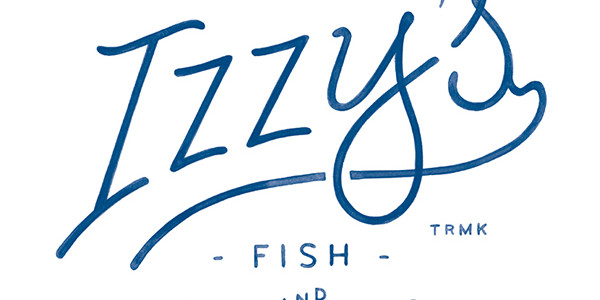 The Kearns Restaurant Group and its partners continue transforming the restaurant scene in downtown Fort Myers with their latest dining option: Izzy's Fish and Oyster at the corner of First and Jackson streets.
Scheduled to open by the end of May, the New England-style seafood restaurant and raw bar promises to dazzle diners as it adds to the partners' delightfully diversified restaurant portfolio. In just the last five years, Kearns Restaurant Group has launched an impressive number of successful Southwest Florida eateries, including Ford's Garage, Firestone Grill, Capone's, Los Cabos Cantina and The Lodge, as well as the Boathouse in Cape Coral.
Unlike Kearns Restaurant Group's other creative concepts, Izzy's is not its brainchild. It was launched in 2013 on Florida's east coast by acclaimed chef Jamie DeRosa and his wife, Amy, who named it after their daughter, Isabella. DeRosa has worked under world-renowned chefs including Wolfgang Puck and "Iron Chef" Geoffrey Zakarian. Under his direction, Izzy's has garnered local and national accolades for its seafood, including Zagat's proclamation that Izzy's lobster rolls are among the nation's best.
The DeRosas first considered expanding Izzy's beyond Miami's South Beach after getting to know the people behind the Kearns Restaurant Group: Daniel Kearns and his sons, Daniel Kearns II and Zak Kearns. "Nobody does it better than the Kearnses and there seemed to be a gap in the seafood restaurants downtown," said Jamie DeRosa. "Izzy's seemed like a natural fit for a family town."
The deal was sealed when the space previously occupied by the French Connection became available last spring. Since then, DeRosa and the Kearnses, along with partner Nils Richter, have been busy bringing Izzy's Fort Myers to life.
Like its original South Beach location, Izzy's Fort Myers is designed to be "casual, comfortable and spacious enough to offer many things to many people," says DeRosa. The interior is sleek and contemporary, with white brick walls and white tiled floors, as well as decorative blue and ocean-green glass tile accents throughout.
However, the new Izzy's is twice the size of its east coast counterpart. With approximately 5,200sf, Izzy's can easily accommodate as many as 200 guests among its various seating areas. In addition to the main dining room and large bar on the first floor, there is an informal lounge area inside the front entrance, as well as a smaller mezzanine level that can be reserved for private dinners, meetings and other social or business functions. Also, like its next-door neighbor, The Lodge (another Kearns concept), Izzy's has an outdoor patio with seating areas for dining, lounging and socializing.
Despite the hip décor, Izzy's is an unpretentious place, where diners are encouraged to come as they are, whether in business attire or shorts and flip-flops. Regardless of how they're dressed, they should definitely come hungry.
Besides fresh fish, oysters and clams from northern waters, Izzy's menu features locally-sourced produce, seafood and beef, with bread from a local bakery, craft beers from Florida's west coast and other Southwest Florida products, depending on availability. Although the menu was still being finalized at press time, DeRosa says it will be very similar to that at the Miami Izzy's, but with prices and portion sizes more palatable to our local market.
At lunch or dinner, patrons can expect New England seafood at its finest, starting with a choice of rolls. They include Izzy's Maine Lobster Roll (served warm with lobster butter or cold with lobster mayo), Clam Belly Roll (with pickled veggies, tartar sauce and lemon) and a Maryland Blue Crab Roll (with butter lettuce, cucumber and pickled fresno). Naturally, Izzy's serves an incomparable New England Clam Chowder (a creamy concoction of potato, leeks and clams), Whole Fried Clam Bellies (served with waffle fries, pickled fresno and lemon) and Beer Battered Fish 'n Chips (accompanied by waffle fries, tartar sauce and malt vinegar). There's also a not-to-be-missed Lobster Poutine (an appetizer available only at dinner) with waffle fries, cave-aged Gruyere and smoked bacon.
Izzy's signature items are especially noteworthy and can be found throughout the menu. They include the Sugar Snap Pea Salad (with Grana Padano cheese, mint and Marcona almonds), Parker House Rolls (with honey butter and sea salt) and several unique desserts, including Classic Whoopie Pies (a spongy, chocolate sandwich filled with marshmallow fluff). The family-friendly restaurant also has a children's menu.
Izzy's raw bar is expected to be a huge draw for oyster aficionados and others who prefer their seafood on ice. Each day, Izzy's will serve six varieties of fresh oysters from the cold waters of the northeast Atlantic, along with chilled shrimp, king crab legs, stone crab claws (in season), clams, mussels, crab salad and more.
During daily Happy Hour (from 4 pm —7 pm), Izzy's often offers discounted prices on oysters and other items, as well as on drinks. Izzy's has a full liquor bar, a sizeable wine list and an extensive selection of domestic, craft and imported beer. There are also nightly specials that pair food and drink. For example, Tuesday's special is Tacos & Tequila, featuring lobster tacos and a tequila cocktail for one low price.
Every Saturday and Sunday, Izzy's will host a Rosé Brunch with bottomless glasses of rosé, Bloody Marys or mimosas. Brunch fare is likely to include items such as frittatas, pancakes, lobster Benedict and French toast, as well as the chowder, lobster roll and other classics from the regular menu. Saturday's brunch will also feature live music.
Daniel Kearns II describes Izzy's offerings as "just phenomenal, from the first bite to the last." Assuming the public agrees, he says there may be additional Izzy's locations in the future.
(Izzy's Fish and Oyster is at 2282 First Street in downtown Fort Myers. Open for lunch and dinner daily. Hours: Mon. — Thurs. 11 am-10pm; Fri. 11 am-midnight; Sat. 10 am–midnight; Sunday 10 am–10 pm. Brunch on Sat. and Sun. Free valet parking on weekends. Call-ahead seating available. For more information: 239-337- 4999 or www.izzysftmyers.com.)