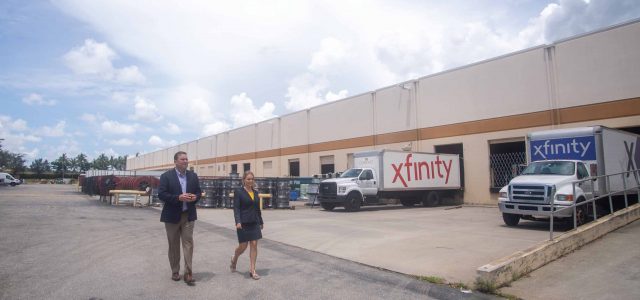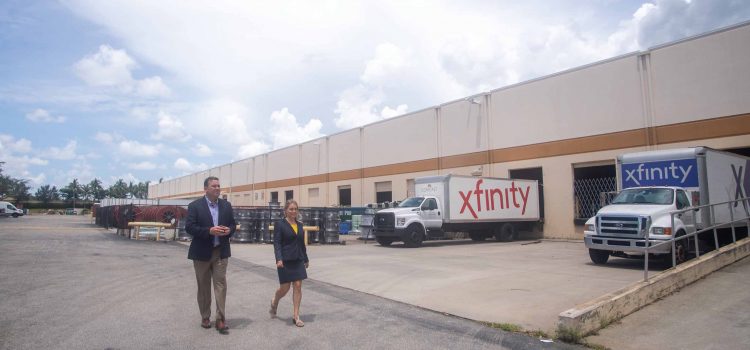 If you haven't already encountered JLL in Sarasota and Southwest Florida, you will soon. Industry veteran Brad Berzins, SIOR, is leading the charge to...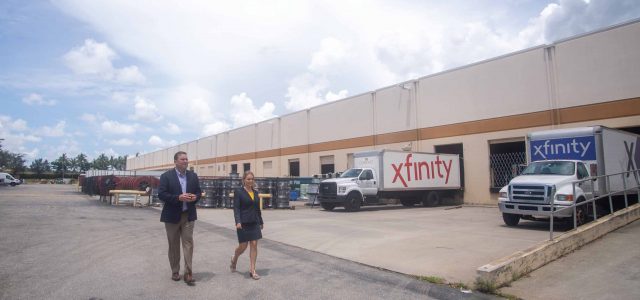 If you haven't already encountered JLL in Sarasota and Southwest Florida, you will soon.
Industry veteran Brad Berzins, SIOR, is leading the charge to expand JLL's physical presence throughout the Sarasota area as well as Southwest Florida. He and his team have made significant strides in just a short amount of time – but they've only gotten started.
"We're excited to grow JLL's presence and our team in the emerging Sarasota and Southwest Florida markets," says Berzins. "We see opportunity to add value to both owners and occupants from a local, boots-on-the-ground perspective, but also from a global perspective, as JLL's platform allows us to bring a large amount of insight and intelligence from markets around the country."
Commercial real estate firm JLL has a long history of helping clients buy, build, occupy, manage, and invest in commercial assets. The Fortune 500 company operates in more than 80 countries around the world, where its employees develop local expertise that's complemented by knowledge and data from the firm's many markets.
Berzins serves as a managing director at JLL, where he oversees and services the Sarasota, Fort Myers and Naples submarkets while also being part of JLL's Tampa Industrial Team led by industry leader John Dunphy. "We clearly have a strong global presence, at JLL," he says. "We have institutional knowledge, but we also have a boots on the ground presence that allows us to serve our wide-ranging client base. JLL's tenant representation platform is second to none. And that's the big differentiator for us in these emerging markets."
AN EXPERIENCED TEAM
A 22-year commercial real estate veteran, Berzins has proven and core experience in industrial and office leasing and investment sales, having represented institutional, mid-market and regional owners, buyers and tenants throughout his career in the Baltimore-Washington, D.C. and Tampa/Southwest Florida markets. Prior to moving to Florida four years ago, he was a partner and member of the executive committee at NAI KLNB, the largest privately held brokerage firm in the Baltimore-Washington, D.C. and Northern Virginia markets. He holds the Society of Industrial and Office Realtors (SIOR) designation and obtained his undergraduate degree and MBA from Johns Hopkins University, along with being a member of the men's lacrosse team.
His career experience as a landlord rep, tenant rep and investment sales consultant includes more than 50 million square feet leased or sold totaling more than $1.5 billion in transaction value. That track record combined with the time he's already spent on the ground in Florida make him well suited to advance JLL's footprint in Sarasota and Southwest Florida.
"My background is diverse," he says. "It's always been a mix of industrial and office investment sales and leasing. That's what makes the Sarasota-Fort Myers-Naples market a perfect fit for me, personally. And it's a perfect way to capitalize and leverage the institutional power and strength of the JLL brand and talent, which has never been as present as it is now within this marketplace."
"Brad exemplifies a versatile skill set that spans investment sales and leasing, underscoring his ability to excel in various aspects of the industry," says Matt Price, CEO of Seagate Development Group in Fort Myers. "His 'boots on the ground' philosophy cements his dedication to hands-on client service, ensuring insightful perspectives in every transaction. Backed by JLL's robust national presence, Brad leverages his expertise to offer clients a comprehensive and impactful approach to real estate ventures."
Working alongside Berzins is Haley Blorstad, an associate at JLL with five years of commercial real estate experience in the Southwest Florida market. She currently specializes in agency leasing and tenant representation for the team's industrial and office assets and assists Berzins with market surveys, market analysis, lead generation, negotiation and other components of the tenant representation, acquisition and disposition process. A graduate of Indiana University and University College London, she is finishing her portfolio to receive the Certified Commercial Investment Member (CCIM) designation and is an active member of the CCIM Southwest District.
"We were excited to bring Haley on board," says Berzins. "She fit immediately into her role and is now integral to our team's success and future."
STARTING OFF STRONG
Berzins and Blorstad have already been involved in some significant transactions in Southwest Florida, representing the seller of Westgate Industrial Park (a 136,000sf sale for more than $20 million) and the seller of 6842 International Center Blvd. (a sale of a 6,000sf medical office building for $300 per square foot). Along with JLL's Chicago office, they also represented Northwestern Memorial HealthCare, a Chicago medical group affiliated with Northwestern University's medical school, in the $24.5-million purchase of a 3.5-acre parcel of land in Naples that was once the Collins Hotel.
"Those deals show our diversity," says Berzins. "We're building our foundation and we're already off and running."
Among the team's current Southwest Florida listings are the 136,000sf Westgate Industrial Park; 9350 Laredo Avenue, a 100,000sf single tenant net lease warehouse; 2531 Cleveland Avenue, a 37,000sf medical office building for sale and lease; and Westlinks Business Park, a more than 346,000sf industrial/ flex/office park, which they co-list with Southwest Management Realty. In Sarasota, Berzins is teamed with JLL's Peter Cecora, SIOR, in listing the 426,000sf Palmetto Industrial Park being developed by Stonemont.
At Westlinks, their client is currently converting a single story office building, into a flex building. "This is an example of us collaborating with our clients to be creative and look at an existing asset from a different perspective," says Berzins. "We had a decision to make: Do we push and re-tenant this as office? The Fort Myers office market is a healthy market in comparison to the rest of the country. But we looked at the building and said, what's the most in-demand product right now in this size range? And we decided that the answer was flex. We looked at the building and realized that it could be converted to an at-grade drive-in flex building."
The decision has proven to be a good one. "The demand has been significant," says Berzins. "It was an example of us sitting down with a client, collaborating and looking at an office building and imagining what else it could be. So far, the results have been great. We are on our way to being pre-leased, and it's an example of how we collaborate with our clients."
"Brad has been an excellent listener," says Roger Waesche, founder/partner of Waeber Property Group. "He has brought a combined leasing and capital markets skill set and expertise to our portfolio. Our 32-tenant Tampa flex campus stays consistently full, as JLL has brought more tenant prospects than there are available spaces."
Berzins and Blorstad work out of JLL's Sarasota office with another opening soon in Naples. That long reach down the Gulf Coast, with the growing North Port-Punta Gorda-Port Charlotte area in between, works to their benefit.
"It gives us a competitive advantage in the marketplace," and Berzins. "When we're in Sarasota and we're touching Tampa, we're seeing deals, we're seeing occupants and we're seeing things that traditionally in Southwest Florida you may not always see. We also have a strong JLL presence throughout the state of Florida along with our institutional reach with JLL, so we're seeing trends across the country in all of our markets."
"That clearly separates us in Southwest Florida, in my opinion," he continues. "We're seeing things and hearing about things that a lot of other people may not necessarily know about if they're just local to a county or municipality."