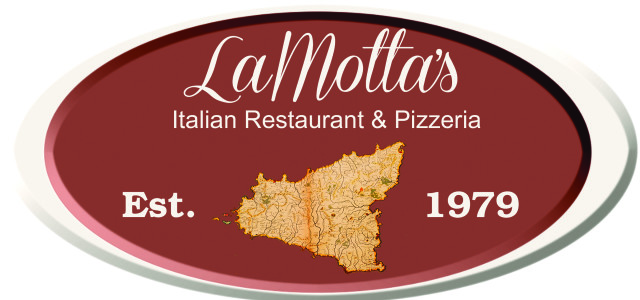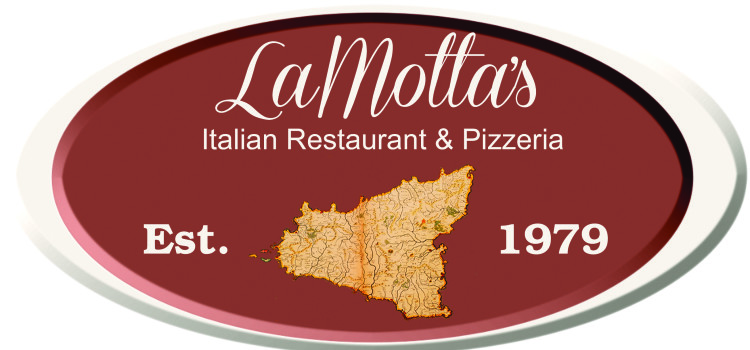 In a town where pizza-and-pasta restaurants are plentiful, finding affordable, authentic Italian cuisine is akin to a game of chance. There's really no way...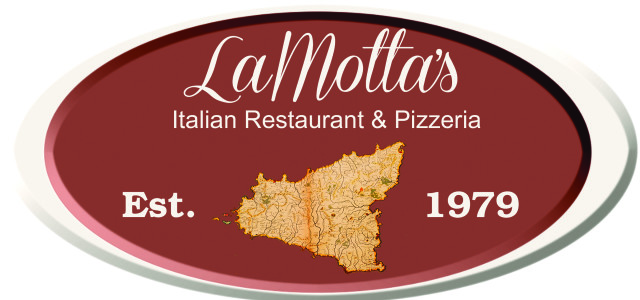 In a town where pizza-and-pasta restaurants are plentiful, finding affordable, authentic Italian cuisine is akin to a game of chance. There's really no way to know if you've spent your dining dollars on a winner or a loser until it's too late and all too often, the house comes out ahead. If that's the case, chances are you haven't been to LaMotta's Italian Restaurant and Pizzeria in south Fort Myers.
The restaurant was established in 1980 by Salvatore and Maria LaMotta, who emigrated from Sicily with a treasure trove of family recipes. Thirty-five years later, the family-owned and operated business remains in the space where it opened, in a prominent corner of Gulf Point Shopping Center on San Carlos Boulevard. However, there have been a few changes over the years.
While the LaMottas' tradition of consistently good food and friendly service continues, it is now in the hands of their son, Carmelo LaMotta, who is also the chef. Even though he was just seven when LaMotta's opened, he helped out at the restaurant after school and learned from his parents how to run a successful business.
"We see generations and generations of customers here," says Carmelo. "It's where the locals go out to eat and bring their family and friends."
Part of LaMotta's appeal is its casual, family-friendly atmosphere. Diners may sit inside or outside, at cloth-draped tables topped with paper runners. Those dining al fresco may also bring their pets, provided they call ahead to reserve an outdoor table. Either way, they're likely to see Carmelo, who spends almost as much time talking with customers as he does creating memorable meals in the kitchen.
"Customer service is my number-one thing," says Carmelo. "I tell my servers every day that people are going for the experience when they come here." It's obvious the wait staff is listening.
LaMotta's friendly, courteous servers are quick to deliver menus and a basket of warm, homemade rolls to every table. They're also well-versed in the preparation of daily specials and regular menu items, and seem eager to answer questions and accommodate special requests.
To further distinguish itself from the plethora of places that offer pasta, pizza and calzones, LaMotta's makes everything fresh each day. Besides hand-tossing his pizza dough, Carmelo uses locally-sourced ingredients whenever possible.
All dinners are cooked to order, including the varied selection of pasta and baked pasta dishes, as well as the numerous seafood, poultry and veal entrees. There are 10 different pasta sauces on the menu, including Grandmother's Meatballs (three of them in tomato sauce), Mediterranean (artichokes, mushrooms, black olives, marinara sauce) and a creamy, dreamy Carbonara (bacon, romano cheese in a tomato cream sauce), among others. All pasta dishes come with a choice of the soup of the day or a salad.
In recent years, Carmelo has supplemented the standard offerings with some fancier fare. "People are traveling and trying different cuisines much more than they were 20 years ago, so they expect more these days," he says. In response, Carmelo has stepped up to the plate with an expanded menu that includes steaks, lobster and gluten-free pasta.
Most of the new items can be found under Carmelo's Creations and include: Filet Florentine (8 oz. filet topped with melted mozzarella, sundried tomatos and proscuitto, served on a bed of sauteed baby spinach with either mushroom or bruschetta risotto); Lobster Risotto (Italian rice cooked with diced tomatoes, garlic and basil), Lobster Ravioli (lobster and cheese stuffed ravioli in a pink cream sauce) and Pork Chop Milanese (pan-fried in Italian bread crumbs, served with pasta or fresh garbanzo medley).
Pasta, veal, chicken and combination dishes round out the special selections, which Carmelo says have been well received. "People love them. They enhance my restaurant and keep me one step ahead of the others that don't have an executive chef and can't offer those things."
An abbreviated version of the dinner menu is offered at lunch, in smaller portions with prices to match. This includes LaMotta's hugely popular pizza, which is sold by the slice during the day, starting at $3. Billed as "New York style with Sicilian flair," pizzas come in four sizes (personal, small, medium and large) and are baked in a 500-degree stone oven to ensure a thin, crispy crust.
Although the menu lists seven different pizzas, customers may build their own with any number of the nearly two dozen toppings available. Prices start at $6 for a personal mozzarella cheese pizza and top out in the mid-$20 range for large, fully loaded pizzas such as the Deluxe (with pepperoni, sausage, mushrooms, onions, peppers and black olives) and the Veggie (broccoli, spinach, tomatoes, mushrooms, black olives, onions and peppers).
Over time, Carmelo has adapted the menu to accommodate the changing demands of his patrons, many of whom have food allergies and health issues. "In the old days, we used to make meatballs with sausage and cook them in the sauce," says Carmelo. "But a lot of people can't have that. These days, restaurant sauces have to be something that everyone can eat."
Finding something for everyone is not a problem at LaMotta's, which serves a nice selection of appetizers, salads, calzones, stromboli and side items, in addition to pasta dishes and other entrees. There is also a Kids Menu featuring spaghetti and cheese ravioli. Beverages include soft drinks, espresso and cappuccino, draft and bottled beer, and a respectable list of wine by the glass or bottle. LaMotta's also offers daily food specials and a never-ending Happy Hour with special pricing on beer and wine.
Besides its eat-in and take-out business, LaMotta's has a thriving catering division that can accommodate a wide range of needs, from children's birthday parties to huge corporate events. Customers may design a catered menu for pick-up or delivery, or they can book the entire restaurant for parties of up to 120 people. Earlier this year, LaMotta's catered an off-site corporate event for 400, providing everything from the tables and setups to the servers, as well as the food.
Going forward, Carmelo plans to continue aggressively marketing the restaurant through print advertising, discounts and coupons, online promotions and social media. LaMotta's also has a fan page on Facebook and an ongoing presence on Instagram, Twitter and Pinterest. Appearances at local festivals and other public events have furthered bolstered business and raised the restaurant's profile in the community.
(LaMotta's Italian Restaurant and Pizzeria is in south Fort Myers at 15660-225 San Carlos Boulevard in the Gulf Point Shopping Center. Open for lunch and dinner from 11 a.m. — 9 p.m. Monday — Saturday and 4 p.m. — 9 p.m. on Sunday. Reservations recommended during season. Take-out and catering available. Phone: 482-5505 or visit www.lamottasitalian.com.)