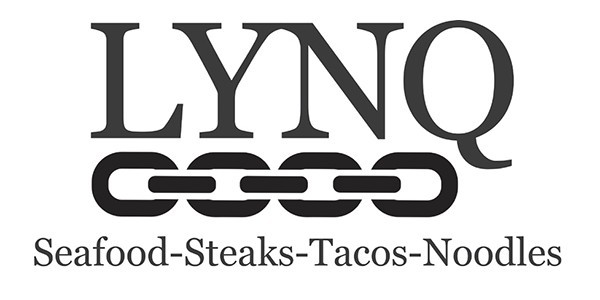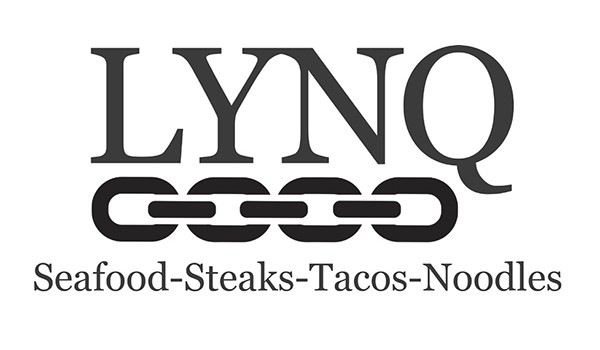 Past performance doesn't guarantee future success for most businesses. But when the business involves a dining concept from veteran local restaurateur Chris Whitaker, success...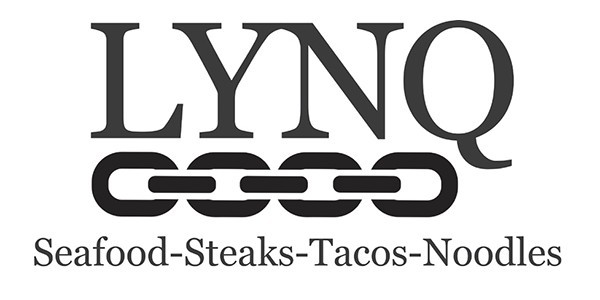 Past performance doesn't guarantee future success for most businesses. But when the business involves a dining concept from veteran local restaurateur Chris Whitaker, success is a reasonable assumption. Add partner and chef Jean- Claude Roge to the mix and it's hard to imagine how LYNQ could be anything but a winner.
The global-fusion restaurant and bar opened last April in south Fort Myers in a space previously occupied by Yabo. However, LYNQ looks, tastes and feels quite different from its predecessor.
While the place is just as energetic as ever and continues to offer live music and entertainment, LYNQ's design and décor are sleeker and more sophisticated. The stage where rock bands used to play is now home to a grand piano and leather sofas. Also, the menu has been broadened to include foods from near and far.
"Our concept is about linking cultures and cuisines from around the world," says Whitaker. "Basically, we strive to provide a global experience under one roof." As such, LYNQ serves an eclectic selection of Asian, Spanish, Mexican, Italian and southern American cuisine, ranging from sushi to steak.
Beyond developing the menu, Whitaker and Roge spent months collaborating on a new identity for the location. They had done so previously at another beloved south Fort Myers eatery, the Oyster Shell in Cypress Square. There, they transformed the diminutive casual seafood spot into the upscale Blanc, which serves French-American cuisine. It has been filled to capacity most evenings since its 2016 debut.
Similarly, the partners have redesigned and extensively renovated LYNQ's sizeable footprint, while also preserving its industrial look and urban vibe. As a result, the lighter, open layout of the remodeled space radiates South Beach chic. Wood, glass block and whitewashed brick figure prominently in the interior, which Roge helped design.
Besides being a respected chef and an extraordinary artisan, Roge is a true visionary whose creative flair gives LYNQ its cosmopolitan aesthetic. One aspect of his tremendous talent is displayed in the restaurant's illuminated metalworks. In addition to his notewor thy freestanding sculptures and wall installations, Roge designed and fabricated LYNQ's textured metal tabletops and custom light fixtures, along with other artistic accents that add panache to the striking interior.
Other focal points include the restaurant's expansive onyx-like sushi bar and full liquor bar. When illuminated, the translucent stone projects a glamorous glow that is subtle yet stunning.
While it's easy to characterize LYNQ's design and décor, the menu is a bit more difficult to label succinctly. It's definitely diverse and extensive. Although first-time diners may be wary of such a broad menu, most are quick to embrace the variety and opportunity to try something new. Providing something for everyone also makes LYNQ ideal for families with picky eaters and groups with disparate tastes.
The multi-page menu lists items according to category: salads, starters, entrees, sandwiches, tacos and sushi. Understandably, sushi plays a starring role at LYNQ. Fourteen years ago, Whitaker launched and still owns the original Blu Sushi, and has been instrumental in its lasting success. Whitaker has implemented equally high standards at LYNQ's sushi bar. In addition to Sushi, Sashimi and Makisushi Rolls, LYNQ serves combo platters with 10-12 pieces, as well as a phenomenal Sushi Boat. Built for sharing, the boat overflows with specialty rolls, sushi and sashimi, but at a price that won't sink your budget ($60).
Ramen is another item that is popular in major metropolitan areas but has been slow to catch on locally. Whitaker says that's because most people equate it with six-for-a-dollar tasteless noodles, not the quality kind that LYNQ serves. "Creating delicious Ramen requires a great noodle (LYNQ imports them from Hawaii) and a great broth," says Whitaker. "It takes about 36 hours for us to make our broth," but the results are worth it. "It's inexpensive and very filling."
There are six Ramen dishes on LYNQ's menu, all of them priced at $15 or less. Favorites include Pork Belly (beef broth, noodles, julienne carrots, green onion, crispy pork belly, coriander and soft-boiled egg) and Short Rib (same as the Pork Belly, but with a braised short rib). There are also three brothless Spicy Sambal Ramen dishes with a choice of chicken, shrimp or vegetables.
Tacos are another best-seller at LYNQ. Served with three flour tortillas, they include Shrimp, Crunchy Fish (lightly fried grouper), Short Rib, Chorizo and Black Bean, and Veggie. Each includes the vegetables, spices, sauces and/or other accompaniments that will complement the selection.
The menu's more traditional sandwiches include a Mozzarella Burger, Honey Siracha Chicken and Whit's Fried Chicken (breast), which is also available as an entrée. As the name suggests, it is a Whitaker original, complete with secret imported spices and a bake-then-fry cooking method to keep the meat plump and juicy. Served with creamy whipped potatoes and baked brussel sprouts, it is sure to impress the most discriminating Southerner.
Another standout entrée is LYNQ's Lobster Ravioli, prepared in rustic Italian style. This pillow of handmade pasta is filled with an entire tail's worth of lobster, slow-cooked in velvet cream parmesan. A bargain at $24, it is well worth every calorie. Other selections include steaks, shrimp, chicken and fish dishes, along with a vegetarian Coconut Tofu Curry.
LYNQ also serves wonderful salads and appetizers. The latter includes LYNQ's Pork Belly BLT (panko-fried green tomato topped with roasted garlic aioli and stacked with crispy pork belly and lettuce) and Spicy Shark Bites (broiled Mako shark, Cajun garlic butter and crostini).
Of course, there's more to LYNQ than just great food and a gorgeous dining room. Nearly a third of the restaurant's 170 seats are outside on LYNQ's new and improved patio. The landscaped area includes comfortable seating with tables, decorative lighting and a stage for live music.
It's the perfect place to socialize over a drink, listen to mixed music or live entertainment, or watch one of several strategically placed wide-screen TVs. LYNQ has a full liquor bar, a nice variety of beer (including some local brews) and a respectable selection of wines by the bottle or by the glass. It also offers an imaginative menu of handcrafted specialty cocktails, such as the Bug-Eyed Betty (a traditional Cosmo made more delicious with blood-orange juice).
Live entertainment is usually reserved for Friday and Saturday nights, with music starting at around 7:30 p.m. On Thursday, a guitarist or solo musician usually takes the stage at 7 p.m. Other events take place throughout the week, including Happy Hour daily from 4-6 p.m. Every Monday, women receive complementary house cocktails and wine from 5-7 p.m. Taco Tuesday features reduced prices on tacos and during Wednesday's Healthcare Hump Day, healthcare workers with proper I.D. receive 20% off their total bill.
LYNQ is available for business meetings, birthday parties and other special events during the day, although the patio and certain areas of the restaurant may be reserved for private events after 4 p.m. (depending on availability). Also, anyone interested in hosting a holiday party at LYNQ is urged to book it now.
(Located in Fort Myers at 16230 Summerlin Road, Suite 223, LYNQ is open for dinner from 4 pm – 11:30 pm Monday through Friday, and will open at 11:30 am Saturday and Sunday starting this fall. Full bar, indoor and patio seating, daily Happy Hour and dinner specials. Reservations recommended. Phone: 239-204-9345; Website: lynq.life)