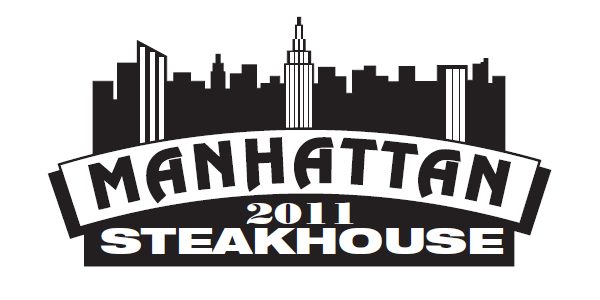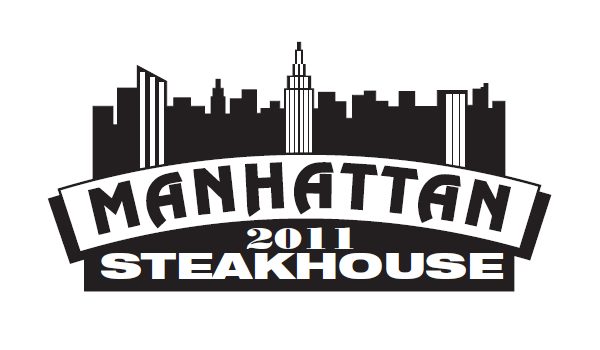 A woman owning a steakhouse is very unusual, " says Bella Purisic, owner of Manhattan Steakhouse in Bonita Springs. The New York native, whose...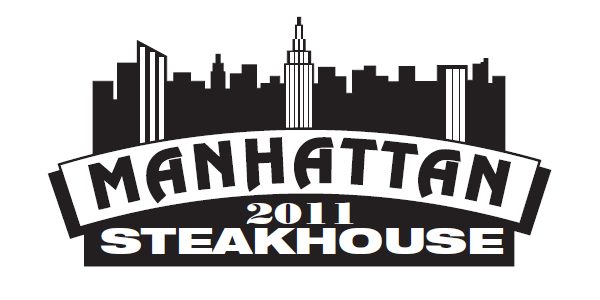 A woman owning a steakhouse is very unusual, " says Bella Purisic, owner of Manhattan Steakhouse in Bonita Springs. The New York native, whose family has a successful history in the meat and steakhouse business, opened the restaurant in 2011 with the encouragement of her restaurateur husband Kenny.
The two met in Brooklyn and moved to Southwest Florida she says, "to start something of our own and offer a better life for our kids."
Kenny opened Molino's Ristorante in the Promenade at Bonita Bay and it's where you will find Bella when she is not overseeing every detail at her steakhouse, just a couple of stoplights north. After spending many years in food industry, Bella noticed that "almost every restaurant owner was a man. I have two girls and wanted to show them a woman can do it too."
When Bella designed her space she says, "I wanted it to feel clean and warm. A steak house with tables perfectly set and covered in linen. It's fine dining, but it's still Florida," she laughs. "So maybe casual fine dining."
She also wanted to bring a bit of Manhattan to Bonita, hence the restaurant's name. It has a New York steakhouse vibe with wooden panels, decorative ceiling tiles and a staff attentive to detail.
Central to Manhattan Steakhouse's menu is dry aged, USDA Prime A beef, the highest quality available. Because of Bella's family connections, she is able to secure the top-of-the-line beef at prices that won't break the bank, as sometimes happens at high-end steakhouses.
When beef is dry aged, the fibers of the meat break down and the fat separates. This makes the beef more tender and greatly enhances its flavor.
Patrons drive from all over Southwest Florida for Manhattan Steakhouse's signature Porterhouse for Two. It's a carnivore's dream with filet mignon on one side of the bone and New York strip on the other.
The steaks are cooked at 1,800 degrees and come out sizzling in their own juice; tender in the middle with a perfect char along the edges. The server expertly carves and presents the perfectly cooked beef tableside, spooning the savory juice on top of each slice. It is so flavorful that accompaniments are superfluous. However, a sauce, the likes of which you'll find at the famous Peter Luger Steakhouses in New York, is provided.
Savory, tangy and sweet, the special steakhouse sauce is also used on the Manhattan Chop Salad. "It (the sauce) complements everything," says Bella. The salad contains lettuce, tomato, shrimp, bacon and crumbled bleu cheese. Loaded with flavor, it could be a meal unto itself, but is perfect for sharing.
Besides the Porterhouse for two, three or four diners, other cuts of beef include New York strip, cowboy rib eye, and petite filet mignon, all USDA Prime dry aged.
Manhattan's meat is a comforting treat, but the steakhouse also accommodates diners who prefer their proteins from the sea, with entrées such as lobster, Dover sole, and sea bass. Pastas, braised chicken, veal medallions, and a rack of Colorado lamb round out additional entrée options.
Side dishes are à la carte and served family-style. German potatoes are among the classics. The ones served here are sautéed with onions, sprinkled with paprika, then baked in the oven. The top is crisp and the middle is creamy, simple and delicious.
Other sides include traditional steakhouse selections such as creamy spinach, sautéed mushrooms, steamed asparagus, baked potatoes and more, all expertly prepared.
Whatever you do, save room for dessert and the restaurant's signature baked apple strudel. Crisp and warm, it is served with vanilla ice cream, which Kenny describes as "New York style." Chocolate lovers will enjoy the classic chocolate soufflé or homemade tiramisu.
The steakhouse has a cozy bar full of spirits; it's classy but still manages a neighborhood vibe. Big red wines make a perfect pairing with big juicy steaks and the wine list is teeming with selections. The emphasis is on well-known Italian and California producers.
Besides indoor dining, Manhattan Steakhouse provides patio seating along with a private dining option. A welcoming establishment, Bella says it's not just the business types that find a home here, but families as well, an important element to the mother of three.
"I love the people who come here," she adds. "They come for consistently good food and great service. I love seeing them have a good time."
Manhattan Steakhouse is a hidden gem, tucked in the back of a retail complex just off Tamiami Trail on Bernwood Drive, behind Zazou. Once you find it the first time, you will almost certainly find your way back.
Manhattan Steakhouse is open for dinner nighty from 4:30pm-9:30pm at 24940 South Tamiami Trail, Bonita Springs. Full liquor bar. Indoor and patio seating, reservations recommended. Phone: 239-676-8687. For more information: www.M1steakhouse. com, or visit their Facebook page.