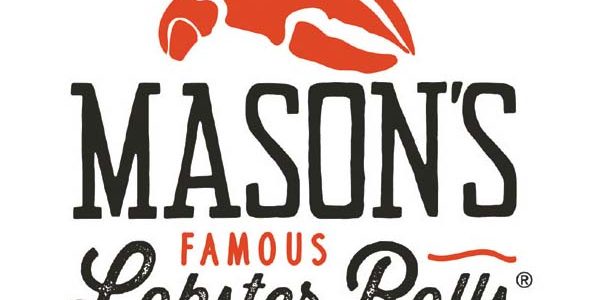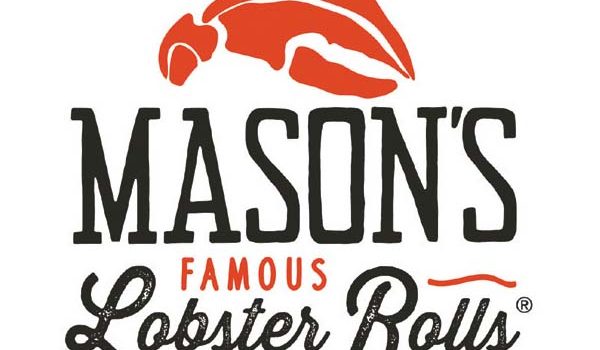 In downtown Fort Myers, Mason's Famous Lobster Rolls offers an authentic New England lobster shack experience without traveling to enjoy the Northeastern flavors. Mason's...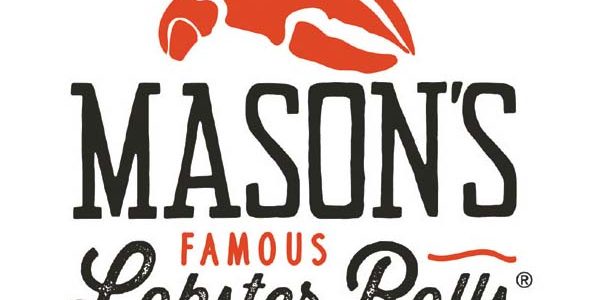 In downtown Fort Myers, Mason's Famous Lobster Rolls offers an authentic New England lobster shack experience without traveling to enjoy the Northeastern flavors. Mason's is located in a historic building on First Street and is a modern version of a traditional lobster shack. It takes great pride in sourcing wild-caught, sustainable, and traceable lobster shipped fresh from Maine several times a week.
Owners Jasmine and Yuriy Fedoriv contribute to the welcoming feel. Yuriy is an original partner of Mason's, a restaurant company founded in Annapolis, Maryland in 2014. Having grown weary of the New England weather, he and his wife headed to Southwest Florida, opening the first area location on January 15, 2020. Two months later, COVID-19 forced the Fedorivs into take-out service only. Despite the pandemic's setbacks, the feel-good restaurant thrives with a small menu headlined by the lobster. The establishment's white subway tiles, shiplap walls, and nautical ropes wrapping supportive pillars with bright sliding windows open to the sidewalk and give the space an airy ambiance.
Mason's specializes in lobster rolls of undeniable quality. An authentic lobster roll resembles a hotdog bun with the sides shaved off, flat on the bottom. Mason's sources its bread from a bakery in Maine, and then butter and toast the rolls on a flat top grill until they are golden brown. Each region of the Northeast boasts slightly different bread variations; the only constant is the actual roll, and not all are created equal.
Mason's Classic Lobster Roll combines chilled Maine lobster drizzled with lemon butter, and a touch of "secret spice," according to Yuriy. The inside of the roll gets a swipe of mayonnaise before it's stacked with three ounces of lobster claw and knuckle meat. The classic rendition also comes as a BLT, with lobster, bacon, lettuce, and tomato. The Massachusetts Roll resembles lobster salad, lightly mixed with mayonnaise and Mason's signature celery lemon dressing. The Connecticut Roll is the only warm sandwich on the menu, the lobster is simply tossed in butter before being served. For heartier appetites, Mason's rolls can be upgraded to The Bar Harbor topped with a perfectly steamed full lobster tail.
While the lobster rolls are prominent, Mason's also offers local, seasonal Gulf shrimp and blue crab with Old Bay seasoning, tossed in mayonnaise, lemon, and celery dressing on the same bread used for lobster rolls. Other menu items include salads, soups, lobster bisque, or New England chowder, with added lobster meat by request. Acknowledging Mason's new home in the south is the Lobster Mac and Cheese. The dish comes with shell-shaped pasta mixed in a creamy combo of Vermont white cheddar cheese and chunks of lobster meat, topped with breadcrumbs, and then baked in the oven. For high-end comfort food, the Lobster Grilled Cheese is a must. Vermont white cheddar and lobster are layered between two thick pieces of Texas toast and baked until the cheese melts. Gooey in the middle, it's finished on the grill for a perfect crunch on the outside.
To order, customers come to the counter; the food is then delivered to the customer's selected table, ensuring speedy service and fast turnover. When placing an order, it's hard to miss the tempting, two-tiered basket full of homemade whoopie pies with flavors such as blueberry lemon, raspberry, and red velvet chocolate cake cut into cookie-sized rounds with marshmallow cream filling. The lobster shack experience would not be complete without including local microbrews, Goose Island IPA and Del's Shandy, along with seltzers, ciders, and wine.
For Southwest Floridians who've never been to New England, Mason's may be perceived as "fancy," reserved for fine dining. However, locals and seasoned visitors know the simple joy of a lobster shack. If you can't go to New England on vacation this summer, you can find a taste of it year-round at Mason's.
Mason's Famous Lobster Rolls is located at 2122 First Street in downtown Fort Myers. Open Sunday-Thursday from 11:00 am-9:00 pm, and Friday- Saturday from 11:00 am-10:00 pm. Indoor and outdoor seating available. Servers wear masks. Serving beer and wine. For more information, call 239-208-7271 or www. masonslobster.com.