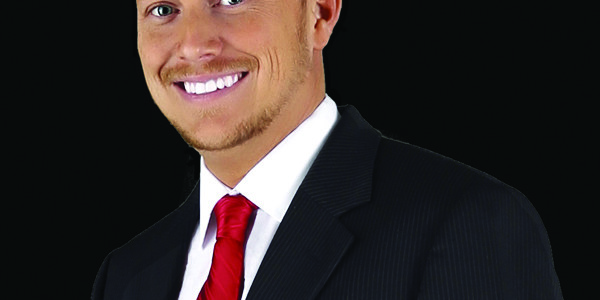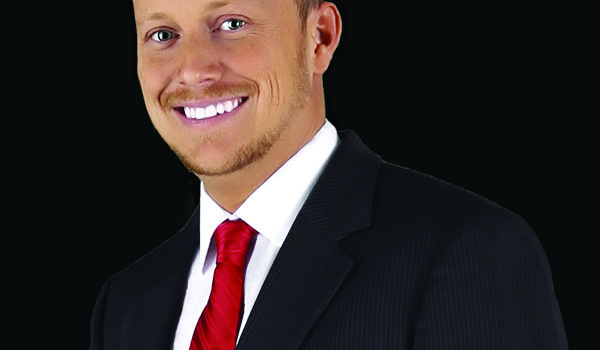 Although corporate franchises and affiliates have had a major presence in Southwest Florida's commercial real estate market for the last 20 years, some of...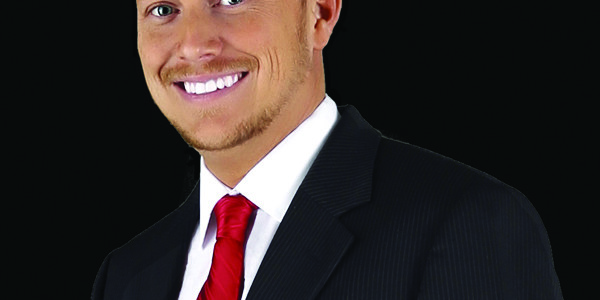 Although corporate franchises and affiliates have had a major presence in Southwest Florida's commercial real estate market for the last 20 years, some of the area's biggest deals are still being negotiated by its independent brokerages. Many of them operate with little advertising or fanfare, typically identifying opportunities through personal networks rather than networking events. One such brokerage is Mayhugh Realty, Inc., in Fort Myers.
Since 1975, founder and broker Chuck Mayhugh has been facilitating real estate transactions of all types on behalf of clients throughout the area. To date, many of his company's most significant deals have involved selling, assembling and entitling many well-known developments in Lee County, including Daniels Park Commerce Center, Rock Fill Industrial Park, Benchmark Industrial Park, The Renaissance, The Rookery, The Willows, Highland Pines, Plantation Preserve, Telegraph Creek and Hickory Run.
In addition to a four-agent residential department, the company's commercial division has a staff of three, including Chuck Mayhugh. His son, Chase, joined the business as a sales associate in 2003, at the age of 20. (See box)
Today, at 32, Chase has the credentials and work ethic of a seasoned agent. In 2008, he received his broker's license and in 2010 became a CCIM (Certified Commercial Investment Member). Since then, Chase has been building his transaction portfolio as well as building bridges with his peers in the commercial community. Despite the highly competitive nature of their industry, he's well regarded for his ethics and integrity.
Lisa Sands, a broker associate with VIP Realty-Commercial in Fort Myers, describes Chase as being "easy to work with," when they've done deals together. In one instance, things went south when a third agent caused problems with a deal the two were working on last year, she for the seller and he for the buyer. Sands says rather than throw her under the bus to expedite the sale to his client, Chase stood up for her.
"He didn't just look out for himself," Sands recalls. "He was very patient with the parties involved and very honest. He stepped up and protected my interests, as well as his and the prospective buyer's. That impressed me."
Investor Hank Porterfield has similar words of praise. Since 2002, the CEO of Porterfield Properties has been buying highly visible retail and office centers to lease in Lee County. Recently, he listed several of them with Chase, including Tiffany Square (12,000sf) in Cape Coral, and the Pewitt Center (30,500sf) and Harbor Plaza (45,000sf) in Fort Myers.
"He's only been leasing Harbor Plaza for two months, but Chase is already getting results," says Porterfield. Currently, two of the plaza's three buildings are leased, leaving 15,000sf for one or more tenants.
"Chase understands the differences in the character of each property, including who the tenants are and who the customers are," says Porterfield. "He's honest and enthusiastic, and he comes up with creative ways to market the space to the (target tenants)." On sales, Porterfield says that Chase works with the attorneys, the buyer and seller, title companies and any other parties involved to ensure a smooth closing, particularly when the transaction is a 1031 Exchange. "A lot of brokers won't do that."
According to Chase, personal service is a defining characteristic of Mayhugh Realty. "We are not your traditional commercial real estate company," he says. "We look at clients as partners and friends. We don't have high overhead and we don't rely on teams to do high deal volume in order to survive."
Chase says that while he respects the basic principles of the company, he would like to increase its visibility by growing the brand. Recently, he sat down with Suite Life to answer some questions concerning how a small firm can produce big results in an ever-changing market.
Is it more difficult for
a privately-held company to compete with national franchises?
Not really. The Internet and technology have leveled the playing field by giving us access to the same resources as the large national and international firms. As a result, all of our properties receive national and international exposure. Also, because I am a CCIM, we are able to network with some of the world's top commercial real estate brokers.
What makes you different from your competitors?
First of all, I don't look at other brokerage offices as competitors, but rather as allies. We are all working towards the common goal of closing the deal, and having a large pool of brokers to reach out to is beneficial in closing more deals. Luckily, our market has many great commercial brokers to work with!
But I also believe we go the extra mile to make sure our clients are satisfied today and in the future. This has enabled us to create long-term relationships and consequently, a great referral network. Ultimately, my reputation is at stake and so is the company's. Unfortunately, many brokers complete the transaction, get their commission and feel that their job is done. If there's a problem, it's no longer their problem, it's someone else's problem, namely the tenant's, landlord's or buyer's. We believe it is our job to not only negotiate the transaction, but also to perform extensive due diligence on behalf of our clients.
How do you do that?
If we are representing a client in leasing or purchasing, we will design a necessary due diligence plan to protect our client's best interests. We work with many great local contractors and vendors that offer the various services needed to complete the physical due diligence. Further, we perform the paper due diligence. This includes the research and reporting of any historical or current code violations, illegal improvements and/or DEP violations, along with verification of zoning, parking, building and fire codes, among other things.
What else makes your company successful?
My father's reputation has played an integral role in our success. I can't tell you the number of times I have run across attorneys, county officials, fellow brokers and past clients who sing my father's praises. Furthermore, his experience has been instrumental in our ability to weather numerous economic storms, including the recent recession.
I remember my dad coming into my office in 2008 and saying, "Son, we are now going to see a cleansing of the marketplace. Anyone can do well in a bustling economy, but those that can thrive in a down economy will separate the men from the boys!" I believe this was the turning point in my career. I needed to adapt, refocus and get out of my comfort zone, and that's exactly what I did.
This challenging time created opportunities because it forced me to think outside the box. I began learning how to research troubled assets and started talking with asset managers, receivers, lenders, distressed property owners and investors who could raise significant capital. From 2009 through 2012, I became more successful than during the boom years, even as many other real estate firms vanished from the market. So I firmly believe that challenge creates opportunity!
What opportunities do you see ahead for the market and for your company?
I see a tremendous opportunity for growth in Southwest Florida. As our population increases, we expect to see increased demand in many commercial sectors. This area has so much to offer not only to retirees and young families, but also to large corporations that are attracted to our favorable tax structure, relocation incentives, desirable climate and overall quality of life.
Over the next several years, our plan is to continue building the company by adding experienced, qualified associates to our team. Our goal is to be the top commercial brokerage in Southwest Florida, so that when you think of commercial real estate, you think of Mayhugh Realty.
Mayhugh Realty's Commercial Team
Chuck Mayhugh/Broker-Owner
Chuck Mayhugh is a Florida-licensed Real Estate Broker and has been a prominent part of Southwest Florida's commercial landscape for more than 35 years. A Florida native and Fort Myers resident, he specializes in site selection, acquisition and disposition of real estate, assemblage of parcels for development and assistance with the entitlement process.
Chuck began his real estate career buying homes and vacant land in Fort Myers, and obtained his real estate license at the age of 24. Under his direction, Mayhugh Realty has become regarded as one of the most respected, independent real estate firms in the area.
Chase Mayhugh, CCIM/Broker Associate
A third-generation real estate practitioner, Chase Mayhugh was born and raised in Fort Myers. Since beginning his real estate career in 2003, he has provided commercial sales, leasing and advisory services to clients throughout Southwest Florida. In addition to achieving the prestigious CCIM designation, Chase has been recognized as a Co-Star Power Broker, based on his overall transaction volume. His clients include ABC Supply Co., TruGreen, Town and Country Industries, Hendricks Development Group, Service Masters and privately-held REITS.
Ronnie Delfino/Sales Associate
Specializing in buyer and tenant representation, Ronnie has worked with national, regional and local companies throughout his real estate career. He joined Mayhugh Realty in 2011 to help expand the company's marketing and client retention efforts and became a full-time Realtor the following year. Notable clients include Arizona Beverage Company (Arizona Iced Tea), KHS&S Construction, CRE Benge Drywall and Stucco, Torchlight Productions and Stratus Building Maintenance of Tampa/St. Petersburg, among others.