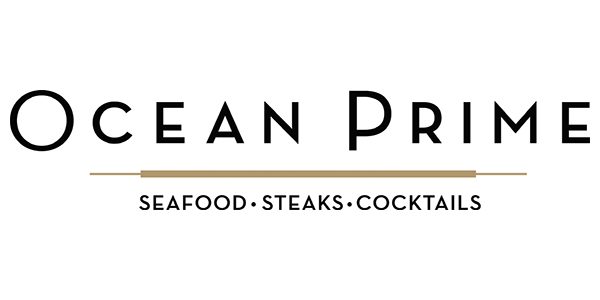 It's rare to find a restaurant that can provide fuel for power business meetings, romance for an anniversary dinner, energize a spirited girls' night...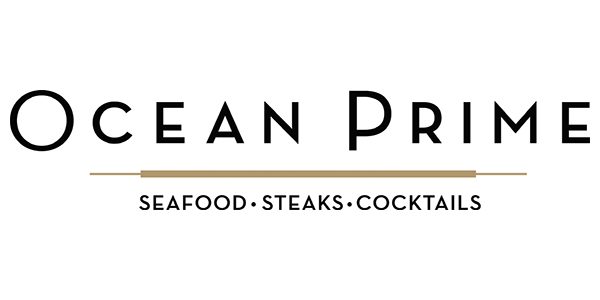 It's rare to find a restaurant that can provide fuel for power business meetings, romance for an anniversary dinner, energize a spirited girls' night out and set the stage for the pretheater crowd, but Ocean Prime Naples does it all.
Besides its prime position on Fifth Avenue South, adjacent to the Inn on Fifth, it's one of only three restaurants in Naples, and only 14 in Florida, to be named among Open Table's "100 Best Restaurants in America for a Big Night Out." This accolade highlights restaurants recognized by reviewers for exceptional food and beverage offerings, as well as a vibrant bar scene and lively atmosphere. The list of 100 honorees throughout the U.S. is based on an analysis of more than 12 million reviews of more than 27,000 restaurants – all submitted by verified diners.
From the minute you step through the doors of the 280-seat restaurant, you get a sense of place with modern brown and wood tones accented with coral. Sailboat and water images are locally inspired, and photography by Naples photographer Gareth Rockliffe adorns the dining room walls. Abstract paintings are displayed in the private dining rooms.
Diners will feel immersed in the bustling Fifth Avenue South scene from the restaurant's glass-enclosed patio, which has windows that open up in cooler weather for alfresco dining adjacent to the twinkly trees on Sugden Plaza. There's also a main dining room with leather banquettes, stone walls, contemporary, star-shaped light fixtures and floor-to-ceiling displays of bottles from the Wine Spectator-honored wine list.
Two stunning private dining rooms, seating up to 44 and 82 guests respectively, make Ocean Prime the perfect place to gather for meetings or celebrations. Menus feature à la carte hors d'oeuvres and additions, as well as multi-course options.
After work, the stylish marble bar is a vibrant social hub. Classic cocktails are freshly prepared, hand-squeezed, and given a modern spin, as evident in the restaurant's smoking Berries & Bubbles and effervescent Cucumber Gimlet. To complete cocktail hour, the curated lounge menu features raw bar offerings, small plates and sushi rolls for shared or solo indulgence. Also, Happy Hour is available every day of the week from 4-7 p.m.
If dinner is your plan, the chef-led menu at Ocean Prime offers an impressive selection of pristine seafood and prime steaks. Using the finest ingredients available, highly-skilled chefs craft dishes that showcase pure, local and regional flavors. Each is carefully prepared from scratch and presented with the utmost precision. Gluten-free menus are also available, as is an extensive wine list. Featuring 50 pours by the glass, the nationally acclaimed selection promises to provide the perfect pairing for seafood or steak.
Wild and naturally harvested seafood — everything from Chilean Sea Bass to locally caught Florida Grouper — is selected daily for freshness, beautifully composed and accented, and cooked to perfection. The raw bar also offers a wide range of choices, including Oysters on the Half Shell and the popular "smoking" Shellfish Tower, among others.
Steaks include USDA Prime cuts (filets, ribeyes, New York and Kansas City Strip), which are aged for maximum tenderness and flavor. Each is expertly seasoned and broiled at 1,200 degrees and served with decadent accompaniments like béarnaise sauce, Maytag blue cheese crust and garlic shrimp scampi.
Ocean Prime's side dishes are especially noteworthy and delightfully indulgent. Some, such as Lobster Mashed Potatoes and Black Truffle Mac & Cheese, could serve as a full meal.
Smaller appetites will appreciate the selection of soups, salads and other light fare. Although the Shellfish Cobb Salad (with shrimp and lobster) is quite substantial, menu options include sushi (various rolls, Ahi Tuna Tartare and Hamachi Crudo) and appetizers (Sonoma Goat Cheese Ravioli and White Truffle Caviar Deviled Eggs, among them).
Ocean Prime's post-meal offerings make it easy to agree that no meal is complete without dessert. Ocean Prime's after-dinner menu includes a number of house-made temptations ranging from timeless New York Cheesecake to its signature Ten Layer Carrot Cake.
While the Naples location is part of Columbus, Ohio's widely respected Cameron Mitchell Restaurants, it is independently operated by specially trained, tenured industry professionals. Associates are steeped in the traditions of Midwestern hospitality and work together to ensure that each guest is treated like a VIP.
Further, the corporate culture gives all associates the opportunity to advance —70-80 percent of managers are promoted from within. Naples Executive Chef Vladimir Trivunovic started as a sous chef when the restaurant opened in 2016 and was named executive chef in late 2018.
Giving back to the community is another significant component of the company's culture, and Ocean Prime is especially focused on organizations dedicated to children, hunger and education.
(Ocean Prime Naples is open for dinner every day starting at 5 p.m. at 699 5th Ave. South in downtown Naples, adjacent to the Inn on Fifth. Daily Happy Hour is from 4-7 p.m. Reservations are recommended by calling 239-430-0404. For more information, visit www.ocean-prime.com.)