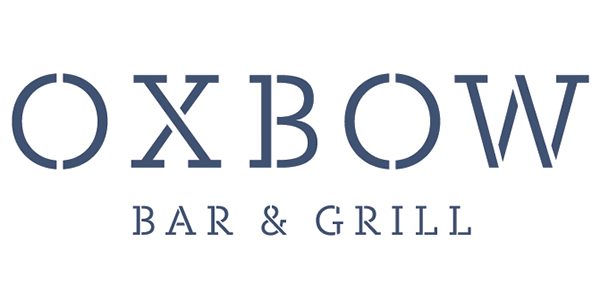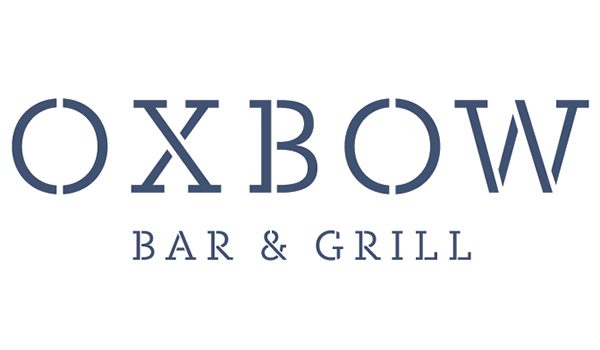 Oxbow Bar & Grill is one of the newer additions to the downtown Fort Myers dining scene, and it has something almost no other...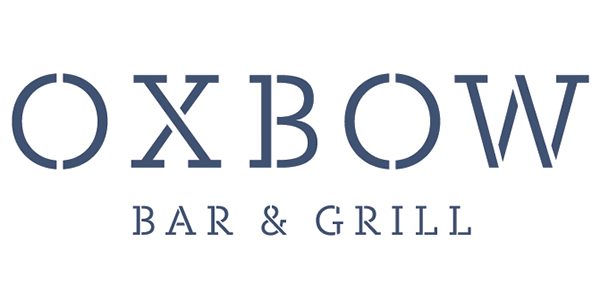 Oxbow Bar & Grill is one of the newer additions to the downtown Fort Myers dining scene, and it has something almost no other place in the River District has. Waterfront. And it's not just a view. In fact, when dining on the outdoor patio, it feels as if you are hovering over the Ca­loosahatchee River, watching the boats float by.
Operated by the Luminary Hotel & Co., Oxbow occupies the space once known as the City Pier Building at the Yacht Basin. Bright and airy, its doors opened in March 2021 with a nautical and nostalgic theme, paying homage to the city's history.
Cocktail names make cheeky nods to luminaries such as Thomas Edison. Lit Like Edison has mezcal, pineapple, lime, agave, fee foam and chili spice. Then there is Mccan't Tell Alice Any­thing, named after Alice Mccan – the city's first switchboard operator. The tequila-based cocktail has refreshing watermelon, lime, agave and a serrano tincture. It's served with a flavorful chili and salt rim.
Perhaps the best, and the one that sparks the most conversation around the spacious, L-shaped bar is I Don't Give a F…ort Myers. It's the bar­tender's choice. They work with the guest to create something unique and different based on their preference of flavors, spirits and mood.
Just in time for Oxbow's two-year anniversary, the restaurant introduced a new menu. Luminary Hotel marketing manager Ashley Loubier, says, "We had a limited menu after Hurricane Ian as well as limited hours, and we have fi­nally recovered. In the process, we have new chefs and a fantastic new menu."
The offerings are seafood heavy, however, not seafood exclusive. Smoked Fish Dip is an excellent way to start any meal here. The fish is smoked in-house, and the mix can change daily, depending on what the kitchen has available. The dip is served in a jar surrounded by large lavosh crackers and hot sauce for a nice kick.
The Tuna Poke Bowl gets rave re­views .Besides chunks of tuna, the bowl is layered with romaine lettuce, hearts of palm and the restau­rant's signature Carolina Gold Rice. It gets texture from pork rinds and heat from jalapeños.
Oysters come raw by the dozen or as part of the Chilled Seafood Platter. It's an ideal way to try some of everything, in­cluding the fish dip and the poke. Oysters also make a cameo in Gulf Coast Cioppino, along with mussels, lobster, shrimp and chunks of fish. The broth is coconut based, with fennel, hearts of palm and tomato. The sauce is so tempting, you might want to ask for an extra baguette to soak up any that remains.
Two popular sandwiches include a Southwest Florida tradition, Grou­per and Swordfish Pastrami. On the pastrami, the meaty fish is topped with house slaw and Swiss cheese. It comes on a pretzel roll.
Handhelds also include a signature Oxbow Burger. Truffle cheese is one of the things that sets this apart from most burgers. It's served on a pretzel roll along with savory mushroom duxelles and sundried tomato aioli.
Chicken wings are bone-in, breaded and tossed in a mango chili barbecue glaze. Be sure to ask about the butcher's cut and the seafood catch of the day. You never know what the chefs have up their sleeves for these daily specials.
Plant-based diners are not forgot­ten at Oxbow. The menu has beautiful salads as well as Grilled Cauliflower, and there is nothing typical about it. The cauliflower here sports red chi­michurri sauce, toasted peanuts and blistered tomatoes.
Oxbow's brunch is served on both Saturday and Sunday. It features south­  ern favorites such as fluffy biscuits, creamy grits and Southern Shakshu­ka, a hot dish with okra, pork, tomatoes and eggs. The Quiche is a delightful combination of lump crab, leek and goat cheese.
While every seat in the restaurant has a view, the outside seating is popular and noteworthy. Even on warm days, it's fun to dine on the patio with the powerful fans circulating the air for comfort. A second patio is found upstairs, reserved for special events and private parties. Oxbow also has live music on Thursday and Sunday to add to the ambiance. Check the website and social media for entertainment updates.
One of the best parts of Southwest Florida is the water that surrounds the area, and there is nothing quite like din­ing with waterfront scenery. Especially when the ambiance and food are as stel­lar as that found at Oxbow Bar & Grill.
Oxbow Bar & Grill is located at 1300 Hendry Street in downtown Fort Myers. Parking is available. There is both indoor and outdoor seating along with private dining and event space. Restaurant hours are Monday through Thursday from 11 a.m. to 10 p.m.; Friday and Saturday from 11 a.m. to 11 p.m.; and Sunday from 11 a.m. to 9 p.m. Saturday and Sunday brunch is served from 11 a.m. to 3 p.m. Summer hours may vary. Please check the web­site for seasonal hours. Call 239-314- 3856 or visit OxbowFortMyers.com.