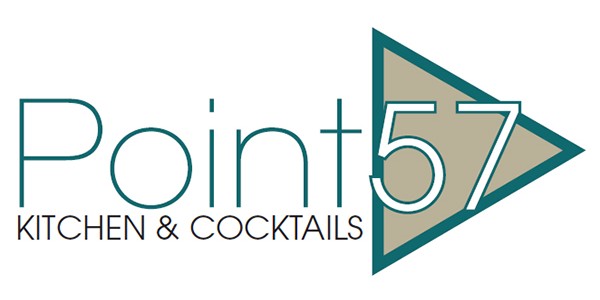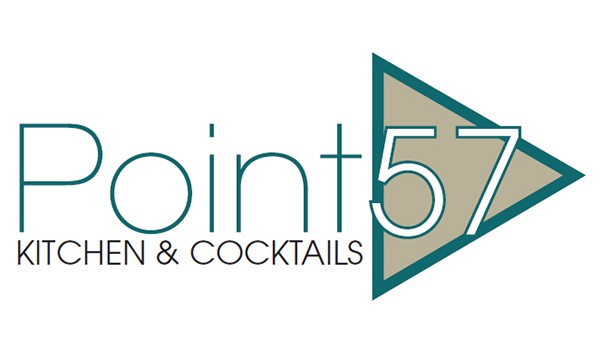 Cape Coral's dining and entertainment scene continues to garner considerable notice, with new restaurants opening almost daily. Although the concentration of unique eateries along...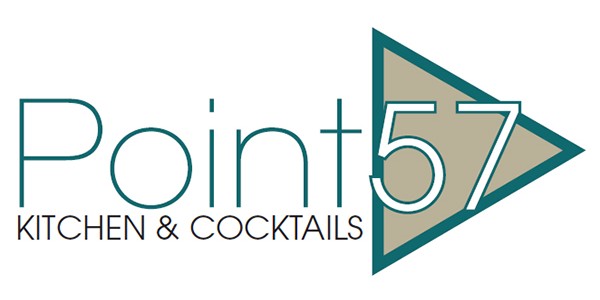 Cape Coral's dining and entertainment scene continues to garner considerable notice, with new restaurants opening almost daily. Although the concentration of unique eateries along and around Cape Coral Parkway and S.E. 47th Terrace have gotten much of the attention, great dining choices aren't confined to the city's urban core. Case in point: Point 57, just a mile north of downtown, on Del Prado Boulevard.
From the day it opened in 2017, Point 57 has received rave reviews as one of the best casual fine dining restaurants in all of Southwest Florida. Such praise is well deserved. In addition to its Southern-inspired American menu, Point 57 is equally famous for its original handcrafted cocktails and excellent service. In fact, loyal patrons and veteran restaurateurs Kyle Williams and his wife, Jane, liked the place so much that they bought it earlier this year. Since then, they've been working to tweak the menu alongside chefpartner Matt Arnold, who established the restaurant with his then-business partner Corey Royer.
Both Arnold and Kyle Williams have extensive experience in the hospitality industry. Arnold is a classically trained chef from the Midwest who has worked in the restaurant business for almost 30 years, mainly in fine dining establishments along the U.S. east coast. At Point 57, his menu reflects regional and local influences, including fresh local seafood, produce and other ingredients.
Williams is an industry veteran and New Jersey snowbird who has lived in Cape Coral seasonally for the last five years. During the course of his career, he has opened 27 restaurants nationwide. While most have been corporate-owned eateries, Williams has also owned and operated seven of his own. Currently, he operates three seasonal restaurants in Atlantic City; Point 57 is his first in Florida.
"We always loved this place, so we didn't want to change much," says Williams. To his credit he hasn't. The stunning coastal contemporary décor and coastal-inspired menu remain. However, Williams has revised Happy Hour (now served from 3-6 pm Monday through Friday) and made other improvements sure to delight the restaurant's growing customer base.
For starters, the portions are larger and the prices lower than before. Also, Point 57 recently extended its hours and now serves lunch from 11 am – 3 pm Monday through Saturday, followed by dinner from 3-10 pm and until 8 pm on Sundays. In addition, the Sunday brunch menu also has been fine-tuned to include only the best-selling egg dishes, French toast, and biscuits and gravy, as well as a few Benedict dishes and a pulled pork tostada. It is served until 3 pm, in addition to the full dinner menu.
Day or night, Point 57 offers an amazing array of affordable and original selections. Seafood dominates the appetizers, which include a chunky Smoked Florida Fish Dip (served with shaved fennel salad, pickled red onions, whole grain mustard aioli and toast points), as well as fried calamari, crab cakes and more. There are also Signature Wings (brined, smoked and grilled) and a Pulled Pork Spring Roll (with smoked Gouda, yellow mustard slaw and Carolina dipping sauce). From The Garden offers lighter fare that includes a House Salad (available with or without grilled salmon) and Black-Eyed Pea Cakes, served with tomato gravy, sautéed spinach, creole remoulade and scallion.
While the seasonally-changing menu contains all hits and no misses, guests who don't try at least one of Point 57's extraordinary éntrees will definitely miss out. Take for example the P57 Salmon. Grilled to tender perfection, the thick salmon fillet is topped with a trio of plump, grilled Gulf shrimp, and served on a luscious potato cake. A lump crab beurre blanc and seasonal vegetables complete the dish, which is indescribably delicious from start to finish. The same is true of the Pink Shrimp and Grits, made with the creamiest, melt-in-your-mouth grits ever created; the flavor enhanced by the Creole gravy and country ham that accompany it.
There is also an extensive selection of meat éntrees, ranging from The Cape Royal Burger (a tenderloin and chuck grilled patty with American cheese and the usual fixings, served with P57 Fries and thyme salt) to the Hurricane Irma Meatloaf (with white cheddar and garlic mashed potatoes, and green beans) to the Crispy Pork Shank (with blue cheese grits, spinach, a pear and apple chutney, and pork jus). Other items include a house specialty beef stroganoff, as well as chicken, lamb and short ribs.
Besides the ambience and menu, Point 57's inventive cocktails are another major draw. Among its most popular cre ations: FLO.57 (the restaurant's signature drink with strawberry-infused gin, lemon, honey and sparkling wine); The Green Heat (dry gin, herbal French liqueurs, green poblano peppers and fresh lime juice); and the Coastal Gimlet (a locally-inspired take on the classic, using house-made pineapple and sage-infused vodka, fresh lime and Licor 43).
Soon, Point 57 plans to unveil its latest line of libations — an assortment of handcrafted cocktails served in pintsized Mason jars. The restaurant is also in the process of revising its weekly promotions, namely its popular daily specials that change from month to month.
(Point 57 is open daily at 3522 Del Prado Boulevard South in Cape Coral. Open for lunch from 11 am — 3 pm and dinner from 3 pm — 10 pm. Brunch served from 11 am — 3 pm Sundays, along with the all-day dinner menu. Happy Hour is served Monday-Friday in the bar with food & drink discounts from 3 pm — 6 pm. Reservations accepted. Indoor and patio seating. For information: 239-471-7785 or www.point57.com.)