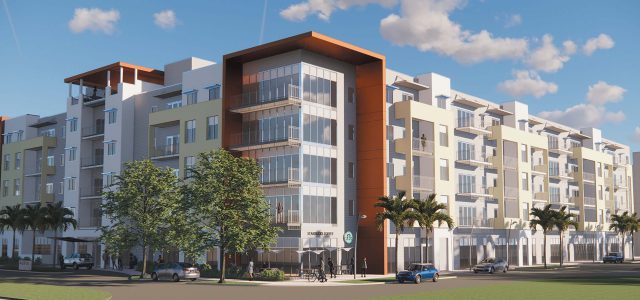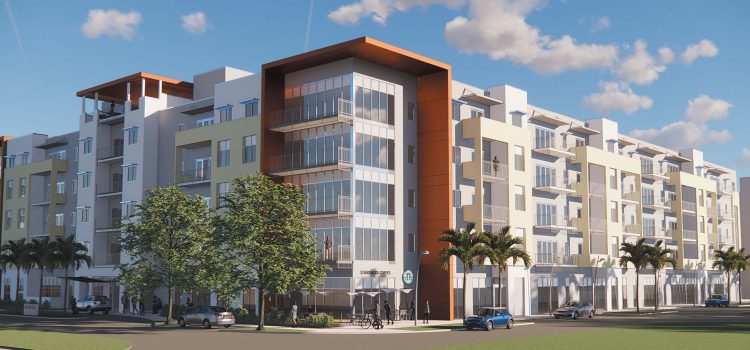 Savvy real estate investors recog­nize that Randy Krise has an uncanny ability to spot Southwest Florida's next big area for development. It may be...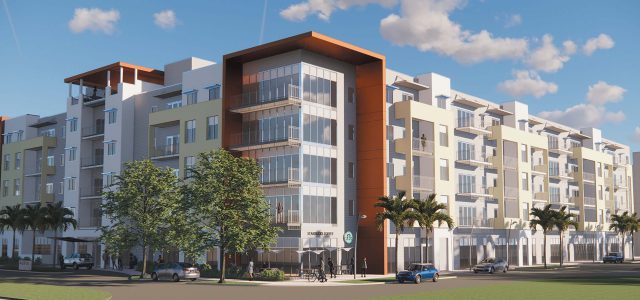 Savvy real estate investors recog­nize that Randy Krise has an uncanny ability to spot Southwest Florida's next big area for development.
It may be a crystal ball, intuition, street smarts, nose for opportunity or simply experience. Krise, founder of Krise Real Estate Group in Fort Myers, has four decades of experience buy­ing and selling commercial real estate through the ups and downs of the region's economic cycles. Even those close to him have a hard time explain­ing Krise's impeccable track record for predicting growth areas.
"If I knew, I'd probably duplicate it," chuckles Roger Lolly, CEO of Abez of North America, an electrical component manufacturer and investor with Krise. "Randy has a special way. He can take a look at a property and tell you in a minute if it's a good investment or not."
Lolly and other investors say it pays to listen to Krise. That's why now, when he's saying some of the best real estate opportunities lie in North Fort Myers and areas north of the Caloosahatchee River to the Charlotte County line, people are listening.
Long seen as a neglected area of vacant strip malls, mobile home parks and overgrown vacant lots, opportunity seems to have bypassed North Fort My­ers in favor of hotspots like Estero, Boni­ta Springs and Naples. Not for long. That's precisely why Krise is busy snapping up real estate in this once-overlooked area.
Of course, North Fort Myers isn't the only area that's been overlooked in recent years. Another is midtown Fort Myers, generally the area north of Colonial Boulevard along Fowler Street to downtown, which hasn't seen much investment. That's where Krise is developing a 305-apartment community called Aldea. The project occupies a block bordered by Central Avenue, Mar­ket Street and Fowler Street. According to Krise, it promises to re-energize the area when it's completed in 2024.
"I think that's the future," Krise says.
Across Southwest Florida, many communities are fully developed or nearing that point. Therefore, future population growth must happen where land is available. Developers are zeroing in on the stretch of U.S.41 north of the Caloosahatchee where land is available.
"I say Punta Gorda is going to merge with Fort Myers," Krise forecasts.
FOLLOW THE ROOFTOPS
An axiom within commercial real estate is that shops, warehouses and offices follow the rooftops. Krise un­derstood that concept long before he became a real estate broker. As a young man with a knack for entrepreneurship, Krise started a child care company in Marietta, Georgia, immediately after completing college. A sleepy town in the 1970s, Marietta would become a boom town leading Atlanta's explosive residential and commercial growth.
Against the advice of his well-mean­ing parents, Krise borrowed $2,000 and opened a child care center in a strip mall. He only had enough capital to cover one month of operations, but was confident the venture would succeed because he successfully managed a child care center while attending college.
Krise's timing was spot-on. Families were pouring into Atlanta's fast-growing suburbs as the city emerged as a leading destination for jobs and opportunities, and those families needed high-quality  early learning centers for their children. Quickly, his company grew to eight locations across the region.
While growing the company, Krise sought prime locations in the direct path of future growth, buying and sell­ing commercial land, and then using proceeds as collateral for loans.
Eventually, Krise recognized his success at identifying real estate oppor­tunities was outpacing his success as a child care provider, and certainly more lucrative. He sold the child care business and focused on buying and selling land.
Love – not necessarily real estate – brought Krise to Southwest Florida. Shortly after meeting and marrying Ar­vey Krise, the couple moved to the area in 2002 in search of warm weather and a fresh start together. That just happened to be the start of an unprecedented regional real estate boom.
Krise sold most of his real estate holdings in Georgia and worked as a commercial real estate broker in Fort Myers, earning a coveted Certified Com­mercial Investment Member (CCIM) designation that requires intensive study and exams.
A CONTACT SPORT
If commercial real estate was a con­tact sport, Krise would be a top-ranked player. Krise attributes community involvement as a key to success.
"It's my job," he says. "You have to get out and you have to know people."  When Krise moved to Fort Myers 20 years ago, he remembers how difficult it was to get anyone to return his calls.T o overcome this challenge, he pursued every opportunity to get involved in the community.
For example, Krise became a CCIM and rose through the ranks to become the organization's Florida president. He now serves on the CCIM Institute's international board of directors, provid­ing him with global connections.
Locally, Krise serves on the Lee County Metropolitan Planning Organi­zation's Citizen Advisory Committee, which addresses transportation issues at the county and regional levels. In ad­dition, he is immediate past chairman of Lee County's Bicycle & Pedestrian Advisory Committee and is a member of Lee County's Land Development Code Advisory Committee.
As a member of the Lee County Eco­nomic Development Office's Horizon Council Presidents Circle, Krise stays current with the region's economic development efforts. He also serves on the Southwest Florida International Airport's Special Management Commit­tee, advising county commissioners on policy and contractual matters pertain­ing to airports.
"Life is relationships, that's what makes it go," Krise says.
With a booming voice, genuine smile and warm handshake, Krise is hard to miss at community functions.
"He's on more boards than anybody I know," says Lolly. "Everyone appreci­ates his knowledge and expertise."
Today, if Krise leaves a message, he always receives a call back.
Many investors do not live in South­west Florida, relying on Krise's insights and knowledge of the area to make decisions.
"Management wise, if I leave stuff with him, I find that 100% honest and re­liable because I'm not living over there," says Bahram Khoobehi, a Louisiana real estate investor who first scouted opportunities in Southwest Florida af­ter Hurricane Katrina devastated New Orleans in 2005.
FOUR DECADES OF EXPERIENCE
Since Krise has his boots on the ground in Southwest Florida, inves­tors rely on him to identify areas of opportunity.
"He has a good vision, he knows the city and which part of the city is getting more developed," says Khoobehi."We always made money; I'm bullish on his vision."
Over the years, Krise honed his craft by identifying undervalued areas in the path of growth. For investors to make a profit, they must buy property for a low price, wait for emerging growth and then resell it.
"The key and my philosophy have always been: If you pay market rate, you paid too much. There's a cost to get into a property and a cost to get out," Krise says.
North Fort Myers and the over­looked stretch of U.S.41 to the Char­lotte County line is a prime focus be­cause it's an up-and-coming area where prices have not escalated to the same  degree as neighboring locations. Krise says other areas of Southwest Florida are getting built out and North Fort My­ers is one of the few places where real estate is available and less expensive.
"It's a population boom," Krise ex­plains. It's inevitable that they'll look to­ward North Fort Myers because "there's nowhere for people to go; they're com­ing at such a rate that we can't keep up with the housing demand."
Southwest Florida's population is rising fast because of three reasons: migration from high-tax states, work-from-home trends and fewer pandemic-related restrictions.
"The stars have aligned for Southwest Florida because of COVID," Krise says. Krise is encouraged by the fact that national homebuilders, such as Lennar, and chains like Publix and RaceTrac are adding new locations north of the Caloosahatchee.
"They do not build losers," Krise says. Although he remains optimistic, Krise acknowledges there are risks such as interest rate increases and political turmoil. He had a front-row seat to the real estate collapse from 2008 to 2010, one that few people were forecasting.
"It was really scary," he recalls.
In fact, Krise is selling some proper­ties now that have appreciated substan­tially in value. This strategy is to build cash in reserve.
"If you're holding a bunch of prop­erties, you better have a lot of cash," Krise says. Any downturn, he notes, will mean less income from struggling tenants. Property owners will need cash to maintain their buildings.
Memories of tenants vacating com­mercial properties during the last reces­sion are still fresh in his mind.
"In 2008, strip malls lost all the little mom and pops; they were gone – empty," he recalls. The same situation could occur again. "When the downturn comes, they won't have the money and they won't be in business."
That's why Krise always counsels investors to carefully do their home­work before buying a property. For example, hire an engineer to examine every parcel under consideration and gather intelligence by networking with well-informed commercial brokers.
"I get the real scoop because I'm a real buyer," Krise says. "They tell me what's really going on with a property."
By remaining cautious, not over­paying for properties and building up a prudent cash reserve, Krise says real estate investors can protect themselves against a downturn while benefiting from the continued population migra­tion to Southwest Florida.
"I think it's going to keep going as long as people are moving here," Krise says. "We have this critical mass, and Southwest Florida is the most beautiful area left south of I-4."