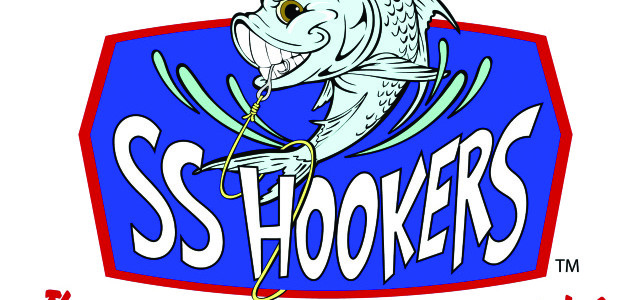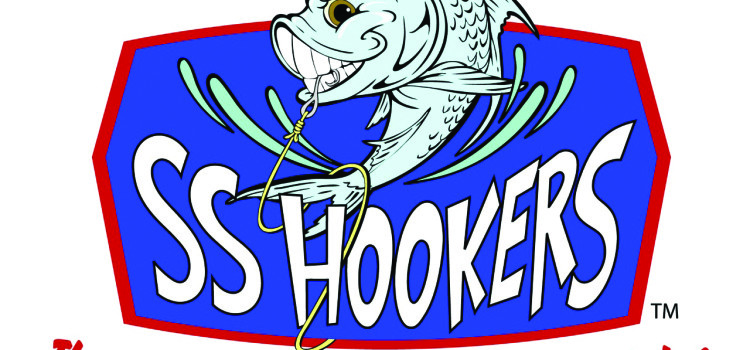 Typically, waterfront dining in Southwest Florida involves a bridge, a toll or both. But with the recent opening of S.S. Hooker's in south Fort...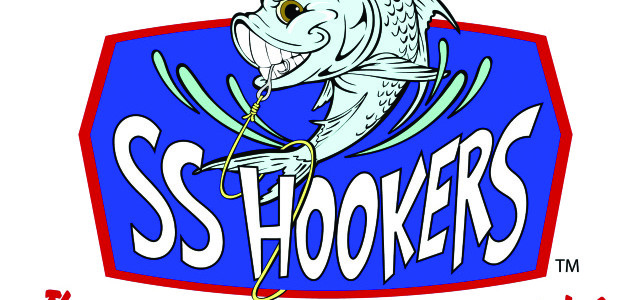 Typically, waterfront dining in Southwest Florida involves a bridge, a toll or both. But with the recent opening of S.S. Hooker's in south Fort Myers, diners have a palatable alternative that's easy on the eyes and the wallet.
S.S. Hookers is located at Harbour Point Drive and Summerlin Road, just before the Sanibel causeway in Punta Rassa. Because it faces west and overlooks the confluence of the Gulf of Mexico and the Caloosahatchee River, Hookers is especially popular at sunset. However, it's the restaurant's varied menu, fresh seafood market and unique ambience that continue to reel in customers morning, noon and night.
According to owner Sandy Stilwell, Hookers is designed to appeal to food-lovers of all ages who appreciate a dining room with a view — minus the $6 surcharge. "I wanted to create a place where tourists and residents could enjoy the beauty of Sanibel without leaving the mainland," says Stilwell. "From here you can see the lighthouse, observe our local wildlife and watch the parasailers and kiteboarders along the causeway."
With its bird's-eye view and 5,000sf of space, Hookers provides plenty of places to perch. Between its nautical-themed dining room and spacious wraparound deck, the restaurant seats 225, and has additional space beneath the elevated structure to accommodate special events and private parties.
Stilwell describes the menu as American cuisine with a Cajun flair, and the decor as a cross between an upscale yacht club and an Old Florida boathouse — refined but casual. The open dining room includes a massive bar and is beautifully furnished with mahogany tables and chairs. Stilwell had them custom-made for Hookers, based on her photos of ocean-going furnishings.
As for the attention-getting name, she is quick to explain that it refers to the just-caught freshness of its seafood, nearly all of which comes from local waters and is processed on site. The name also reflects Stilwell's enthusiasm for fishing. Not only is she an accomplished angler, she is also known for supporting and sponsoring local fishing tournaments.
In creating the concept for Hookers, Stilwell says she focused on what the nearby restaurants on Sanibel and Captiva offered and recognized a void in Cajun-style cuisine. But because "everyone loves seafood and they expect it," she developed a varied menu that includes flavorful Low Country cuisine, Cajun-inspired fare, fresh seafood and much more.
Stilwell is adept at recognizing what the dining public wants and has extensive experience creating successful restaurants. Over the years, the award-winning restaurateur has developed original concepts for seven other area establishments including Keylime Bistro, Sunshine Seafood Cafe and Wine Bar, RC Otter's Island Eats, Latte Da Coffee Shop, Captiva Pizza and Cantina Captiva (on Captiva), and Sunshine Grille in south Fort Myers.
Although Hookers is her eighth eatery, it's the first one she's built from the ground up; a process that spanned several years. During that time, Stilwell meticulously attended to every aspect of the restaurant's design and construction, mindful that the site was historically significant and environmentally sensitive. It is also in a FEMA-designated Velocity Zone, which requires new construction to withstand 175mph winds.
Stilwell worked closely with a local architect and engineer to design an elevated structure that was sturdy but unobtrusive; a building that would suit the site and complement its surroundings while also complying with various codes and restrictions. She even spent time in a bucket truck, scrutinizing the potential views from every angle to determine precisely how to position the building. Her hard work paid off. The finished product is a poured concrete fortress that projects Old Florida charm with modern-day features, such as an elevator, LED lighting and weather-resistant decking and handrails.
In addition to collaborating with contractors on the restaurant, Stilwell worked closely with experienced executive chef John Feagans to develop the menu. As a result, there's something for everyone at breakfast, lunch and dinner, which Stilwell says is "the mark of a good restaurant. In a typical family, everybody wants something different," and Hookers accommodates. Included among its extensive selection of salads, soups, sandwiches, entrees and desserts are numerous gluten-free, vegetarian and "heart smart" options, such as the popular Turkey Burger and the Squash Casserole (a meal-sized portion of zucchini and yellow squash layered and topped with panko).
Other best-selling items vary according to time of day. At breakfast and brunch, it's the Pecan French Toast and Crabby Eggs (like Eggs Benedict with crab cakes and hollandaise sauce). Later in the day, favorites include Crab and Corn Chowder, Chicken and Andouille Sausage Gumbo, Shrimp and Grits, and Lobster Mac and Cheese. Day or night, Hookers' most-requested appetizers include Homemade Potato Chips with Blue Crab Spinach Dip, Onion Straws (served with chipotle ranch dressing) and Cornmeal Calamari (fried and served with piquant sauce).
There are also late-night and children's menus, a full liquor bar, boxed meals to go and a Sunday brunch. The brunch features a Bloody Mary bar where patrons may embellish their drinks with anything and everything from celery and olives to bacon, pickles, horseradish and other unusual accompaniments.
Speaking of accompaniments, there is live musical entertainment nightly, from 6 p.m. — 10 p.m., flanked by two daily Happy Hours. From 3 p.m. — 6 p.m. and from 10 p.m. until closing, Hookers serves half-priced well drinks, domestic draft beer and house wine.
There are many other extras that make Hookers an entertaining destination, namely an on-site gift shop stocked with Hookers fishing shirts, t-shirts and hats, and silver and gold jewelry from Congress Jewelers' Sealife line. Also, anglers are welcome to have their own catch cooked by the chef, provided it's been filleted. Then again, why bother when Hookers' prices are so reasonable? Most breakfasts, sandwiches, burgers and salads are less than $10, while most entrees average $20-$25.
Stillwell says that she envisions the property as a multi-purpose venue, with private parties and catered events taking place on the ground level while the restaurant above remains open to the public. More immediate plans include opening an on-site bait shop later this spring and, in conjunction with the Lee County Historical Society, relocating a nearby historic telegraph station to Hookers' property.
(SS Hookers is open daily at 17501 Harbour Pointe Drive in Punta Rassa. Breakfast is served from 7:30 a.m. — 11 a.m., with lunch served from 11 a.m. – 5 p.m. Dinner hours are from 5 p.m. until 10 p.m. or later. The bar is open until 2 a.m. Take-out available and reservations accepted for parties of five or more. Phone: 239-689-3857; Website: www.sshookers.com)