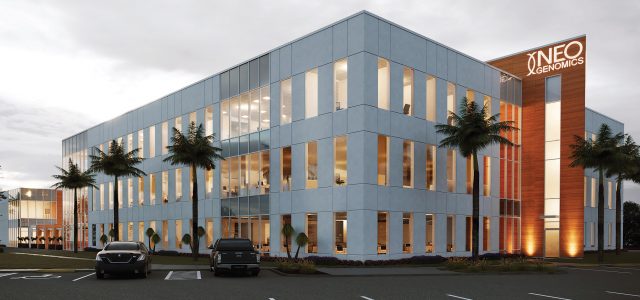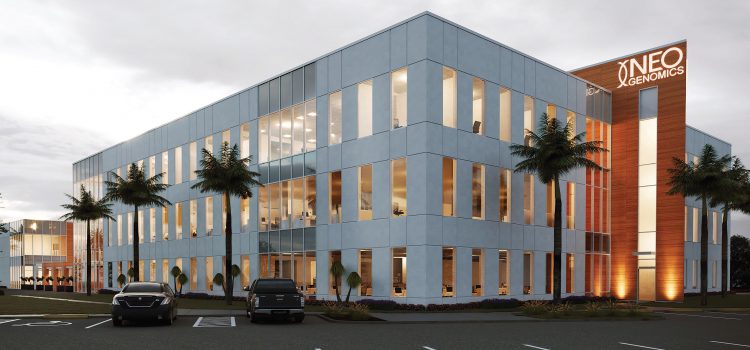 Few development and construction firms in Southwest Florida have reported such meteoric success in recent years as Seagate Development Group. From palatial homes in...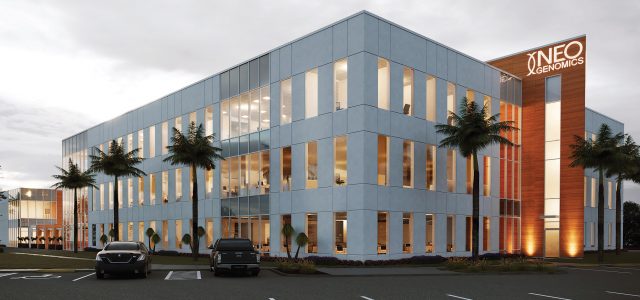 Few development and construction firms in Southwest Florida have reported such meteoric success in recent years as Seagate Development Group.
From palatial homes in luxury communities such as Quail West and Talis Park to gleaming corporate headquarters for companies such as Emcyte, NeoGenomics and Scottlynn, Seagate has made its mark on Southwest Florida since its founding just over five years ago.
The founders of Seagate — Chairman Bill Price, CEO Matt Price and Chief Operating Officer James Nulf — say they relied on a simple yet powerful principle since day one: Prioritizing the customer and product even if that means leaner profits.
Focusing on customers and quality construction even at the expense of profits didn't come naturally, especially in the beginning. "In the early days we didn't have appreciation for what that meant," Nulf confides.
While Seagate founders acknowledge the importance of profitability for the benefit of the firm's 65 employees, the guiding principle of putting customers and product first has proved successful in the long run. "When you look back it always looks like an easy decision," says Nulf.
The founders' decades of experience through the economic ups and downs of development served them well, too. "We've always been very conservative in our approach," Nulf says. "You always have in the back of your mind a worst-case scenario."
Diversification is one key to its conservative approach. While most of its competitors focus exclusively on commercial or residential development, Seagate does both with two separate teams. In addition, it provides property management services, and recently launched an interior-design firm called Theory Design.
In a business that relies on maintaining a sterling reputation, good relationships with clients, investors, business partners and subcontractors have been key to Seagate's success.
Bill Price, a veteran developer who established himself in the business in Philadelphia and southern New Jersey before moving to Southwest Florida, says relationships mean more than strictly business. "We want to be able to go to dinner with our clients before, during and after each project," he says.
"I love that personal touch," says Patrick Pennie, president and CEO of Emcyte, a manufacturer of medical devices in Fort Myers who also socializes with the Prices. "You have to develop that relationship with your client to keep them long term."
Seagate has built sophisticated manufacturing space for Emcyte that has passed rigorous European and American regulatory requirements for selling medical devices. "We've got a history with the owners of Seagate, and these guys have accompanied us through our development and expansion for quite a long time," says Pennie. "Seagate has always been able to step up to the task."
LUXURY RESIDENTIAL BOOM
Conservative management and diversification proved to be keys to success in 2020. "We had great plans and then the pandemic happened," says Nulf. "There were real uncertain times, we prepared for the worst."
But as the year progressed, business rebounded. "We kept getting a contract here and there, and next thing we knew we were getting more momentum," says Nulf.
In particular, residential sales took off as people fled crowded northern cities. Technology gave newcomers the ability to work and run their businesses remotely from Southwest Florida.
Unlike those who bought during the residential real estate boom of 2005 to 2006, buyers today plan to live in the homes they buy in Southwest Florida. "We have not had one transaction to a speculative buyer," says Bill Price.
Seagate builds in some of the most luxurious communities in Southwest Florida. Besides Quail West and Talis Park, it also builds homes in Miromar Esplanade Lake Club, Windward Isle and Hill Tide Estates.
The firm recently announced a partnership with Barron Collier Companies to develop 175 acres in Bonita Springs for a residential project. "We're seeking other land acquisitions," Nulf says, noting that Seagate is scouting opportunities in the Sarasota area.
LANDMARK COMMERCIAL PROJECTS
Companies such as Conditioned Air, Emcyte, Scottlynn and NeoGenomics have turned to Seagate to build Class-A buildings, too.
Such fast-growing companies in Southwest Florida need modern space in which to grow. However, due to the lack of speculative development, existing space is scarce throughout the area.
What's more, some of the region's older empty buildings are obsolete because of inadequate parking or the space is not designed for today's tenants' needs. "We're a bigger market now and people need long-term solutions," says Matt Price.
For example, Emcyte requires sophisticated manufacturing and warehouse space for the medical devices it produces. "We're adding warehouse space and more than doubling our manufacturing floor," says Pennie, who estimates the value of Seagate's projects over the years has totaled about $10 million. "Seagate has been able to retrofit and convert existing space and also build new space for us. It's been a great experience."
In addition, many growing companies prefer to lease space instead of tying up capital by owning a building. Because of Seagate's longtime relationship with individual investors and banks, the development company raises equity and borrows funds to secure land so it can build commercial space that is suitable for lease to a long-term user.
"We're not just a fee developer," says Bill Price. Indeed, Seagate also has skin in the game. "We always put our own money in deals," he adds.
MORE PEOPLE AND BUSINESSES COMING
Seagate's principals have weathered the ups and downs of the development cycles through the years and are cautiously optimistic about the trends in both residential and commercial development in Southwest Florida.
For starters, Southwest Florida's municipalities have been accommodating. Because they want to encourage growth, economic development officials in the region help shepherd new projects through the permitting process and local government funds infrastructure such as roads. "You don't get that in a lot of places around the country," says Matt Price.
Residential development continues to show promise as people move from northern states, attracted by low taxes and great weather. Many people who considered retiring to Southwest Florida have accelerated their plans now that technology enables many of them to work from home. "
People forget that the Baby Boomer is still very much a factor," says Bill Price. "Now you don't have to be retired to come down here and establish a residence. You can actually conduct business down here, too."
On the commercial side, Southwest Florida's business-friendly efforts are attracting firms looking to escape high tax and regulatory burdens. "That's why we're excited to be in this market," says Matt Price.