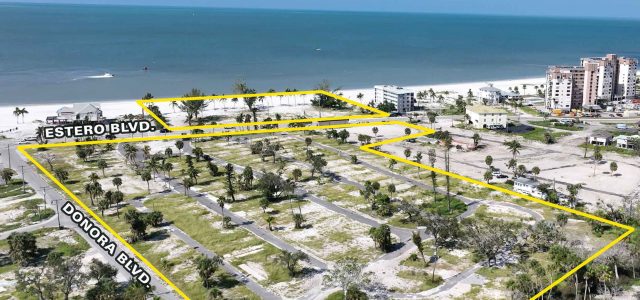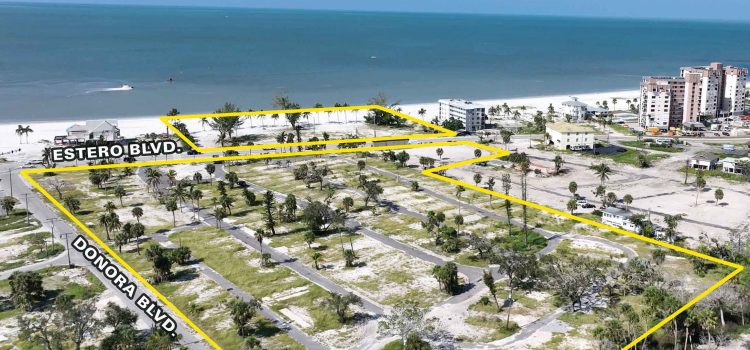 The path to recovery for Fort Myers Beach after Hurricane Ian remains a challenging journey, demanding time, resources and specialized skills to rebuild the...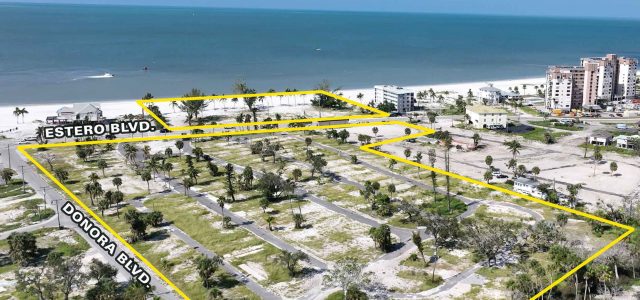 The path to recovery for Fort Myers Beach after Hurricane Ian remains a challenging journey, demanding time, resources and specialized skills to rebuild the island into a more resilient and improved state. Offering a wealth of expertise, Fort Myers-based Seagate Development Group stands ready to assist the island's residents and businesses. Since its establishment in 2015, this versatile firm has left an indelible mark on Southwest Florida. Its diverse divisions cater to high-end residential constructions, span commercial undertakings from corporate headquarters to industrial facilities, and encompass asset and property management.
Seagate's comprehensive services extend to general contracting, renovation and interior design. The company boasts a marine division handling beach restorations and seawall constructions. Additionally, it operates a division producing its aggregate materials, and acquired Earth Tech Enterprises, a site-development company, in 2021. Collectively, this comprises a workforce of around 300 employees and over $2.5 billion worth of projects currently in development.
The company possesses in-depth knowledge of building in Southwest Florida, encompassing the intricacies of permitting, adherence to building codes and the implementation of design techniques that fortify structures against inclement weather. Seagate is eager to employ this wealth of expertise in aiding the recovery efforts for Fort Myers Beach residents and businesses post-Hurricane Ian.
"We have the services, and we have the platform to be part of the rebuild of Fort Myers Beach," asserts James A. Nulf, Jr., president of Seagate Development Group. "And we're open for business. We feel very passionate that locals want to work with locals, and we're here, able and willing."
Following Hurricane Ian, the Seagate team convened to strategize on how best to assist the community, bearing in mind the devastation and trauma wrought by the storm. Over time, a clear path forward emerged.
"We're a solution to the problem that exists," Nulf explains. "And now there's a demand. The residents deserve these amenities that they're used to having. We can actually now serve the community in a better way."
DIVERSE ENGAGEMENT POSSIBILITIES
Engaging with Seagate Development Group can take various forms. Clients can opt for full-project partnerships or enlist the company for specific project components. "We want to work with other developers to build their buildings," notes Nulf. "We have the ability to take their properties through entitlement. We can provide development services; we can provide general contracting services."
While Seagate is renowned for developing corporate headquarters for companies like Scotlynn and NeoGenomics, it is equally adept at managing smaller-scale commercial and residential endeavors. Matthew C. Price, CEO of Seagate Development Group, emphasizes, "We have different project size teams. We have teams that do small projects as well, which I think kind of gets lost sometimes as our company gets bigger. But we do small projects, and we're very happy to do that."
Nulf adds, "We can provide small jobs to large-scale development to sea walls to beach restoration. No job is really too small or too big for us."
Collaborating on a residential project often paves the way for involvement in a client's business ventures, and vice versa. "Our company has so many different arms that having a relationship that you can intertwine in multiple things has given us an advantage," states Price. "That's an easy way for us to be a one-stop shop."
Nonetheless, clients also retain the flexibility to engage with Seagate in a manner that best suits them. "Each one of our companies are standalone," emphasizes Nulf. "They don't have to be integrated. We're really here to serve the client, whatever their need is."
"We play well in the sandbox with anyone," Price affirms. "If anyone has an architect that they're working with or something like that, that's totally fine. We can slide right in."
"We can do many different things, and we do many different things well," notes William G. Price, Jr., Seagate Development Group's chairman of the board.
PAVING THE WAY FOR A BRIGHTER TOMORROW
To be an invaluable partner in Fort Myers Beach's reconstruction, Seagate has engaged local government officials, residents and business proprietors in conversations about their aspirations and visions for the island's future. "We're spending a lot of time listening and hearing our fellow neighbors about what they want," Nulf states. "And what they want is development and construction of Fort Myers Beach, so they have restaurants and shops and doctor's offices to go to, because there's nothing there right now."
Cost considerations are crucial, particularly for businesses and homeowners awaiting insurance settlements. Seagate's multi-platform business structure proves advantageous in this regard.
"We think of ourselves more of a developer-contractor than a contractordeveloper," explains Matthew Price. "So typical contractors, are trying to build and make a markup on what they're building. We can't help ourselves as a developer to look at things and look at value-engineering options and ways to still build what needs to be built, but also build it the right way and in more of a cost-effective way, which has given us an advantage in the market. That's why we focus a lot on the design-build, working with customers one-on-one to build."
Initiating involvement at the project's outset holds distinct advantages. "We like to get in early in the process," Nulf highlights. "Having us involved in somebody's project from the very early stages allows us to help design it in an efficient, effective way without compromising the design."
Price underscores, "Sometimes you need someone to take a step back and really think it through to make sure that it is the most cost-effective and beneficial end product for your clients. And that's what we've been able to do and how we've been able to be successful in this business."
Fort Myers Beach bore its own distinctive character prior to Hurricane Ian, but some of its historic charm, embodied in older, less weather-resistant structures, proved inadequate when the storm struck. Seagate is experienced in honoring an area's history while constructing for the future, exemplified in the Hill Tide Estates residential development on Gasparilla Island.
"I think the biggest thing we want to do is be sensitive to what was there," reflects Nulf. "The future is probably a mix of that blend of the old historic with the new resilient property, and we're very respectful of what that means to the community and what it means for us. Ultimately, what it's going to do is be a better place.
"In my crystal ball, what I think that looks like is a blend of the old with some modernization of what people want today," he continues. "And I think some of that's yet to be determined. But I think at the end of the day, it'll make for a very nice community."
BOOTS ON THE GROUND
Seagate established an office in Boca Grande to support its endeavors in that area and intends to do the same for Fort Myers Beach. "It was important for us to be there on the ground so people could come talk to us, and it's going to be very similar in Fort Myers Beach," says Price. "We understand that Fort Myers Beach is its own place, and we want to be part of that place going forward. So we think it's important to put a presence down there."
As demonstrated by Ian and previous hurricanes, Florida's stringent building codes, implemented after Hurricane Andrew in 1992, have proven effective. Newer structures constructed in compliance with these codes fare better against storms than those predating the 1990s.
"What Fort Myers Beach didn't have was a lot of those structures," notes Nulf. "The buildings that survived are the ones that were built to the newer codes. So finished floor elevation is obviously important and having the concrete structures.
"We were really happy with what we saw from the properties that were built for the newer codes and how they held up," he continues. "And now imagine an entire island built to that code. I think it just creates a lot more sustainability."
This period also presents an opportunity for a significant renaissance. "It's a chance to have a well-established historic neighborhood be mostly rebuilt," observes Nulf. "Although it's a tragic thing that happened, it's also an opportunity to make it better. As a developer or general contractor or interior design company, we always finish a project and think about how we could do better. Here's an opportunity for the town to relook at everything and say, 'We're going to be better. We're going to come back better and stronger.'"
"One of the things that I think we can look forward to is that what happened during Ian would never happen again after the rebuild, which is something that I think is important for everyone to understand," adds Price. "The newer codes are there for a reason."
In addition to collaborating with residents, business proprietors, developers and other entities on the Fort Myers Beach revival, Seagate will contribute to the efforts with a project of its own following the acquisition of the 10-acre former Red Coconut RV Park property.
"Internally, the team's working on what the best use of the property is, what makes the most sense," says Nulf. "We're still going through that evaluation. We'll be excited to share that at the appropriate time, but we're still in the very early stages."