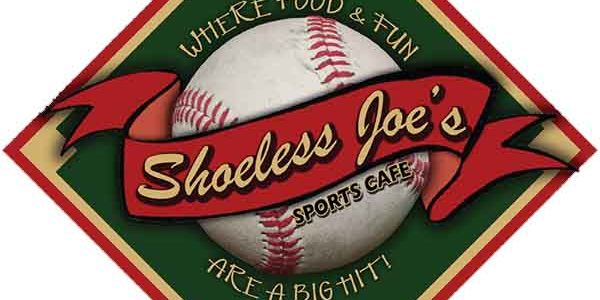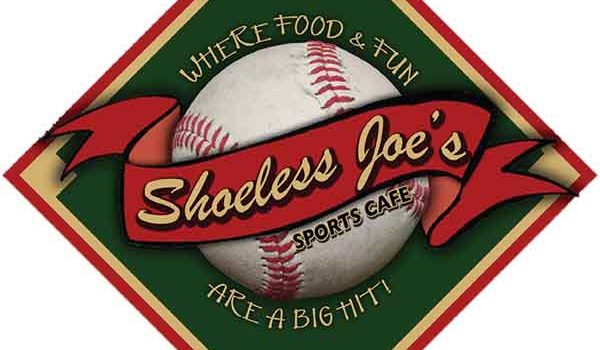 Countless restaurants in and around Bell Tower Shops have come and gone over the years. However, Shoeless Joe's Sports Café in the Crowne Plaza...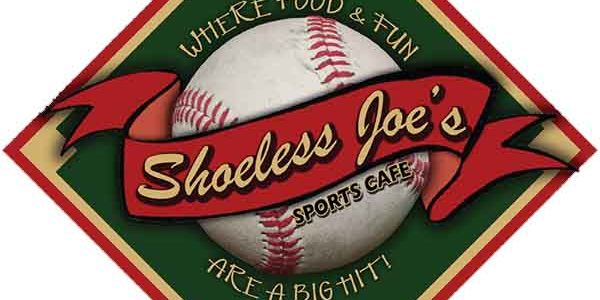 Countless restaurants in and around Bell Tower Shops have come and gone over the years. However, Shoeless Joe's Sports Café in the Crowne Plaza Fort Myers has remained steadfast, serving all-American fare and fun for 27 years.
Once known as Edison Electric, a popular restaurant that turned into a standing-room-only nightclub on the weekends, it was reimagined in 1995 with the help of famous bar and restaurant consultant John Taffer. Taffer is best known today for his successful "Bar Rescue" and "Restaurant Impossible" reality television shows.
Shoeless Joe's is named after the famous White Sox slugger, Joe Jackson. Clear columns filled with baseballs greet visitors at the entrance. The walls are lined with more than $150,000 worth of sports memorabilia, from rare photographs to sports jerseys to autographs of baseball icons including the likes of Babe Ruth and Joe DiMaggio.
Don't let the hotel location fool you into thinking it's full of tourists. Crowne Plaza General Manager Jim Larkin says, "More than 70% of our clientele are locals and it's been that way for years."
Shoeless Joe's is a family-friendly, community-oriented sports bar serving flavorful food and cold drinks, including several local craft beers.
The regular menu has remained consistent over the years, "not fancy," according to Larkin, "just simple, really good food in large portions that offer a great value."
Picture a thick, mouthwatering Angus burger in one hand and thin, crisp pizza loaded with fresh toppings in the other. In keeping with the baseball theme, you'll also find a traditional Chicago Ballpark Dog, an all-beef hotdog cooked until it achieves that perfect snap, then topped with relish, onions, peppers and tomatoes.
The wings served here are anything but ordinary; people go out of their way to get them. The pieces are big, plump, and meaty, cooked with a light breading and served with numerous sauces for dipping and mixing.
Shoeless Joe's is not just known for burgers, dogs, pizza and wings. The Friday Fish Fry has become almost as legendary as some of the sports heroes whose photos line the walls.
"It's been a staple of ours for 20 years," says Larkin. Two large pieces of white Pacific fish are cooked to order: grilled, broiled, blackened or fried. Flanking the filets are mounds of hot French fries and creamy coleslaw. It's a big plate of food for a mere $12.99.
The same fish is found in Joe's Famous Fish Sandwich, served on a soft roll with tartar sauce, lettuce, tomato and red onion. It's a best seller along with Shoeless Joe's traditional Clubhouse Club sandwich. "The club sandwich is perfect for a power lunch," says Larkin. Turkey, ham, bacon, and cheese are stacked high on your choice of bread, which includes a gluten-free option.
The menu also features pastas such as the Blackened Chicken Alfredo and an excellent Shrimp Scampi. The jumbo crustaceans are sauteed in white wine, cream and garlic sauce, then tossed with thick linguini and diced tomatoes. Crunchy garlic toast makes a perfect garnish, especially good to soak up any extra sauce.
Regulars rave about the chicken noodle soup, calling it as good as, if not better than, grandma's. A hearty soup with vegetables such as carrots, celery and onions, it's loaded with chunks of chicken and has been a menu staple since day one.
Fresh salads make a good meal for patrons seeking lighter fare, and they come with clever names such as Ty Cobb Salad, Jimmy The Greek Salad and a rave-worthy Asian Chicken Salad with teriyaki chicken, Chinese noodles, almonds and mandarin oranges in a sesame ginger dressing.
It's not just lunch and dinner here. You can start your mornings with coffee and a side of sports. Shoeless Joe's is open for breakfast. The omelets are particularly noteworthy, made to order with as many ingredients as you can fit into the pan.
Besides the great food, patrons come for the fun, a few arcade games, and most importantly, unlimited television access to their favorite teams and sports. Shoeless Joe's has acquired all Direct TV sports packages including baseball, football, hockey, soccer, racing and more. "If it's televised, you can see it here," Larkin says.
Managers make it a point to show every NFL game on Sundays. With a private room for large groups and events, the restaurant is a popular destination for hosting NFL fantasy football draft parties over the summer, complete with food and drink specials, a league commissioner T-shirt, and pens and notepads.
During college football season, you'll find the Ohio State Alumni Fan Club here, as well as a group of Notre Dame fans. Professional teams see large contingents of New York Giants Fan Club members and Miami Dolphins fans.
Sports fans are in luck, as the restaurant also offers a special Game Time menu with food and drink specials available only during the game. Gamewinning specials range from traditional eats including Loaded Nachos and Burger Sliders to specials on drafts, pitchers and buckets of domestic beer.
It's a big space with nearly 50 televisions, both inside and on the covered, dog-friendly patio. The outdoor space is also home to live entertainment on Friday nights and karaoke on Saturdays.
Whether you've just come from work or your child's soccer practice, Shoeless Joe's is a place where everyone can feel at home, have fun and enjoy quality food with exceptional value.
Shoeless Joe's Sports Café is located at 13051 Bell Tower Drive in Fort Myers. Open at 6:30 a.m. for breakfast daily, closing at 11 p.m. Sunday through Thursday and 1 a.m. Friday and Saturday. The kitchen is open until 10 p.m. weekdays, 11 p.m. weekends. Happy Hour is daily from 4 p.m. to 8 p.m. with discounted drinks and select appetizers. Private dining and event space is available. For more information, call 239- 437-0650 or www.Shoeless-Joes.com.