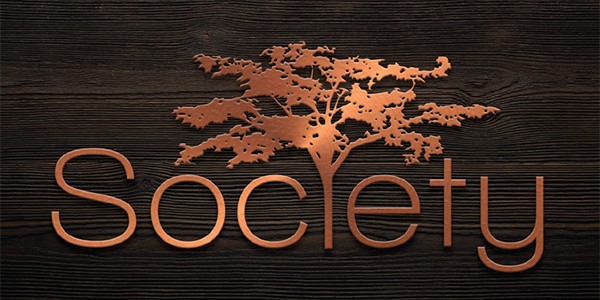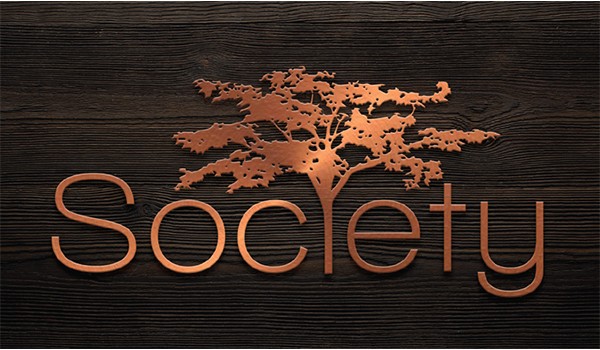 For years, visitors to the Bell Tower Shops in Fort Myers have watched Society take shape at the property's north end, wondering what it...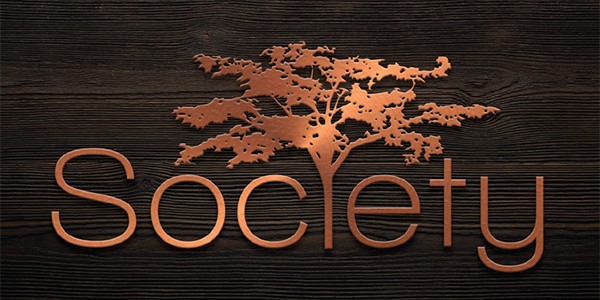 For years, visitors to the Bell Tower Shops in Fort Myers have watched Society take shape at the property's north end, wondering what it was and whether construction would ever be completed. At long last, it appears the innovative restaurant is ready for its close-up.
Although final permits and approvals were pending at press time, developer Brad Cozza and several investment partners seemed confident that Society would open in early November. Judging from a pre-opening tour in October, the finished product will be worth the wait.
Encompassing 14,800sf, Society is designed to be a premier dining establishment as well as an upscale venue for special events and late-night entertainment. Visually, the two-story concrete structure is striking; its sleek, contemporary looks more in line with a metropolitan museum of modern art than a Southwest Florida restaurant. The layout is similarly impressive, providing various options for eating, drinking and socializing under air, under cover on the patio or under the stars.
Cozza says the idea behind Society was to make it "approachable but different," while also fitting into the local marketplace. This meant scrapping the original concept for the project, which first launched in 2013. Initially known as HaVen, the property was conceived as a high-tech gastro lounge modeled after the original HaVen in Miami. But after ongoing development delays and permitting snags, Cozza and his investors rethought their plans for the massive space, which was already partially built.
"We sort of reverse-engineered the space," says Cozza. "We realized there was a need in the area for a cool place to go for entertainment, as well as private-label dining and high-end event space with catering." In creating a new concept for their restaurant, Cozza and his partners also changed the name to reflect their objective: To be a dynamic venue where people can dine and socialize.
Society's private and semi-private rooms make it ideal for corporate meetings and private parties, as well as everyday dining.
East Dining Room. Society's main dining area seats approximately 90 and connects to a patio with additional seating via a "Euro Wall" of sliding, stacking glass doors.
Executive Dining Room. Perfect for business meetings and medical groups, this private room seats 12-14 people and is equipped with a flat-screen TV for presentations. A focal point is the stunning Live Edge dining table. Unlike a ruler-straight table edge, a live edge follows the natural grain and curve of the wood. Society's was handcrafted in Canada from a contiguous piece of hardwood.
West Dining Room. A video wall and ample space make this a unique backdrop for entertaining groups of up to 50. Besides videos, the high-tech wall can be customized to project largerthan- life photos, videos, corporate logos and other images. Consequently, the room is especially well suited for wedding receptions, birthday parties and other special occasions.
For the after-dinner and late-night crowds, The Treehouse is Society's open-air rooftop bar. From high-top tables and banquettes, guests may socialize, sip specialty cocktails and order from an abbreviated menu of tapas and snacks, all while enjoying live entertainment from local and regional bands. The space also includes a fire pit, herb garden and a semi-private area for special events.
With so many different places to socialize, network and dine, Society is expected to attract a varied customer base at lunch and dinner. "We want to cater to everybody," says Cozza. While that can be a dangerous proposition in Southwest Florida, Society seems to have all of the ingredients to succeed, including a nationally acclaimed executive chef.
Chef Todd Erickson is a graduate of the highly regarded Culinary Institute of America in New York and a partner in two popular restaurants on Florida's east coast (GLAM in Miami and Huahua's Taqueria on South Beach). But to some foodies, he may be better known as the chef from Food Network's "Beat Bobby Flay" cook-off. Earlier this year Erickson succeeded in doing just that, winning a Salisbury steak competition with the celebrity chef.
Now he's bringing his culinary artistry to Society with a seasonal menu of modern American cuisine. In addition to wood-fired steaks, global tapas, raw-bar items and sushi, the menu also includes "indulgent side dishes," as well as a few decadent desserts. Erickson describes the items as "familiar but unexpected." For example, the pork chop on Society's dinner menu isn't just a seasoned, grilled piece of pork; Erickson marinates his in sweet tea before cooking and then topping it with minted peach preserves.
Other Erickson originals can be found under Small Plates. For instance, the Jumbo Lump Crabcake is served with avocado remoulade, pickled okra and a petite herb salad; the Duck Meatballs are made with foie gras butter, sour orange emulsion and pickled mustard seed, and served with grilled toast.
Bigger appetites may want to consider the Wood-Fired Grill and Large Plates selections. The former features 6-oz. and 8-oz. Filet Mignon, a 14-oz. New York Strip and a 32-oz. Tomahawk Rib Eye, served with a choice of butter (gorgonzola, jalapeno ponzu or wasabi horseradish) or sauce (marrow bone demi-glace, béarnaise or pink au poivre).
In addition to fresh, local fish entrees, Society serves a heavenly Miso Roasted Black Cod, served with "forbidden rice," Peruvian corn salad and shiso vinaigrette. Another interesting entrée is a steak that will delight vegetarians — the Wood-Fired Cauliflower Steak, served with parsnip puree, herbed farro, roasted grapes and almond pesto. Noteworthy sides include Patatas Bravas (Spanish home fries with smoked paprika aioli) and a Four-Cheese Mac & Cheese topped with buttered breadcrumbs. Some of the same items appear on the lunch menu, which also includes sandwiches, burgers and tacos, among other selections.
At press time, the partners were considering launching a weekend Jazz Brunch with live entertainment, starting in January. But for now, they're more focused on Society's successful opening and upcoming season. They've also hired a full-time events manager who is busy taking reservations for holiday parties.
(Society is scheduled to open in November in the Bell Tower Shops at 13499 Bell Tower Drive in south Fort Myers. Open 7 days for lunch and dinner. Hours: 11:30 a.m. — 11 p.m. Sunday through Thursday, and as late as 2 a.m. on weekends. Happy Hour drink specials daily from 4-6 p.m. downstairs and 4-7 p.m. at The Treehouse. Reservations accepted for on-site dining, private parties and catered events. Phone: 239-334-0900 or visit societyfortmyers.com.)