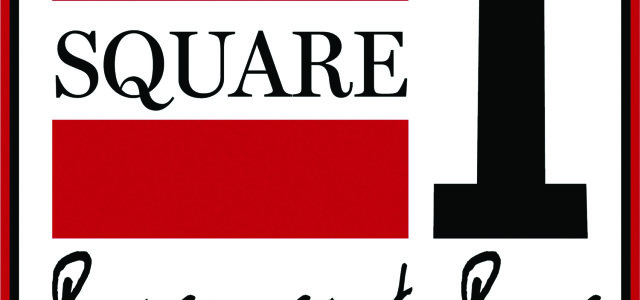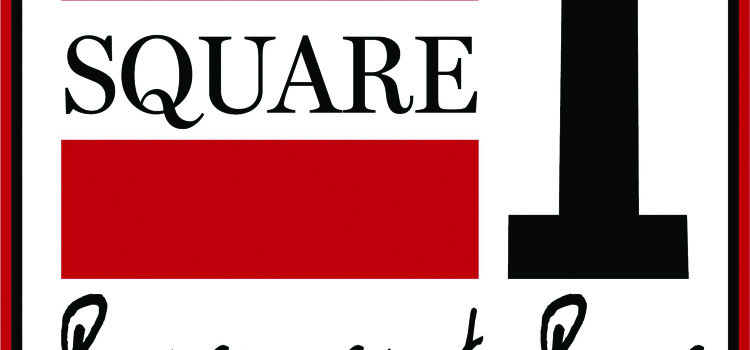 Although the term suggests a setback of sorts, finding yourself back at Square 1 means something far different to burger lovers, namely an outstanding...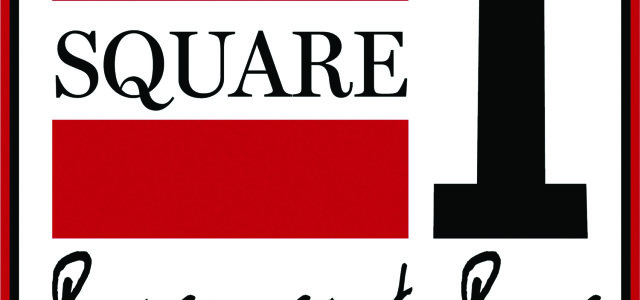 Although the term suggests a setback of sorts, finding yourself back at Square 1 means something far different to burger lovers, namely an outstanding meal.
Located in Page Field Commons in Fort Myers, Square 1 Burgers & Bar is unlike any other casual-dining restaurant on Florida's west coast and far superior to a typical burger joint. Local diners know that now, but weren't quite sure what to make of the place when it opened in 2012. Since then, its unique appeal has drawn a growing fan base.
The décor is extraordinary, with original touches that juxtapose Beverly Hills glamour and Wild West ruggedness. In addition to a mix of crystal and antler chandeliers, there are authentic cowhide-upholstered booths, eclectic artwork and flat-screen TVs around the indoor/outdoor bars. All help to create Square 1's one-of-a-kind, "sexy saloon" motif found at all six locations of the Tampa-based chain.
Like the décor, Square 1's menu is equally distinctive, with options not found on most restaurant menus, including Kobe, lamb, duck and buffalo burgers. Subject to availability, meats such as elk, venison, ostrich and gator will appear on the menu, which frequently features new items and gets a total makeover twice a year.
The restaurant is also known for its outstanding side dishes and appetizers, some of which could substitute for a meal. Case in point: the exceptional Homemade Double-Dipped Onion Rings, which are total perfection in terms of thickness, crispiness and flavor. A bargain at $7.99, the oversized appetizer is offered all day on Wednesdays for just $3.
The onion rings are among various items served with Square 1's very own Sooner sauce, which resembles a remoulade but has a more complex, zesty flavor. Its main ingredients are a buttermilk ranch dressing and chipotle sauce, the latter providing just enough heat to spice up any dish. It's great as a dip, drizzle or condiment.
Naturally, burgers are the main attraction at Square 1, which offers something for everyone and even has a children's menu for the 10-and-under crowd. If you're in the mood for something different, try one of the eight Specialty Sandwiches, such as Mary's Lamb Burger (with herbed goat cheese, grilled red onion, lettuce, tomato and dijonaise on a brioche bun) or the Cajun Salmon Burger (chopped salmon with cilantro, garlic and spices served on a sesame seed bun with caponata aioli and coleslaw). Any of the more exotic proteins, including buffalo and duck, may also be substituted for any of the Angus Beef Burgers — a can't-miss choice for traditionalists with a taste for top-quality meat char-grilled to perfection. All are made with Meyer Natural Angus beef from cattle raised without hormones or antibiotics, resulting in superior marbling, juiciness and tenderness.
There are almost a dozen different burger selections, ranging from the very basic Old-Fashioned (a beef patty grilled to order, served with or without American cheese, red onion, dill pickle and mustard) to the somewhat embellished Drunken Pig and Bull®. The latter is an original creation combining beef and wild bourbon pulled pork, pepper jack cheese, double-dipped onion rings and Sooner sauce on a sesame seed bun. Other favorites include Sooner Sliders (a choice of 3 mini burgers), the Rise & Shine (applewood-smoked bacon, caramelized onions and Gruyere cheese topped with a fried egg on a brioche bun) and the Poblano Peno (a fiery hot creation containing roasted poblano chiles, jalapeno peppers, Swiss cheese and all the trimmings, topped with cilantro-lime cream sauce).
In addition to beef burgers, there are a number of vegetarian, chicken and turkey burgers that are nothing like the bland patties served at most restaurants. Vegans and meat eaters alike will appreciate the X-Rated Grilled Cheese, made with Gruyere and sharp cheddar cheeses, layered with dill pickle, beefsteak tomato and a dab of mayo, and melted between two slices of grilled sourdough bread. Not surprisingly, it's one of Square 1's best sellers.
All sandwiches come with a choice of French fries, steamed broccoli, baked beans or cole slaw. For a nominal charge, diners may substitute sweet potato fries, fried jalapenos, mac 'n cheese or onion rings, or add an item to their salad or sandwich (applewood-smoked bacon or a grilled chicken breast, for instance).
To drink, Square 1 offers several malts and shakes (alcoholic and non-alcoholic), soft drinks, wine and a full liquor bar, as well as an impressive variety of craft beers. Beer tastings are held every quarter (the next will be in late September) and in honor of Oktoberfest, Hofbrau is being served while supplies last. There's also a daily Happy Hour that lasts almost the entire day (11 a.m. — 7 p.m. and 10 p.m. — close).
Prices at Square 1 are commensurate with quality and therefore, tend to be a bit higher than at similar eateries (in the $9-$12 range). But for those who demand an exceptional burger, it's well worth it.
(Square 1 Burgers & Bar is in Page Field Commons at 5031 S. Cleveland Ave. in Fort Myers. Open for lunch and dinner 7 days from 11 a.m. until 11 p.m. Sunday — Thursday and until midnight on Friday and Saturday. Full-service catering for meetings and special events. Take-out available. Full liquor bar and daily Happy Hour. Phone: 239-931-8111. Website: www.square1burgers.com)