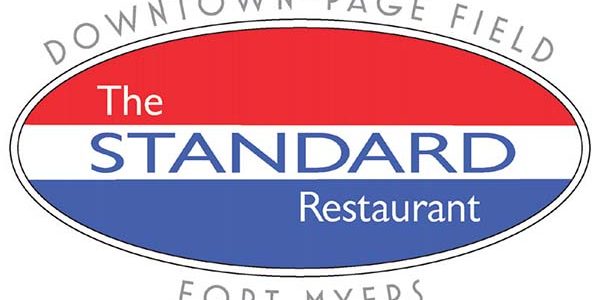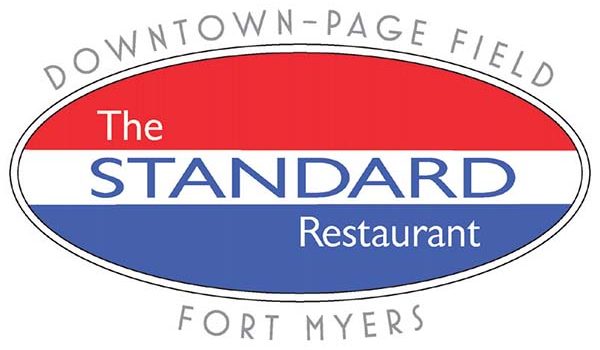 For six years, The Standard has been a downtown Fort Myers dining destination offering great food and service, as well as an eclectic lineup...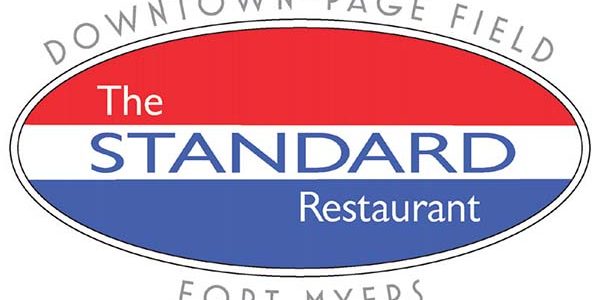 For six years, The Standard has been a downtown Fort Myers dining destination offering great food and service, as well as an eclectic lineup of stellar entertainment.
So after developing a loyal follow­ing in its downtown location, adding another restaurant seemed natural, and that is exactly what owner Chris Blauvelt did in February this year.
The Standard's second Fort My­ers home is in Page Field Commons, close to the intersection of U.S.41 and Fowler Street, in the building formerly occupied by Square 1 Burgers.
The new decor is open and bright with modern chandeliers dripping from the ceilings and pendant lights hanging over the 21-seat bar. It's the inspiration for the future 21 Club that Blauvelt is working on opening as a reward for regular customers.
Blauvelt says that this is a great location because it's so central and convenient for people who don't always want to drive downtown. Also, there's an abundance of parking.
You'll find the same mouth-watering menu and sometimes outrageous enter­tainment in the new restaurant, but in a much bigger space. The bar is large and airy with sliding glass windows opening on to a spacious, covered, pet-friendly patio.
Executive Chef Jeremy Kurtz, affec­tionately named "Red" because of his fiery hair, specializes in seafood. There is an entire section on the menu dedi­cated to sea-based creations, including the Jerk Mahi, the chef's favorite.
Chef Red prepares it by rubbing the fish with a special jerk seasoning, then sears it, coats it with a honey chipotle glaze, and presents it with a side of sweet and sour vegetables.
A flavorful seafood starter is Shrimp Palomino, created by mixing pomodoro sauce with heavy cream and parmesan to make a savory base for the star of the dish, the shrimp. It is then served with sautéed zucchini squash and tomatoes. Roasted garlic ricotta, drizzled with balsamic glaze and topped with fresh basil, is placed neatly in the center of the dish.
Chef Red is not the only one with a dedicated menu section. Owner Chris Blauvelt also has "Chris's Deli Days," featuring items that pay homage to his decades-long history in the deli and meat processing business in New York and New Jersey.
When he first opened The Standard, Blauvelt focused on many of the dishes he knew well, like those offered in the delis where he got his start. While the menu has evolved, items such as Chicken Parm and Meatloaf Parm remain. These meaty dishes are served in a toasted hero roll.
All meats served at The Standard are cut and trimmed in house. Also made in house are pastrami, corned beef, and sausages. Blauvelt hosts sausage-making classes, which sell out. He has more than 100 sausage recipes and rotates them for his classes and restaurant specials.
You can find his version of Italian sausage on the Sausage Parmesan Sandwich. It's covered in homemade marinara sauce and roasted garlic ricotta.
The Radio City Sandwich is a popular menu staple. It's inspired by a sandwich referred to as #7 on the menu at Radio City Deli in New York City, a spot Blauvelt used to frequent. It fea­tures homemade pastrami and corned beef, topped with coleslaw and Russian dressing between slices of rye bread brought in from New Jersey.
The fries are hand cut, and BBQ chips are made to order. Especially popular is the Blues and BBQ, a tower of chips topped with warm blue cheese, bacon and green onions.
A scratch kitchen allows the kitchen staff room for creativity with side dish­es and specials. Brisket is sometimes smoked in house and mashed potatoes are often spiked with ingredients such as cheddar cheese and onions.
Decadent and comforting best de­scribe BBQ Pork Mac & Cheese. The meat is slow roasted for six hours until it almost falls apart. Then it is tossed in tangy barbecue sauce and covered with mounded macaroni and a blend of five cheeses. Atop it all is a sprinkling of crispy fried onions.
Steak Frites has been a menu staple since day one and is still wildly popular. It is marinated and grilled hanger steak, drizzled with chimichurri sauce, topped with fried onions, and served with garlic parmesan fries.
New to the menu this season is a succulent Maple Glazed Blueberry Pork Chop, a 12-ounce bone-in pork chop in a maple blueberry glaze.
Also new is a private, interactive dining experience with Chef Red, where he cooks tableside for parties ranging from four to 15.
Vegans and vegetarians also have a seat at The Standard table.
"We make a concerted effort to ac­commodate diners with specific dietary requests such as gluten-free and vegan," Chef Red says. Blauvelt even makes a vegan sausage that is partnered with dairy-free cheese for a savory sandwich.
Additional vegetarian examples in­clude the Savory Black Bean Quinoa Burger, and vegetable grain bowls.
Brunch has become legendary at The Standard. It's offered both Saturday and Sunday when that famous Radio City sandwich is converted to South­west Hash, a dish featuring homemade chicken chorizo with onions, peppers, and home fries, topped with eggs, cheese, salsa and pico de gallo.
Chicken and Waffles is a Standard showstopper. Marinated, hand trimmed, and hand breaded chicken is stuffed between crispy Belgium waffles, and sprinkled with powdered sugar.A large knife serves as a skewer to keep the stack intact, and maple syrup comes on the side.
The introduction of Drag Queen Brunch was a turning point for the restaurant. It evolved into Drag Queen  Bingo on Thursday nights. Blauvelt then introduced Drag Queen Karaoke on Saturdays. This event became so suc­cessful that he erected a stage, and pro­vided a sound system and lighting for the show. The stage set-up is even larger at Page Field, and perfect for Make Up and Mimosa's Drag Queen Brunch on the first Sunday of the month.
The Standard's bar at Page Field is also impressive. There are nearly two dozen beers on tap, many local, along with The Standard Ale, which is a red ale brewed specifically for the restaurant. There are also taps dedicated to wine.
Mimosas and Bloody Marys are not only bottomless for brunch, but also ev­ery day, all day long. For a set price, cus­tomers can sample distinctive drinks like Bloody Marys produced by infusing vodka with celery, limes, and olives, or tequila infused with pineapple.
Blauvelt is not only passionate about giving guests a good time, but also about giving back to the community.
He said that when he started Drag Bingo, it was tied to charities. Take Me to Church, the drag queen brunch host­ed downtown, donates money to local churches. In the year before COVID, the business donated more than $50,000 to local charities. "With two locations, we should be able to give back even more and have a lot of fun while doing it."
Family friendly and serving over­sized portions of made-to-order cuisine, The Standard at Page Field adds a deli­cious dose of dining fun and entertain­ment to the neighborhood.
The Standard is located in Fort Myers downtown at 1520 Broadway and in Page Field Commons at 5031 South Cleveland Avenue. Open Monday- Thursday from 11am-9pm, Friday from 11am-10pm, Saturday from 9am- 10pm and Sunday from 9am- 3pm. Happy Hour Monday-Saturday from 11am-6pm with food specials from 3pm-6pm. Full liquor bar, dining room, private room, outdoor patio and cater­ing. For more information and enter­tainment schedule, call 239-931-1240 or visit thestandardfortmyers.com.