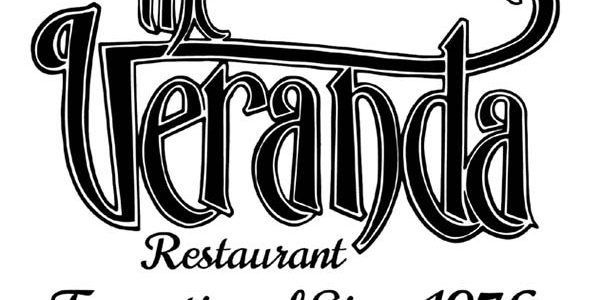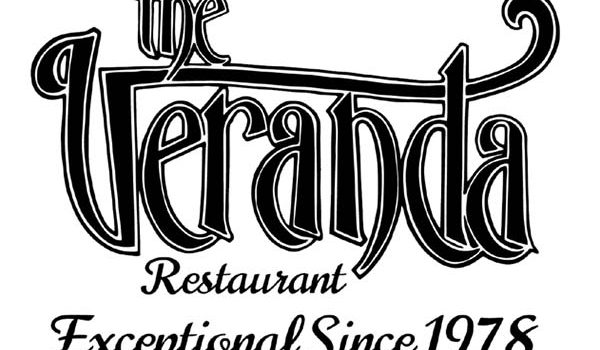 It's nearly impossible to think of a restaurant in Fort Myers that is more iconic than The Veranda. Residing in two turn-of-the-century homes in...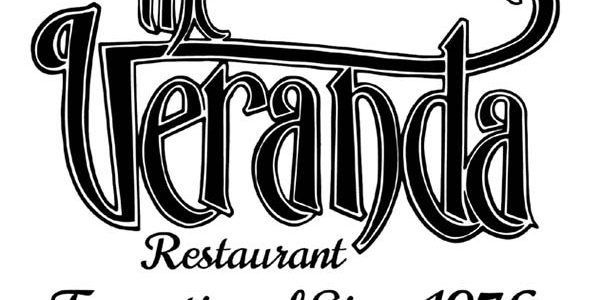 It's nearly impossible to think of a restaurant in Fort Myers that is more iconic than The Veranda. Residing in two turn-of-the-century homes in downtown Fort Myers, the restaurant – famous for its sophistica­tion and service – celebrates its 44th anniversary this year.
Paul Peden bought the Victorian homes on the corner of Second Street and Broadway in 1978, transforming them into downtown's first fine dining establishment, where stepping through the doors feels like stepping back in time.
"You can tell by the look on some peoples' faces when they walk in for the first time, that they didn't expect what they see," Peden says.
The home's interior and exterior have been meticulously maintained through the decades. The bar is cozy, dimly lit, with high-back chairs, vintage photos and piano music as a backdrop. It just feels special. Besides seating inside the historic dining room, The Veranda is also known for its roman­tic, flowering courtyard with twinkling lights.
The setting is a big part of the dining experience here, which brings a com­fortable elegance. So is the service, ac­cording to Peden, who emphasizes the important role of the team. Members of the wait staff have a long tenure here and are at the height of their profession. They are knowledgeable, attentive and personable.
When it comes to fine dining, The Veranda has all bases covered from perfectly set tables to classic tableside food preparations, such as Caesar Salad. Servers meticulously mash gar­lic and anchovies in a large bowl before whisking in lemon juice, mustard, pas­teurized egg yolk, Worcestershire sauce and finally olive oil, in a thin stream.
The Chateaubriand is also fin­ished tableside. This hearty beef ten­derloin is meant for two. Cooked until juicy and tender, the meat is sliced and plated, alongside a healthy portion of vegetables, potato and béarnaise sauce.
Baked Rack of New Zealand Lamb is another signature dish, served with a succulent rosemary merlot sauce.
From the mashed potatoes to the bread, everything at The Veranda is made from scratch.
"It's all done here and is one of the many things that helps to create the vibe of the restaurant," Peden says. "It's a one-of-a-kind property. You just can't duplicate this."
New to the menu is Chilean Sea Bass in a pistachio crust that adds both texture and flavor. It's served over rich, creamy Parmesan-Reggiano risotto. The Veranda Wedge Salad is also new, served with a fried green tomato for both a twist and a nod to some of the menu's other Southern cuisine staples.
The Southern Grit Cake is a longtime favorite starter. Pepper jack cheese is melted into the creamy grits, then topped with flavorful, grilled An­douille sausage. The Southern Sam­pler is a signature seafood entrée that includes Florida grouper, Gulf shrimp and sea scallops with a decadent pro­sciutto cream fettuccine.
Throughout the last decade, lighter menu items and gluten-free selections have been added to accommodate special diets. However, this is not a restaurant where one should ever skip the homemade desserts. Top of the list is Bananas Foster, which prepared tableside is more like a dinner show than a dessert. It's a sizzling produc­tion that fills the dining room with an intoxicatingly sweet aroma. Brown sugar and butter are heated, rum and banana liqueur create a brilliant flame, and a sprinkling of cinnamon adds a sparkling effect. Fresh bananas are warmed in the sauce and then spooned into a bowl of ice cream. The remaining caramelized sauce is drizzled on top for the finishing touch.
"Our team has been doing this for a long time and they really know the business of taking care of people," says General Manager Dennis Genge, who has been with The Veranda since 2000 and curates the restaurant's wine list, finding selections from around the world in a variety of vintages.
"We still work hard every day to im­prove our food and service; we are never satisfied," adds Peden, who has operated nearly 30 restaurants in his career. "We are constantly evolving to meet the chang­ing tastes of our patrons. From the front of the house to the back of the house, everyone works very hard to make it a great experience for our guests every time they dine with us, and I think it shows."
The Veranda is located at 2122 Second St. in downtown Fort Myers. The bar and pi­ano lounge open at 4 p.m. Monday through Saturday with live entertainment. Dinner is from 5 p.m. to 8:30 p.m. Monday through Saturday. Private dining is available for 10 to 400 guests. Reservations are encouraged. For more information, call 239-332-2065 or visit www.VerandaRestaurant.com.