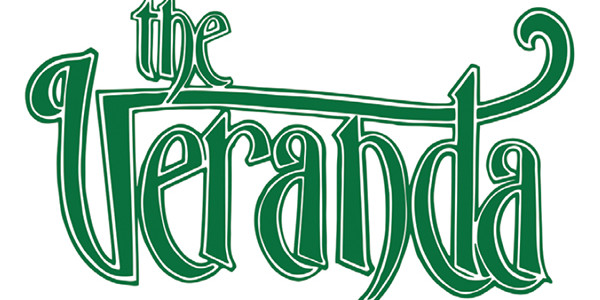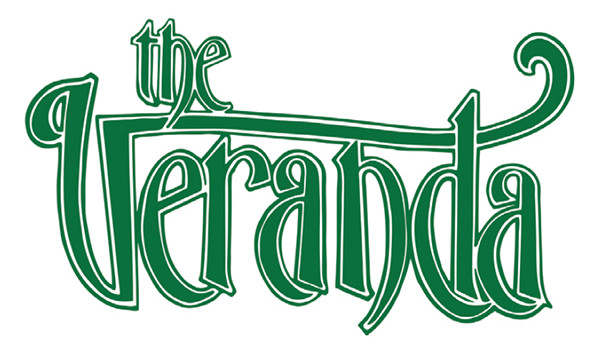 While fast-casual restaurant chains continue to proliferate in Southwest Florida, fine dining establishments are becoming all but extinct. Of the few local survivors, none...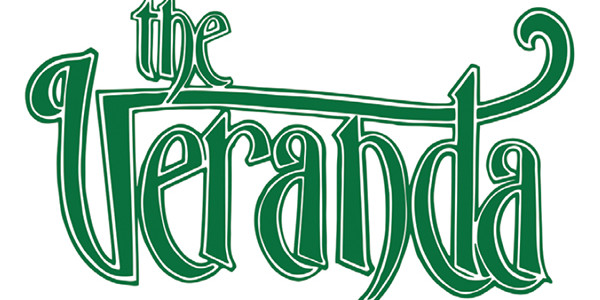 While fast-casual restaurant chains continue to proliferate in Southwest Florida, fine dining establishments are becoming all but extinct. Of the few local survivors, none is as elegant or as celebrated as the Veranda in downtown Fort Myers. Now, just two years shy of its 40th birthday, it remains as fresh and appealing as the day it opened.
Located at the corner of Second Street and Broadway, the Veranda has been serving award-winning "continental cuisine with a southern regional twist" since 1978. However, fabulous food is just one aspect of this venerable institution's enduring appeal. Its unrivaled antebellum ambience and Old Florida style also have helped create the Veranda's uniquely timeless atmosphere — one that makes guests feel as if they've stepped back in time. In a way, they have.
The restaurant is actually two separate homes that were built at the turn of the century and conjoined by a subsequent owner. Many of the original architectural elements remain, including two fireplaces and many of the doors, windows and floors. There's also a tropical garden courtyard, which has been enhanced and meticulously maintained over the years. Complete with a Koi pond and seating, this stunning focal point is the frequent site of weddings and private parties. It is also popular with diners, weather permitting.
To his credit, owner Paul Peden has kept the Veranda up to date without sacrificing its authenticity. This has required subtle, ongoing refurbishment, which in the last year has included remodeling and redecorating the restrooms, replacing some of the French doors, and reupholstering bar stools and couches in the lounge and dining rooms.
Similarly, Peden has kept menu changes to a minimum over the years, with the exception of periodic, seasonal tweaks. Under the direction of new Executive Chef Daniel Frier, the Veranda's culinary staff transforms ordinary dishes into extraordinary creations at lunch and dinner.
Under "Veranda Specialties," there are more than a dozen different fish, beef, chicken and lamb entrees, each as tantalizing as the next. Examples include the popular Bourbon Street Filet (twin tournedos of beef tenderloin in a smoky, sour mash whiskey sauce); the Southern Sampler (a mixed grill of fresh fish, Gulf shrimp and large sea scallops served with prosciutto cream fettuccine); and Baked Rack of New Zealand Lamb (served with a rosemary merlot wine sauce).
Keep in mind, these are just main course highlights. The menu also includes a variety of appetizers, soups, salads and desserts. Noteworthy appetizers include the Veranda's famous Southern Grit Cakes (with pepper jack cheese and grilled Andouille sausage), Escargot in Puff Pastry (with Stilton bleu cheese sauce) and Artichoke Fritters (stuffed with blue crab and served with a béarnaise sauce). Standouts in other categories include the Fried Green Tomato Salad (with bits of ham and topped with a crumbled bleu cheese dressing) and the Warm Southern Pecan Praline Tart (with vanilla ice-cream).
The daytime menu features its own list of specialties that range from Fresh Salmon (herb-crusted and served over orzo with fresh spinach, tomatoes and a lemon beurre blanc) to the Veranda's Crab Cakes (lightly seasoned and served with homemade Cajun remoulade), among others. There is also a daily Chef's Special, daily Lite & Luscious Specials, Light Casuals (soup, salad and appetizers), several larger salads (including Mandarin Chicken and Veranda Beef & Bleu) and Courtyard Sandwiches (on freshbaked bread and served with potato salad, French fries or fruit).
Without fail, the Veranda makes any lunch or dinner seem like a special occasion. Maybe it's the flawless service delivered by tuxedoed waiters or the tables topped with crisp linens and fresh flowers. Or maybe it's the expectation of being surrounded by like-minded patrons who honor the restaurant's "dressy casual" dress code (i.e., no jeans, sneakers, t-shirts or shorts at dinner). Certainly, it's not the prices, which average $8-$14 for lunch and $28-$39 for dinner entrees. Entrees come with a side of vegetables, chef's starch and a house salad, preceded by a basket of fresh-baked oatmeal molasses bread and corn muffins served with the restaurant's homemade, Southern pepper jelly.
Music has always been a staple of the Veranda and from 7 pm – 9 pm, Thursday through Saturday, pianist Rick Russell entertains in the lounge. The property also does a huge on-site private event business. Besides the courtyard (which can accommodate up to 60), there are five different banquet rooms for groups of up to 30. Also, during the holidays (Thanksgiving, Christmas Eve and New Year's Eve), the Veranda offers special all-inclusive menus. Those nights tend to book up quickly, so it's advisable to make your reservations now.
(The Veranda restaurant is at Second Street and Broadway in downtown Fort Myers. Lunch is served Monday – Friday, 11 am – 2 pm, with a mid-day menu available from 2 pm – 4 pm. Dinner hours are from 5:30 pm – 10 pm Monday – Saturday. Closed Sundays. Full liquor bar; Happy Hour in the lounge daily from 4 pm – 7 pm. Dressy casual attire. Reservations recommended. Phone: 239-332-2065; Website: www. verandarestaurant.com.)