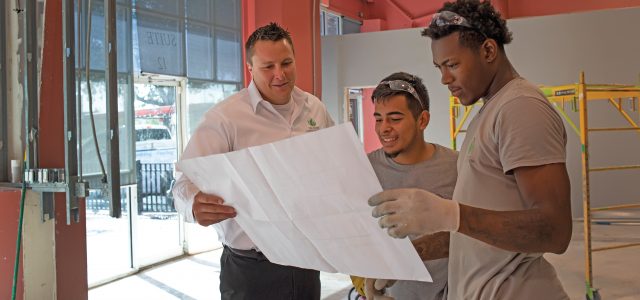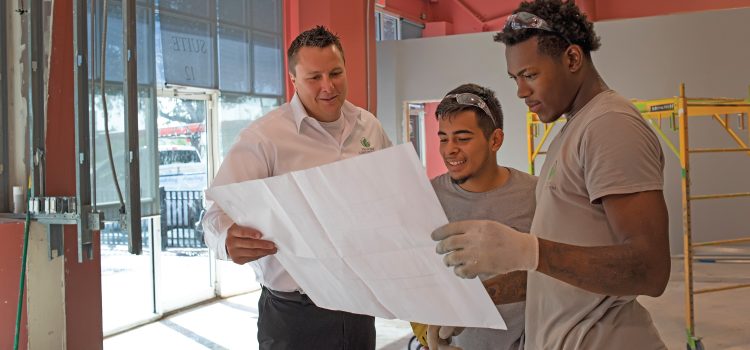 In 2016, Marc Devisse was attending a golf tournament organized by the Bonita Springs Chamber of Commerce when the group's president suggested that Devisse...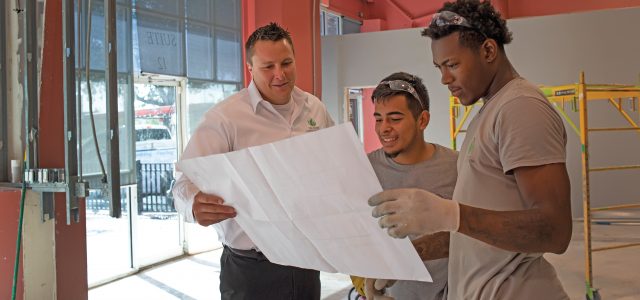 In 2016, Marc Devisse was attending a golf tournament organized by the Bonita Springs Chamber of Commerce when the group's president suggested that Devisse run for city council.
Despite his lack of political experience, Devisse jumped into the race, campaigning nonstop around town even as he was growing the company he had founded 10 years earlier, Tri-Town Construction.
People who know Devisse weren't surprised. After all, the 36-year-old entrepreneur is known for his community passion and philanthropy.
"He's further ahead than many of his peers in that he very much wants to give back and he wants to do it in a smart way," says Carolyn Rogers, vice president of development and communications for the Southwest Florida Community Foundation.
An intimate level of community involvement is Devisse's trademark, and a primary reason for his company's success. Between 2017 and 2018, Tri- Town Construction nearly doubled its revenue to $8 million, a feat that Devisse says he hopes to repeat in the near future.
"He works just as hard making a difference outside of his business," says Jeanne Sweeney, founder and CEO of the Above Board Chamber of Florida, to which Devisse has belonged for years. "That's a (rare) attribute. He cares about his community and his people."
ENTREPRENEURIAL DREAM
Currently, Tri-Town has three divisions: residential, commercial and roofing. In addition to home renovations, the 24-person firm specializes in using environmentally sound green building techniques and supplies for its commercial interior build-outs. While Tri-Town has transcended its humble beginnings, Devisse says it all started with an entrepreneurial dream.
Devisse, who grew up bilingual thanks to his French-speaking parents, recalls always wanting to be a businessman and not letting early setbacks dampen his heart's desire. At the age of 12, Devisse learned a difficult lesson after advertising pet-sitting services in his neighborhood. Due to spelling errors on the flyers he made and distributed, Devisse's pet-sitting business never got off the ground. Later, in high school, he seriously considered buying the agricultural feed store he managed instead of going to college. Although college won out, the dream of running his own business was never far from Devisse's thoughts.
Rich Galvano, the president of Galvano Real Estate, Construction and Development, recognized Devisse's entrepreneurial ambitions early on when he hired the college student as his assistant. "I saw a lot of tenacity and a guy who was motivated to create something. I immediately took a shine to him," recalls Galvano.
Devisse learned the development business from Galvano, who encouraged him to obtain his general contractor's license after graduating with a marketing degree from Florida Gulf Coast University. "You're a shooting star and you're the kind of guy who is going to have your own company," Galvano remembers telling the young entrepreneur.
When he established Tri-Town Construction in 2006, Devisse started with small renovations, billing less than $1,000 for each job. "There was not much work we turned down," he says, recalling the unconventional way he landed Tri-Town's first big project just months after the company started. Stemming from a conversation he struck up with a fellow bar patron, Tri-Town was awarded a $10,000 job to repair the customer's lanai.
Tri-Town Construction launched as one of the worst recessions in decades was poised to hobble Southwest Florida's economy and devastate its construction industry. However, because Devisse self-funded Tri-Town and started small, he had low overhead and little debt. This gave him the cost advantage on jobs, even with the economic odds stacked against him.
To build business, Devisse prospected around large residential developments and began building rapport with members of management. Tri- Town proved itself capable and reliable, earning the trust of property managers and residents alike. "We created good relationships and then we became their go-to," Devisse says. "Some of our customers even had us on speed-dial." Tri-Town also developed a reputation for repairing Chinese drywall, remediating mold, and for "doing the job right."
Ultimately, starting out during the recession proved to be a blessing in disguise, says Devisse, who invested all of his early profits back into Tri-Town. "I had great credit so that made it easier to get loans for work trucks," he says.
MORE SERVICES FOR CLIENTS
As the company's excellent reputation for residential renovations grew, customers started approaching Devisse to see if Tri-Town could fix their roofs. "I always felt we had to offer more for clients instead of just trying to get more clients," Devisse said, "so why not get into the roofing business?"
In 2009, Tri-Town added a roofing division, which grew slowly as Devisse hired top-quality subcontractors. With chilling memories of Hurricane Charley's destruction in Southwest Florida, Devisse knew that roofing would become an opportunity for growth. "One day there's going to be another Charley," he reasoned.
Devisse was spot on. In 2017 Hurricane Irma hit Southwest Florida, leaving in her wake thousands of battered structures with damaged or destroyed roofs. To accommodate the explosive demand for roofing repair, Tri-Town's staff doubled to more than 50 employees.
"The growth was very stressful but exciting," says Devisse. Although many insurance companies were slow to pay for repairs, Devisse's crews continued to fix the damage, even as it strained the company's cash flow. "We're still fighting some of those insurance companies to this very day," he adds.
As the post-hurricane demand subsided, Devisse recalls the need to be pragmatic despite the personal pain of downsizing his staff. "If we are going to stay in business and take care of our customers properly, then we must adapt as the industry, the economy, and the world changes."
Recently, Tri-Town has focused on growing its commercial division. "The first five to eight years we couldn't get bonded and we lost business," Devisse notes. However, now that Tri-Town has a decades-long record of success, the firm is able to get bond insurance that commercial projects require.
Devisse says he is particularly passionate about building restaurant spaces. "I like the wow factor," he says.
Earlier this year, Devisse teamed up with business partner Kevin Smith to open Seaside Bar and Grill at Bernwood Plaza in Bonita Springs. Located in the former Garden Café space, the 150-seat restaurant will offer casual dining with two bars. It is expected to open in mid- October.
TALENT IS KEY
Devisse attributes the success of his company to his "fantastic" employees, and the ability to retain them by always "treating them right." That includes providing perks such as flexible hours and a degree of on-the-job independence, free from constant oversight. "I'm not a micro manager," he says.
To find prospective employees, Devisse says he often turns to LinkedIn. "I'm very active on social media," adds Devisse, who has adopted Internet technology to communicate with clients too.
According to Devisse, finding quality subcontractors still can be difficult, which is why he makes a habit of the following: Paying quickly; making himself available to discuss challenges; and preparing job sites so they're ready when scheduled subcontractors arrive.
FOCUS ON THE COMMUNITY
Devisse says that while he could have expanded geographically by pursuing hurricane work, he preferred to stay focused on Southwest Florida. "We're a community company," he says. "We want to make sure we're grounded and present here."
Devisse's unwavering dedication to the local community extends beyond the construction industry, too. When the City of Bonita Springs sought out younger, business-friendly people to serve on the city council, Devisse immediately stepped up and personally funded much of his 2016 campaign. "I was way out of my comfort zone," he concedes, recalling how he had to learn "town politics" as he went along.
He also had to overcome the public perception that construction industry executives aren't environmentally friendly. "Just because I'm in construction doesn't mean I'll bulldoze all the trees," he says.
Despite losing his bid, Devisse says the experience was valuable. "This whole thing just deepened my relationship with the people of Bonita," he says. "Even though I lost, I'm very happy I did it."
Devisse's altruistic nature is further reflected in the two charitable trusts he established with the Community Foundation of Southwest Florida. As a single dad, Devisse says he has always felt strongly about community involvement, and especially about helping kids. Through these trusts, Devisse can simultaneously direct gifts to charitable endeavors in Southwest Florida and set an example for young entrepreneurs.
"This generation coming up will give a little to a lot of things, so this is a perfect way to do it," says the foundation's Rogers. "Marc's vision represents real possibilities for the future."