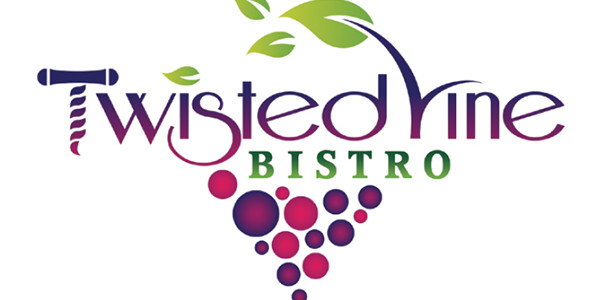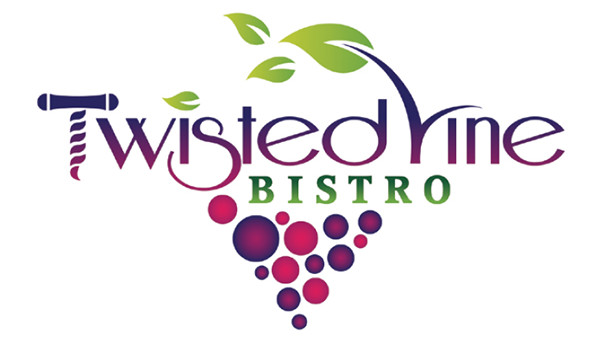 If you haven't dined at Twisted Vine Bistro in downtown Fort Myers lately, you're in for some pleasant surprises. In addition to a new...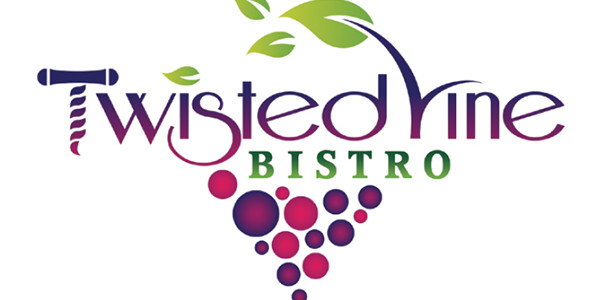 If you haven't dined at Twisted Vine Bistro in downtown Fort Myers lately, you're in for some pleasant surprises. In addition to a new chef and revamped menu, the Bay Street establishment recently expanded next door to open The Barrel Room, a bourbon and blues bar. Together, they provide two distinctly different places to wine, dine and be entertained, all under one roof.
Steve and Denise Hollister have owned and operated Twisted Vine (formerly Harold's and H2) since relocating from Wisconsin in 2011. Their extensive experience in the hospitality industry has helped make Twisted Vine an outstanding choice for eating and imbibing, day or night. In addition to a full-liquor bar, Twisted Vine boasts one of the most impressive selections of red, white and sparkling wines in Southwest Florida. In fact, its extensive and varied list garnered Wine Spectator awards in both 2015 and 2016.
With its polished, casual dining and sophisticated ambience, Twisted Vine offers something for everyone. Recently, the menu was retooled by Hollister and Heath Higginbotham, the restaurant's new executive chef.
Higginbotham is well known on the local cuisine scene and has worked at some of the area's finest restaurants, including Cru, Bistro 41 and most recently, The Mad Hatter. Since joining Twisted Vine earlier this year, he has tweaked and expanded the menu to appeal to a wide range of tastes. He describes his fare as "cuisines of the world," reflecting American, French and Asian influences.
Appetizers range from a trio of grilled Lamb Lollipops to Caramelized Brussel Sprouts (served in a small cast-iron skillet with bacon, topped with St. André triple-cream Brie cheese). Other popular starters include top-selling Twisted Vine Calamari (a unique presentation of flash-fried squid, coated in a Thai chili sauce with slivered onions, peanuts and cilantro, served in a fried wonton basket with a lemon aioli) and the Fried Green Tomato Burrata (a southern twist on the classic Caprese salad).
A southern flair is also evident in the restaurant's BLT (made with fried green tomatoes), Southern Cobb Salad (featuring fried chicken vs. traditional grilled) and Barbecued Fried Chicken Sandwich. While some items are only available at lunch, the Twisted Bistro Burger (with onions, bacon and brie) and Short Ribs (braised with ginger and saké) are among many lunch selections adapted for the dinner menu as entrees.
The restaurant obtains nearly all of its fresh produce from Oakes Farms in Naples and its seafood from local fishmongers. Two of Twisted Vine's most popular fresh catches include Black Grouper (pan roasted with an English pea and bacon risotto and a sherry brown-sugar beurre blanc) and Pan Roasted Snapper (in a broth of littleneck clams, white wine and marinated artichokes, served over fingerling potatoes and heirloom tomatoes). The dinner menu also features chicken, pork and beef selections, including an 8-ounce certified Angus filet. There is also a nightly steak or seafood special.
Just as Twisted Vine is known for casual fine dining, the Hollisters hope The Barrel Room will emerge as the area's premier jazz and blues club. The space was designed specifically for listening to live musical performances over a drink. In keeping with its bourbon theme, the Barrel Room's full-liquor bar is stocked with nearly 90 different whiskeys, including bourbon, scotch and blends from around the world. A bourbon barrel-aged Zinfandel and a Kentucky bourbon-barrel ale are among the more unusual offerings.
Entertainment is booked most nights and during Sunday brunch, which The Barrel Room hosts from 10 a.m. — 3 p.m. each week. Many of the featured acts are professional musicians the Hollisters have met over the years at jazz clubs and festivals nationwide. The musical line-up will also include emerging local and regional artists.
Thursday nights are dedicated to jazz, with music by the Dan Miller & Lou Delgado Jazz Quartet starting at 7 p.m. For 12 years, Miller was the traveling trumpet player for Harrick Connick, Jr., while saxophonist Delgado was a 15-year member of the band on NBC's Saturday Night Live.
Weekends feature blues music, which starts at 9 p.m. on Friday and Saturday. Beginning at 10:30 a.m. on Sunday, brunch is served against an acoustical backdrop of jazz, blues and/ or gospel. The a la carte brunch menu is a step or two above typical breakfast fare and includes four kinds of Eggs Benedict: traditional with smoked ham; smoked salmon; crab cake; and fried green tomato, all served with poached eggs and hollandaise on an English muffin. There is also a challahbread Bananas Foster French Toast, two omelets (shrimp and sausage or meatless) and traditional biscuits and gravy. After brunch, The Barrel Room will cater to football fans while Twisted Vine takes over food service starting mid-afternoon.
In an effort to meet the area's underserved need for late-night, sit-down dining, The Barrel Room recently launched a bar menu. It features various tapasstyle small plates and shareable items, as well as burgers and sandwiches, and is served from 4 p.m. until midnight during the week and until 1 a.m. on weekends.
The 88-seat Barrel Room is also available for private parties and catered events during the week, provided they don't interfere with the live music schedule. Besides the bar and 150-seat restaurant, the Bay Street establishment offers a 70-seat courtyard, making it the perfect place for food and fun year-round.
(Twisted Vine Bistro is open Monday through Saturday for lunch and dinner starting at 11 a.m. and at 3 p.m. on Sunday. The Barrel Room opens daily at 4 p.m. except for Sunday, when it opens at 10 a.m. for brunch; closed Monday. Both are located at 2214 Bay Street in downtown Fort Myers. For reservations or more information, please call 239-226-1687 or visit twistedvinebistro.com or barrelroomfortmyers. com.)